Who?
The activists  fighting for fresh food access in the West Ward are an important resource. They, more than anyone, are informed on the issue of food access and have a wealth of knowledge at their disposal. This is what they had to say.
Prof. Cohen
Cohen is a professor at Lafayette College and has worked with LaFarm and other local farmers to provide fresh food to the residents of Easton via the Veggie Stand. Originally named the Veggie Van, the Veggie Stand is a Lafayette program with mayoral support that provides fresh, locally grown food to the residents of the West Ward on a weekly basis. They do so out of a stand, which they set up and operate out of. After they set up, a line of residents eagerly awaiting fresh food quickly follows. Participating residents are encouraged to donate and are then allowed to withdraw from a selection of vegetables and fruits. Through this process the Veggie Stand has increased in popularity, but Cohen notes that there are some issues. Specifically, because of the donation model, it is possible for resident to withdraw from the selection of fresh foods, but donate little to nothing. With their success also comes the issue of demand. At times, the veggie stand will run out of fruit and vegetables before everyone in line is able to take food. This perfectly illustrates the situation in the West Ward. The residents are desperate for a source of fresh food, but the only ones providing it are non-profit organizations that don't have the resources to fully resolve the situation. It's clear that the desire for healthy, fresh food resides within the West Ward, but a sustainable solution is yet to present itself.
Professor Cohen notes that the goal of the Veggie Stand, and organizations like it, is not to just provide fresh food to the residents of the West Ward. There is also the need to establish a sense of culture and community. Just providing fresh food doesn't solve the issues at hand. There needs to be a sense of community and a culture around eating healthy. Otherwise, organizations providing fresh food will not have the sustained support necessary for their success. The West Ward's transient population makes this goal more elusive, as the quick turn over of rented properties quickly disrupts the sense of community programs like the Veggie Stand work to build. However, community-centered initiatives remain effective as they maintain their dedication to combating food access and establishing a culture of healthy eating.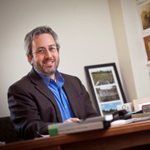 Allison Czapp
Czapp is the Outreach Coordinator for Buy Fresh Buy Local (BFBL), a food access organization based in the Lehigh Valley area. BFBL's goal is to connect local farmers to their communities, and provide fresh food to those who don't normally have access to it. Currently, there are two major initiatives that Czapp is working on: the Double SNAP  and the Healthy Corner Store  programs.
The Supplemental Nutrition Assistance Program (SNAP) is a governmental program, which assists eligible low-income individuals and families in buying fresh, healthy food. The federal initiative provides vouchers that allow the user to purchase food at a variety of locations near them. BFBL supplements the SNAP program through their Double SNAP program. This initiative matches any purchases made through the SNAP program, up to $10 per day. Effectively, the Double SNAP program doubles the purchasing power of any low income individual buying healthy food.
Also combating food in-access in the West Ward is BFBL's Healthy Corner Store Initiative. As the name implies, the program's goal is to get corner stores in Easton and particularity the West Ward to stock fresh and/or healthy foods. This program has seen great success as Czapp noted they were working with 10 corner stores in Easton alone. Initially it proved difficult to get corner stores to stock fresh food, but their hesitance eventually gave way. Czapp noted that this program is especially effective because it can provide fresh food to the community though channels they are already accustomed to.  There is no need for new infrastructure because residents can buy fresh food from the stores they normally frequent. This approach has the added benefit of circumventing gentrification that can occur when larger fresh food markets are built in low income areas.
In addition to working with BFBL, Czapp is the newly elected chair of the Easton Food Policy Council. The council aims to resolve some of the issues impeding the progress of fresh food access in the West Ward. Specifically, they want to foster better cooperation between local organizations fighting to improve food access. Czapp noted that it is equally important to begin collecting and consolidating information regarding the various food access initiative. At the moment, information and data on the success of the various programs is sparse, and as a result it is hard to advocate for their funding. By collecting and consolidating  information about food access, Czapp hopes to improve the case for funding these initiatives. The idea is that proof of success will incentivizing the state government to commit future funding for programs like the Healthy Corner Store initiative.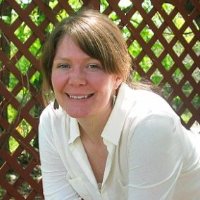 Sarah Edmonds
Edmonds is the director of LaFarm and serves as a board member for Buy Fresh Buy Local. Lafarm's acts as a sustainable food source for Lafayette College and potentially other Easton based organizations. Generally, LaFarm's goal is to provide healthy, locally grown food to the students of Lafayette, however they do donate their excess crop to the Second Harvest Food Bank. The local farm also donates some of their profits to local food access organizations.
As we have seen with the Veggie Stand, connecting LaFarm with the residents of the West Ward is an intriguing possibility. At the moment LaFarm is not connected to the West Ward in a consistent form. Their work is both interesting and important, but as of yet it doesn't directly connect to food access within the West Ward. Developing an arm of LaFarm that has to do with food access in Easton could be a potentially advantageous. As of yet, there are no plans for making this connection, but it is hopefully something that will be considered as LaFarm continues to establish itself.