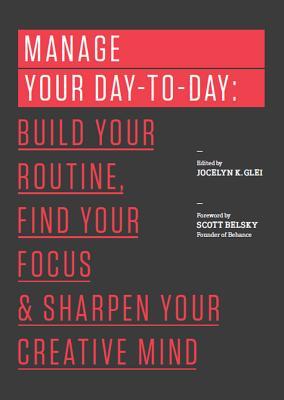 I first read "Manage Your Day-to-Day" after attending David Cameron's presentation "Human at Work or: How I Learned to Stop Worrying and Get Better at My Job" at HighEdWeb 2014. The presentation had a big impact on me and inspired me to look at things like:
Blocking out creative/project time on my calendar
Knowing when my most productive times are … and using that time for meaningful work rather than mindless tasks like deleting email.
Being focused during defended time.
Over the years I've added in new tools – meditation, bullet journaling – but I felt a re-read would be helpful as I balance the whirlwind that is work, life, volunteering, and creative projects. Some takeaways form this year's re-read include:
Tracking complex goals: Identify the big things you want to do and make progress toward them every day (whether it's a work project, writing a book, learning a programming language or building a model rocket).
Distinguishing between urgent and important: An urgent email may be urgent … but urgency doesn't equate to importance. You need to be careful that someone else's urgent task doesn't undermine your focused work. That doesn't mean ignore things that actually on fire; it means acknowledging that not everything is on fire.
Email is a menace: In 2013 (when this book was written), email was a menace. Slack and tools like it helped reduce the overall email volume, but it can still devour huge amounts of time if you let it.