Bienvenido!
Spanish at Lafayette: Virtual tours
Tour 1: Meet the Professors: Take one of three tour of the Spanish program at Lafayette. In this first tour, you'll hear from some of our professors about what they teach and why they feel it is important. See them in action in the classroom. Feel free to contact Lafayette admissions to join in on one of our current classes–virtual or in person.
Tour 2: Study abroad. One of the favorite study abroad programs in Spanish is in Madrid, Spain. The program is sponsored by St. Louis University, but usually a Lafayette professor accompanies the students. In this video, you will hear what our students are saying about the importance of study abroad.
Tour 3: The Spanish Program. This video provides details of the Spanish curriculum at Lafayette.
New Seminar Course Offerings in Spanish

There are always new, special topic, seminar courses being offered each semester by our dedicated faculty.
Events
Connecting with the Latino Community locally and abroad
Authoring Spanish books for elementary school students in Easton: Professor Stafford's elementary Spanish Class is "In the news."

"

The stories the college students wrote unfolded one page at a time as my s

tudents translated and illustrated them," says D'Emilio. "There is a high population of Spanish speakers in our school, and many in my class are more fluent than the college students, so today forms an important link between the value of English and Spanish, learning and age, and college and community."
Spotlight on our Student Scholars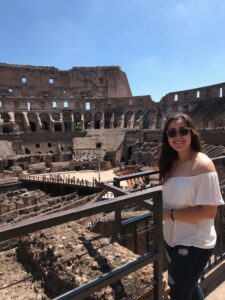 In the summer of 2018, I had the amazing opportunity to spend 6 weeks in Rome as an Outreach Intern with the Paidela Institute, an educational non -profit that focuses on promoting the study and appreciation of classical languages.
After my fall semester, I did an independent study in Oaxaca, Mexico Throughout the semester, I spent a lot of time in different indigenous communities –– a few of which were within the same region that my mom is originally from (La Mixteca). During my time with them, I became familiar with a cornerstone of their lives: usos y costumbres, a form of self-governance many indigenous communities within Oaxaca exercise wherein each member of the community provides one year of service for the community without any compensation.
–Rosie X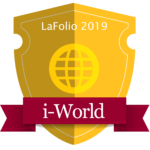 Rosie is a 2019-2020 Lafayette i-World Awardee. Learn more about her academic journey in Spanish by looking into Rosie's e-Portfolio.
Students of Spanish