Welcome to the Chinese Program at Lafayette
Events
Chinese Calligraphy and Games
Students In Chinese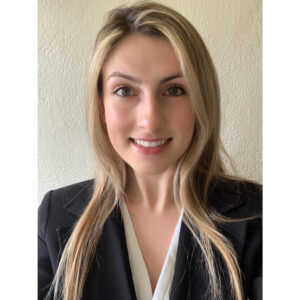 Georgia Salvatore (沙明珠) has dedicated her academic career at Lafayette to the pursuit of excellence in the study of the Chinese language and culture. During the Fall 2020 semester, she demonstrated a deep commitment to this discipline through her proposal of an individualized major in Chinese, which paved the way for the approval of the first Chinese major in the history of Lafayette College. As a senior, she completed an intensive capstone research paper in Mandarin Chinese on the socio-cultural and economic factors associated with the stigmatization of single women in contemporary China. Her Honors Thesis on Chinese cultural soft power was nominated for the Barge Oratorical Prize for outstanding oratory defense, encapsulating her dedication to the field. Continuing these efforts as the president of the National Chinese Honor Society at Lafayette, she hopes to trailblaze greater visibility for the Chinese language program and aid the health and longevity of the foreign language department. Most recently, she was accepted into the Princeton University US-China Coalition as a delegate, and she hopes to further her study of Chinese by pursuing a graduate degree in East Asian Studies.
I did a working internship in China in a program based out of Si Chuan University's medical campus. I worked was for a small private healthcare facility called Lansen Healthcare (Lansen Kangfu) as an administrative assistant and as a physiotherapist assistant. My responsibilities were to teach a bi-weekly English class to the medical staff, translate documents and presentations to and from Chinese and English, work as a receptionist at the front desk, help translate during doctor-patient interactions, and to assist in non-medical adult and pediatric physiotherapy. This was a great opportunity to expand my academic profile and gather professional experience in a multicultural setting.
–Justin X, 2019
Lots of Possibilities: A Self-designed Major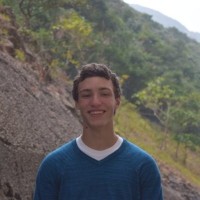 My name is Joshua (雷佳华) and I will be graduating in the year 2021. I am an International Affairs and "Chinese Language and Culture" dou
ble major. I combined my learning of Chinese with psychology courses to, on top of my Chinese knowledge, further understand how people communicate across cultures, as well as understand how becoming bilingual affects my brain. Originally from New York, I moved to Hong Kong when I was ten and my parents still live there today. There, I took Chinese in school and even had an opportunity to do an internship with the Yao Ming Foundation in Shanghai, China, which was almost entirely in Mandarin. I love learning Chinese because I believe meeting and conversing with new people is one of the best experiences in life, and I have met so many new people through my Chinese. It will no doubt help me be unique in future job applications as well
-Joshua L. 2021
Courses: Working on Portfolios with Prof. Huang
Faculty Spotlight
Professor Han Luo in the news: click on the image and learn more.