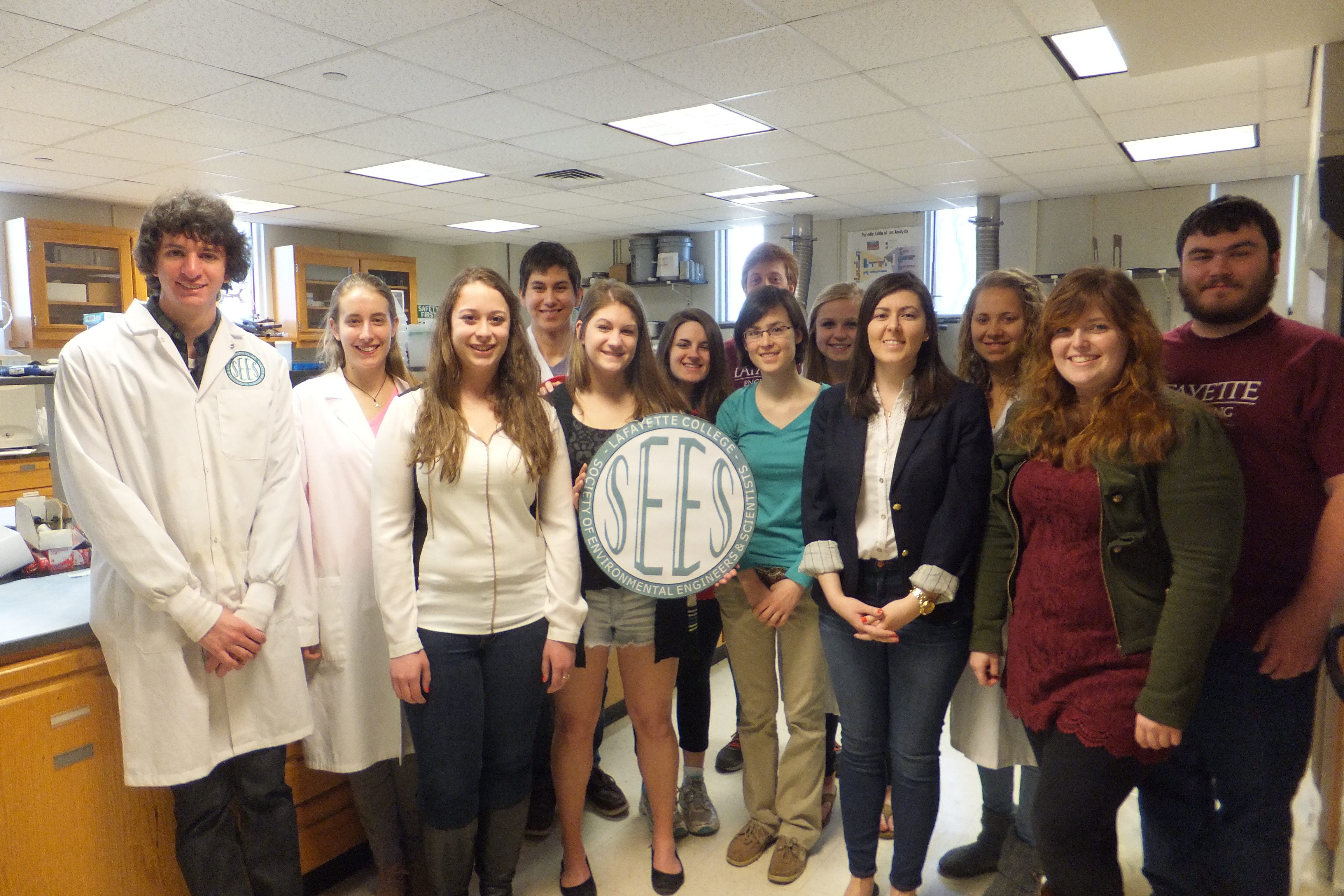 SEES members are encouraged to hop onto research teams and explore projects underway or even to start their own research projects.  Here you can find information about current projects. For ideas about other potential projects, visit the archive to see what students have studied in the past.
Our most recent research project is the Nitrogen Research Project. By trying to retrace our "nitrogen footprint" on campus, we can develop a baseline for the campus in order to find methods to lower our "nitrogen footprint".
Campus Composting Project: Composting waste from Marquis Dining Hall in six different ways (pH, temperature, etc) to find the most sustainable method to improve Lafayette's efficiency and eliminate the sue of harmful fertilizers.
Pollinator Garden: Helping contribute to the Lafayette sustainability initiative by supporting biodiversity in the garden.
Read about our older SEES projects!
Quantifying Our Estrogen Footprint
Extracting Pigments from Acid Mine Drainage