Embassy Bank Invites Community to Submit Images of 'Our Hometown Heroes' for 10th Annual Photo Display at SteelStacks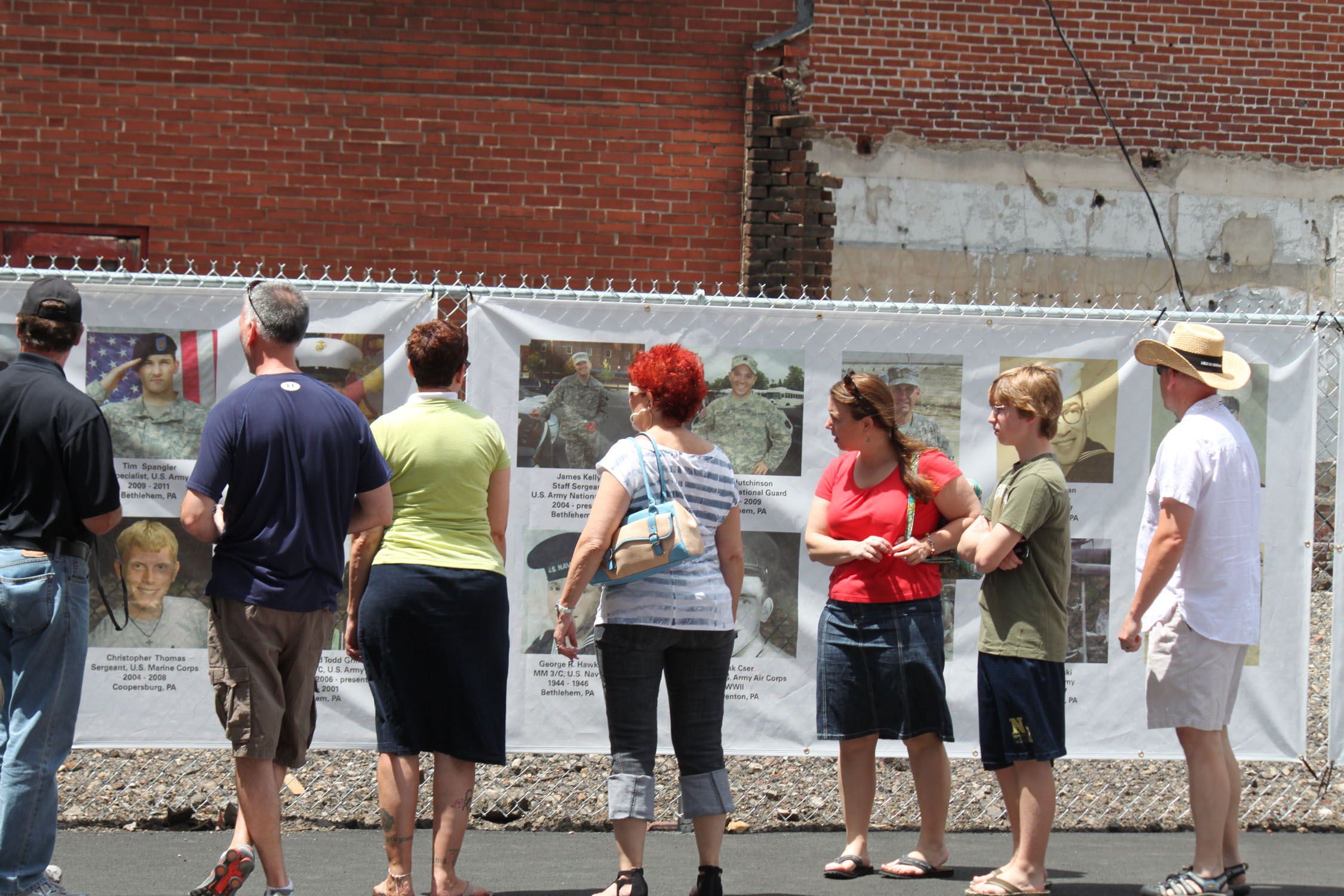 BETHLEHEM, PA— From March 1-April 1, Embassy Bank invites the community to submit photos of family members, neighbors and friends who have served or are currently serving in the U.S. Armed Forces for the 10th annual 'Our Hometown Heroes' display at SteelStacks, starting Memorial Day weekend on May 22 and lasting through July 4th. Over the past 9 years, more than 1,200 images of local servicemen and women from all branches of the military were on display to honor our hometown heroes.
Submissions for 'Our Hometown Heroes' are being accepted at www.steelstacks.org/memorial-day through April 1. Photos should be high-resolution images in one of the following file formats: jpeg, tiff, bitmap or PDF file. Color and black & white photographs may also be dropped off at any Lehigh Valley Embassy Bank branch; all print photos will be returned and may be picked up at the Banana Factory, 25 W. Third St., Bethlehem, starting on April 27.
Each submitted photo will be displayed on one of the 'Our Hometown Heroes' banners on the SteelStacks campus and include the soldier's rank, branch, dates of service and hometown. All images submitted in previous years will automatically be displayed as part of the 'Our Hometown Heroes' display.
The Memorial Day Celebration presented by Embassy Bank includes three days of music, family activities and programming designed to honor all past and current members of the military. Additional details on the 2020 Memorial Day events and activities at SteelStacks will be available later this spring at www.steelstacks.org/memorial-day.
---
---