Self-care Quarantine Survival Kit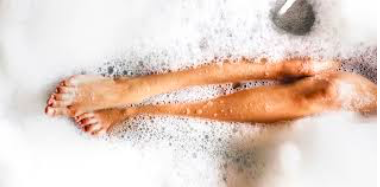 Are you struggling to ward off cabin fever and find the silver lining while you stay home? You're not alone. 
While people all over the globe are sacrificing so many things right now, like eating out, going to concerts, seeing friends and even buying toilet paper, one thing that we do have in abundance is time. 
It's easy for quarantine to begin to feel like house arrest, but one great way to combat boredom and those quarantine blues is by creating a self-care quarantine survival kit. With this self-care survival kit, you'll have everything you need to give yourself a little dose of TLC after a long day of work from home. 
Need some inspiration? Here are some ideas. 
A Good Book
Have you been telling yourself that you'll get around to reading that book sitting on your nightstand, but keep putting it off for months? Now's the time to dust it off and indulge yourself to a few hours of relaxation, without the guilt! 
Need some ideas for your next quarantine read? Check out Emma Watson's reading list on her global Goodreads book club or check out Oprah's book club to find more than two decades of bestsellers. Use the time you would've spent on your daily commute to bury yourself in a book, or even start a virtual book club to stay in touch with friends!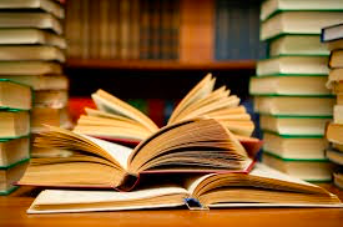 Take a bath! 
If you were looking for the perfect excuse to treat yourself to a hot bath, this is it! Did you know that taking baths is good for your heart health and sleep quality, as well as your overall health? All you have is time, so why not take the time to pamper yourself! Light some candles, grab a glass of red wine, use the bath bomb that's been sitting on your bathroom shelf for months, and set aside your fluffiest bath towel for a healthy dose of R&R…doctor's orders.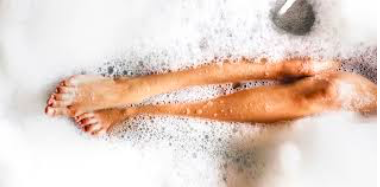 Wine…delivered right to your doorstep 
While you're soaking in the tub, why not pop open that bottle of wine you've been eying all month? If you didn't have time to stock up on your favorite wines before quarantine and don't want to risk a trip to the supermarket, worry not! Winc, a wine delivery service, will let you take a short quiz to determine your wine preferences, and then deliver wines from all over the world straight to your doorstep. What better time to treat yourself to a glass (or one, or two…) of wine than during quarantine?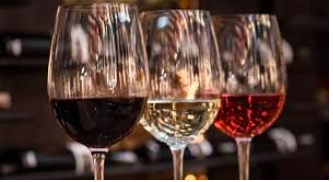 Facemask 
While you lounge in your favorite pair of pjs and skip your usual makeup routine, make it your goal to achieve perfect skin by the end of quarantine by giving yourself an at-home facial! Not only are facemasks a great form of self care, but they're also a quick and easy way to clean, exfoliate, and brighten your complexion.
Check out some easy face mask recipes that you can whip up from the comfort of your own kitchen. You can round up ingredients from your pantry and create your very own DIY facemask for free! Or if you're feeling adventurous, venture out to the supermarket (don't forget to wear a mask) and pick up a pre-concocted face mask to give your skin some TLC. Popular, tried-and-true brands like Burt's Bees and The Body Shop make a variety of sheet, charcoal and clay masks for $15 and under, so you don't have to break the bank on your journey to flawless skin.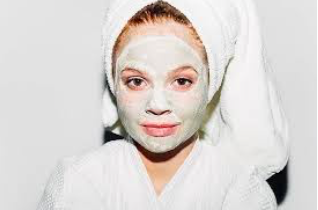 Yoga mat 
Yoga is a great way to get yourself moving and stimulate blood flow after a long day of sitting at your desk (or sitting in your bed, because there's no rules when working from home). Most yoga practices include breathing, meditation, and poses that stretch and strengthen the body. Some of yoga's many benefits include muscle strengthening and toning, improved respiration, increased energy, weight loss, and reduced insomnia. Yoga has also been proven to lower stress…something we could all benefit from while we're cooped up in our homes watching the daily news! 
There are countless free videos on Youtube for all levels, from beginners to advanced yogis. Perhaps the best part about yoga is that you can do it from your own home, with no need to purchase expensive equipment. Although a yoga mat isn't necessary for a mindful practice (you can reap the benefits of yoga by using a carpet or even a beach towel), you can find cheap yoga mats at BalanceFrom. 
So what are you waiting for? Round up some friends to join you on Facetime for a virtual yoga class and get moving!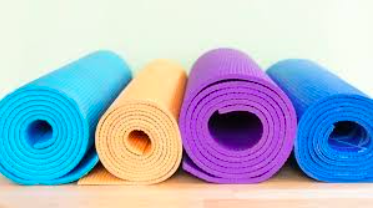 Essential oil diffuser 
Whether you're working, cooking, or even just lounging around the house, using an essential oil diffuser brings a peaceful ambiance into any room. You can use aromatherapy to boost energy, improve focus, fight infections and even reduce stress and anxiety…something we could all use right now! Not to mention, essential oil diffusers are a fun accessory to decorate an empty coffee table. Essential oil diffusers range in price and aesthetic, so if you're keen on joining the essential oil trend, you can find the best diffuser for you at distributors like Bed Bath & Beyond.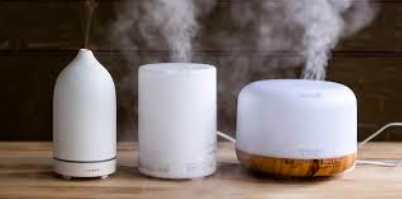 These are just a few ideas to get you started on your self care quarantine survival kit…but don't stop here! Find creative ways to treat yourself and destress during this difficult time. When quarantine is over, you can emerge from your home a happier, healthier you! 
---
---