The Perfect Sunday Drive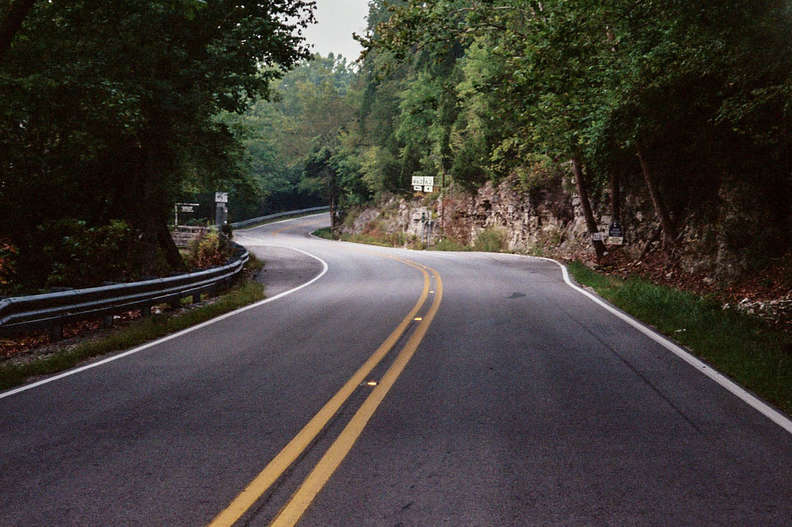 Let's be honest–quarantine is tough! Staying in pajamas all day was fun at first, but we can only work from home for so long before cabin fever sets in. Even Netflix begins to lose its appeal when your routine Netflix binge is the main event of the day. After a long week of conference calls and rotating through your favorite pairs of sweats, it's natural to want something to look forward to over the weekend, but finding a source of relaxation while stuck inside can be a challenge. Many people are finding creative ways to break up the monotony  while social distancing; one popular way to escape the confines of our homes is by taking a long drive. 
If you're in need of some inspiration to spice up your weekend, here are some ideas to help you plan the perfect Sunday drive. 
Good music: the key to the perfect drive 
The perfect Sunday drive begins before you even start the engine. We all know that no road trip is complete without good music, so take some time to create the perfect road trip playlist before leaving for the day. A long drive is the perfect opportunity to get caught up on new music or roll your windows down and sing along to all of your old favorites. You can also queue up a podcast or an audiobook to stay entertained during your drive. 
Bring snacks, of course. 
A hefty stash of snacks is absolutely necessary for any good road trip. So raid your pantry or the nearest convenience store to stock up on all the necessary provisions. Whether your snack of choice is a trail mix or potato chips (or maybe both), a supply of car snacks is essential. You can even support a local business by grabbing coffee and snacks to-go from your local coffee shop. 
Pack a Picnic 
Don't just stop at snacks. Packing a picnic adds an extra element of fun to your Sunday afternoon drive. You can go all out and plan a Pinterest approved picnic complete with your own charcuterie board…or stick to a good old fashioned peanut butter & jelly. If packing a meal seems like a hassle, you can still enjoy a roadside picnic by ordering takeout from a local restaurant. Besides, there has never been a better excuse than now to eat out! 
If the weather isn't cooperating, you can bring blankets and pillows to turn the trunk of your car into a cozy spot for a lunch date. Or, bring a picnic blanket and lawn chairs to soak up some vitamin D outdoors. Make sure your location is picture-perfect by planning a scenic route for your drive.  
Take the scenic route
One thing that quarantine has given us is a surplus of time. So why not take advantage of it while we can? No matter where you live, each state has many beautiful roads that you may never have had the chance to explore before quarantine. So get out and enjoy it–maybe even get a little lost along the way. If you need some ideas, the internet holds a treasure trove of guides to help you plan your itinerary. Get started by scrolling through this list of the best scenic drives in every state. For even more options, you can search a map of the United States to choose the best scenic byway near you. 
Whether you choose to follow a map and drive the backroads near your home or skip the itinerary and get lost, don't be afraid to make a few stops along the way. There are plenty of scenic overlooks, picture-perfect views that you skip to take the "faster route," and roadside trails and hiking locations that beg to be explored. Turn a normal Sunday afternoon into an adventure. Stop and smell the roses! 
Finish the day with a sweet ending
You packed a picnic, sang along to your favorite music, and enjoyed some beautiful sights. What better way to end a perfect Sunday afternoon than with dessert? Celebrate the warmer weather and support a local ice cream shop by getting take out. After all, calories don't count during quarantine. 
Last but not least, don't forget to take pictures. Years from now, when social distancing has become a thing of the past, you will want to look back and remember life during quarantine. But for now, enjoy taking life at a slower pace than usual. Life in quarantine has slowed down, so why not make the most of it? Whether you're bringing the whole family or taking a solo trip, a long afternoon car ride is the perfect remedy to conquer the quarantine blues. The weather is beautiful, and we have all the time in the world…what better time for a long drive?
---
---