Projects
Class of 2016

The current political establishment in Iran is an astute combination of post revolution political institutions that reflect the ideals of the clergy, particularly of Ayatollah Khomeini, and the pre existing political institutions. The Islamic regime in a masterful move of statesmanship managed to accommodate these two sets of institutions under one system. This project attempts to explain the decision making within Iran's highly complex power structure by introducing a fresh "Iron Fist/Velvet Glove" conceptualization to understand it. The study utilizes original translations of the Constitution of Iran to classify the institutions as belonging to Iran's Iron Fist or her Velvet glove. 

After the political changes of 1989 in Bulgaria, society's split narratives concerning Communist monuments never reconciled. Despite that, the government continues to maintain and protect some of the most controversial memorials. This project analyzes how Bulgaria's "double liberation", once from the Ottoman Empire and then a second time from fascist forces, has played a vital role in reinforcing a sense of indebtedness and brotherhood towards Russia. By building a database and creating a visualization consisting of mapping and timelines, the project examines the connections between history, government, and monuments.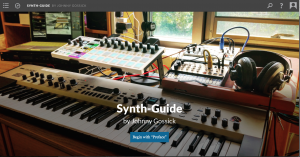 Electronic music synthesizers are exemplars of the intersection of technology and music.  The Synth Guide project is an online, interactive, semi-linear narrative that examines the most popular electronic music synthesis technologies in their technological, musical, and commercial aspects in a Scalar book using TimelineJS and SoundCloud.  The project aims to familiarize readers with synthesizers by demystifying the workings of sound in electronic music synthesis and highlighting key trends in the commercial synthesizer market from its conception to its current state. – Johnny Gossick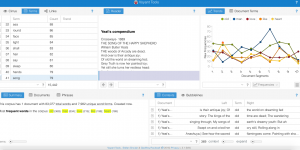 William Butler Yeats' is a poet of prolific writing and study. His works and authorial conception have been reified into the minds of literary students and critics. With an examination of word frequency and poetic conventions, this paper asks if the standard, "mystic," lens and biographical implications that often accompany Yeatsian analysis have bearing. Word frequency was tracked and illuminated by topic modeling software, mainly Voyant tools. Furthermore, the piece reanalyzes the conception of authorship and formalistic text analysis, trying to reconcile post-modern conceptions with formalistic analysis.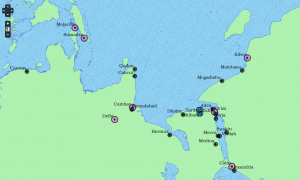 Over centuries merchants, religious scholars, and mystics have migrated from Hadhramaut, a region in south Yemen, to various coastal regions of the Indian Ocean. This has led to the formation of Hadhrami diaspora communities in East Africa, India, and Southeast Asia. Using descriptions of prominent Indian Ocean port cities written by the renowned world traveler Ibn Battuta in the 14th century, this project presents an interactive map that traces his travels in relation to Hadhrami migration and influence on Indian Ocean trade and culture. The purpose of this visualization is to highlight Hadhrami migrants who played versatile roles in an interconnected Indian Ocean world.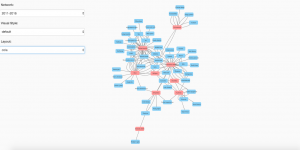 In contemporary discourse, some research paints college students as politically disinterested and uninformed as compared with student activism of the 1960s and 1970s, whereas other research states that these students simply engage with political material in different ways than previous generations. This project uses topic modeling in order to investigate the political atmosphere at Lafayette College during two time periods: 1967–1972 (a time of heightened college activism) and 2011–2016, using the college newspaper as a primary source. By using Cytoscape, GitHub, and Neatline, this project explores how students at Lafayette College engaged with political issues through events such as guest speakers compared between the two time periods.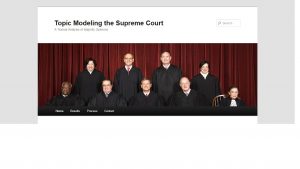 It has long been recognized that justices' personal beliefs and policy preferences shape the ways they view constitutional law. In this project, digital tools, like MALLET and a web scraper built using Python, are used to look at whether or not ideologically liberal and conservative justices have differences in themes that appear in their majority opinions. To do so, a topic modeling analysis of majority opinions by Justice Sotomayor, Justice Scalia, and Justice Kennedy was done of their opinions since 2009, obtained using Harold Spaeth's Supreme Court Database and caselaw.findlaw.com.

This project was designed to show the impact of humans in the top 5 countries with the most endangered species. Through the interactive graph, created using Tableau, you are able to visually engage with Ecuador, the United States, Malaysia, Indonesia, and Mexico. Using the graph you will be able to see what two greatest threats in each country have posed the most risks to the countries species, look at human population increase, and examine the different factors that are pushing our worlds species to the brink of extinction. – Jillian Fahy
Class of 2015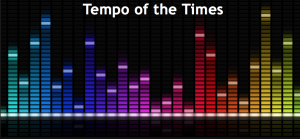 This project was developed in hope of discovering connections between music and society. Artists set out to create music that entertains, but also look to create art that represents the times in which they live. This project looks to examine the way in which societal changes shift musical composition. – Vincent DeMarco and Benjamin Draves

This project aims to capture Ethiopian folktales and map out reoccurring themes as well as to highlight the moral behind each folktale. In order to accurately represent the diverse ethnicities found within the country we have selected five stories from each of the 13 regions within the country- Feevan Megersa
The Turkish government's relationship with the country's press is negatively affecting the quality     of its journalism. The country should focus on factors such as press market strength, legal restrictions, and self-regulation to create an environment like Finland's that is more friendly to the free, untainted flow of information. – Ian Morse
This project will analyze the economic and social situations at hand for many people experiencing gentrification specifically in Washington D.C. Gentrification will not only have a detrimental impact on the citizens of Barry Farms, but will also be deleterious to the entire city of Washington DC. – Ahmed Braxton
The Garden of Easton seeks to aggregate the relevant information from all of these entities to connect local residents to food, whether that be a community garden, a CSA pickup location, a homeless shelter or a meal center. We do so by providing an all encompassing Android Application, web based map and plain text list of the food providers and producers in our community so that residents have an easily accessible site to find resources they need. – Miranda Wilcha and Peter Todaro