Hi everyone!
The application period for the 2019 Digital Summer Scholars Program is over! Eight students were selected out of 24 applicants. The new cohort has some very exciting projects that they will be embarking on soon.
A big thank you to all who interviewed and applied this year, and to the faculty and staff who helped me find such a talented student pool. We're going to have a lot of fun this summer!!
Sincerely,
Angela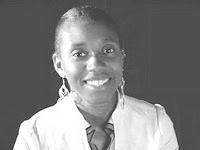 Angela Perkins
Research & Instruction Librarian
Director, Digital Humanities Summer Scholars (DHSS)
David Bishop Skillman Library
Tel: (610) 330-3191
perkinsa@lafayette.edu
Here are some Frequently Asked Questions:
Q: What is the Digital Humanities Summer Scholarship?
The Digital Humanities Summer Scholarship (DHSS) is a competitive, six-week internship where students engage with Digital Humanities: learning digital tools, methodologies, and community practices in order to build a research project of their own design. They work independently and as a collective to understand and participate in rigorous original research. We are in our fourth year of the program.
Q: When is the program held? How long is it?
The DHSS program lasts 6 weeks in total. This summer's program will run from May 21 – June 28, 2019, but any interested student should keep in mind that there are year-round program obligations, including an orientation held in April, project presentations the summer and fall, as well as other events.
Q: Who runs this program? Where is it housed?
This program, originally funded by a Mellon grant, is currently funded by The Lafayette Libraries, and is housed in Lafayette College's Skillman Library. The program is headed by Angela Perkins, Research and Instruction Librarian, and collaboratively run by members of its Research and Instruction Department, with support from Digital Scholarship Services and many other members of our community.
As the place where disciplines, methodologies, and research expertise intersect, the Library is the natural home for the program.
Q: How much is this scholarship? Are there any other benefits that I will receive as a Summer Scholar?
The DHSS program offers a $2000 stipend and on-campus housing for the program's duration.
Q: How are scholars selected?
Scholars are chosen through a competitive application process, which concludes on March 15, 2019 this year. Interested students must schedule a brief interview (15-30 minutes) with Angela Perkins prior to applying. The student should be prepared to discuss their interest in DHSS, experience with digital humanities or digital scholarship, and current research interests.
After the preliminary interview, if the student is interested in applying, they may email perkinsa@lafayette.edu with a current copy of their resume, unofficial transcript, and a 300-500 word response (about a page or two) to the following prompt:
Why are you interested in joining the DH Summer Scholars?
A summary of the proposed research project or question should be included with the response.
When considering the application for acceptance to the program, we look at the strength of the research question, the potential to design and execute a project effectively within 6 weeks, and degree of enthusiasm for their inquiry. All applicants will be notified as to the status of their acceptance to the program by March 22, 2019.
Q: How is the DHSS program structured academically? 
The program is a seminar-style course with an emphasis on fluidity and flexibility in schedule in order to facilitate a creative and intellectually expansive basis for pursuit of original research, and building the final digital research project. Classes meet twice weekly for three hours, and a lab period of three hours is scheduled on Fridays.
The first two weeks focus on learning and discussion of basic research methods and methodology, in addition to creating and honing the digital project's central research question. The following two weeks see the Summer Scholars taking digital humanities methods and methodologies workshops, including text mining and analysis, topic modeling, data visualization, geographic information systems (GIS) and mapping, and digital storytelling. The final weeks are concentrated on the Summer Scholars completing practical assignments which started on the first week, including the digital project outline and plan, literature review, digital tool review and demonstrations, and research paper. These all lead up to completion of the final digital project, and presentation.
Weekly journal entries round out the required work, which serve as reflections on the challenges, blocks, and accomplishments along the research journey, as well as a documentary method which instills the importance of transparency through disciplined project management.
Q: Where can I find more information/resources/syllabus? How can I connect?
Please feel free to contact Angela Perkins, Research and Instruction Librarian, for more information at perkinsa@lafayette.edu.
_____________________________________________________________________
Read about the 2018 Digital Humanities Summer Scholars Program in an article by Lafayette College Communications Division's Stephen Wilson this past summer:

Photo by Stephen Wilson
Digital humanities summer scholars turn original research into engaging online presentations
By Stephen Wilson
Mention the word "anime" to people and it conjures different images. None more striking than the associations between white and black Americans.
Uchechi Anomnachi '19 ought to know. In six weeks as a digital humanities summer scholar, he developed a detailed timeline that shows the very different paths anime entered into white and black cultures and the varied connotations that came with it.
On the one hand there's the science fiction-loving nerd passing a VHS tape of Japanese animation to his friends in a fan club. On the other is a hyper-masculine hip-hop artist dropping rhymes, adopting pseudonyms, and wearing styles that pay homage to martial artists like Bruce Lee.
A cultural intersection occurs in the 1990s when the cartoon Dragon Ball Z first airs. The show blends science-fiction tropes and martial-arts spectacles with heroic struggles by a strong male character.
Anomnachi and six other scholars dove fast and hard into topics that ignited their passions, activated their research, and pushed them to convey that scholarship in a digital sphere.
Angela Perkins, research and instruction librarian at Skillman Library, led the scholars through the intensive seminar that gives Lafayette students a unique opportunity to conduct their own original research.
Under the guidance of Skillman librarians, college faculty, and even their past scholars, summer scholars not only learn the basics of how to perform credible, solid research, but they also incorporate digital tools into the collection, analysis, and presentation of their respective projects.
"I wanted the students to work in a holistic way," Perkins says. "To mine the texts more deeply, to generate intellectually sound research, and to select technically advanced methods to display their findings."
She sought scholars who would rise to the occasion.
Alex Murrell '19 spoke with Perkins in the spring because of her similar interests.
"I have always been fascinated with library sciences and heard that Perkins attended graduate school in my hometown of Austin, Texas," says Murrell. "After speaking with her, I knew I wanted to be a part of this opportunity."
While Murrell was unsure of her project's topic during those conversations, she knew that playing with the tools and methodology were crucial to her development as a thinker and researcher.
Murrell dove into the occult. For nearly 200 years, the second-most-purchased book, behind the Bible, was Malleus Maleficarum, Latin for The Hammer of Witches. The text serves as a kind of instruction manual to help identify and avoid collusion with the devil via sorcery and witchcraft.
She discovered the text as noting many references to the book while working on an independent study in art. She wasn't quite sure what to do with the book as a scholar.
"Perkins was always honest with me," says Murrell. "She would tell me if I should try a different direction and served as a sounding board to my many questions and ideas."
The project approach has her hooked. She plans to develop her site further and present at two conferences.
As a native New Yorker, it seemed fitting for Ben Gordon '19 to explore the subway.
"It's what people in the city talk about," he says. Maybe complain is a more appropriate word.
Gordon's research took the form of maps, each one tracing the evolution of the transit system—when the subway's development began and then ended and how it got replaced by the car.
His maps layer in population density. He illustrates how real estate agents used subway lines to develop upper-class neighborhoods. As soon as the masses could avail themselves of the subway, the automobile took over with highways, bridges, and expressways cutting across the city to the benefit of the upper class.
Gordon's project is deep and wide. "I was spending 50 hours a week on it," he says. "There was a real intensity to the project, but it was so worth figuring out." He thinks his capstone project will focus on this same topic since there is more to explore.
All agree that the whirlwind nature of this program combined with surprises while researching and the shifting focus of their central questions, help from previous scholars, and comradery of the students made for a fantastic opportunity in group learning, original research, and wielding digital tools.
View all the projects in detail:
This year's DHSS program was made possible by a generous donation to the libraries from Bruce Marshman '62.