Hi all,
My name is Angela, and I am a Research and Instruction Librarian at Skillman Library. I have the great privilege of directing the Digital Humanities Summer Scholars Program. I am very excited to announce the beginning of a new application period for the Digital Humanities Summer Scholars (DHSS) Program for Summer 2019! First, please take a look through the project pages of previous Summer Scholars to get an idea of the great work produced by our students.
As a member of the Lafayette College community for the past year, I have been very lucky to incorporate my education and professional background into my method for directing the DHSS. I hold a B.A. in Political Science from Bates College, an M.F.A. in Screenwriting from the American Film Institute (AFI), and an M.S. in Information Studies from The University of Texas at Austin. At UT Austin, I was incredibly fortunate to learn what I know about digital humanities from Professor Tanya Clement, who was amazing at explaining just why DH is an exciting critical and interpretive path in research in the humanities, and is not just about the digital tools. I have worked in many professional fields, including film and television production, startup companies and digital technology, and education, most recently for The University of Texas at Austin's Institute for Transformational Learning (ITL). I am also a native New Yorker, born in the Bronx, so it is impossible to do anything without that particular and incisive perspective.
Once they are admitted to the DHSS, I strongly advocate for students learning what original research entails, how to formulate an absorbing, cogent research question whose answers will contribute a rich and unique view to that particular field, and how to think critically as they work to integrate sources into their research projects. In addition to honing basic research skills, I help students learn DH methodologies for use in research, what digital tools are available, and how digital tools are capable of transforming their research.
I am so proud of and was so lucky to have worked with the 2018 Summer Scholars. I will use this front page to post photos of the Summer Scholars, a timeline of their presentations from this past year, and pieces that were produced about their work. I will continue to post exciting news and events so that you, dear reader, can follow what is going on in this wonderful and vibrant program. And because DH and digital scholarship take a village, please feel free to contact me if you want to learn more about DHSS, know a Lafayette student who would like to participate, or you would like to become involved with the program. Thanks!
Sincerely,
Angela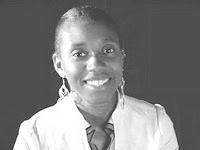 Research & Instruction Librarian
Director, Digital Humanities Summer Scholars (DHSS)
David Bishop Skillman Library
Tel: (610) 330-3191
perkinsa@lafayette.edu