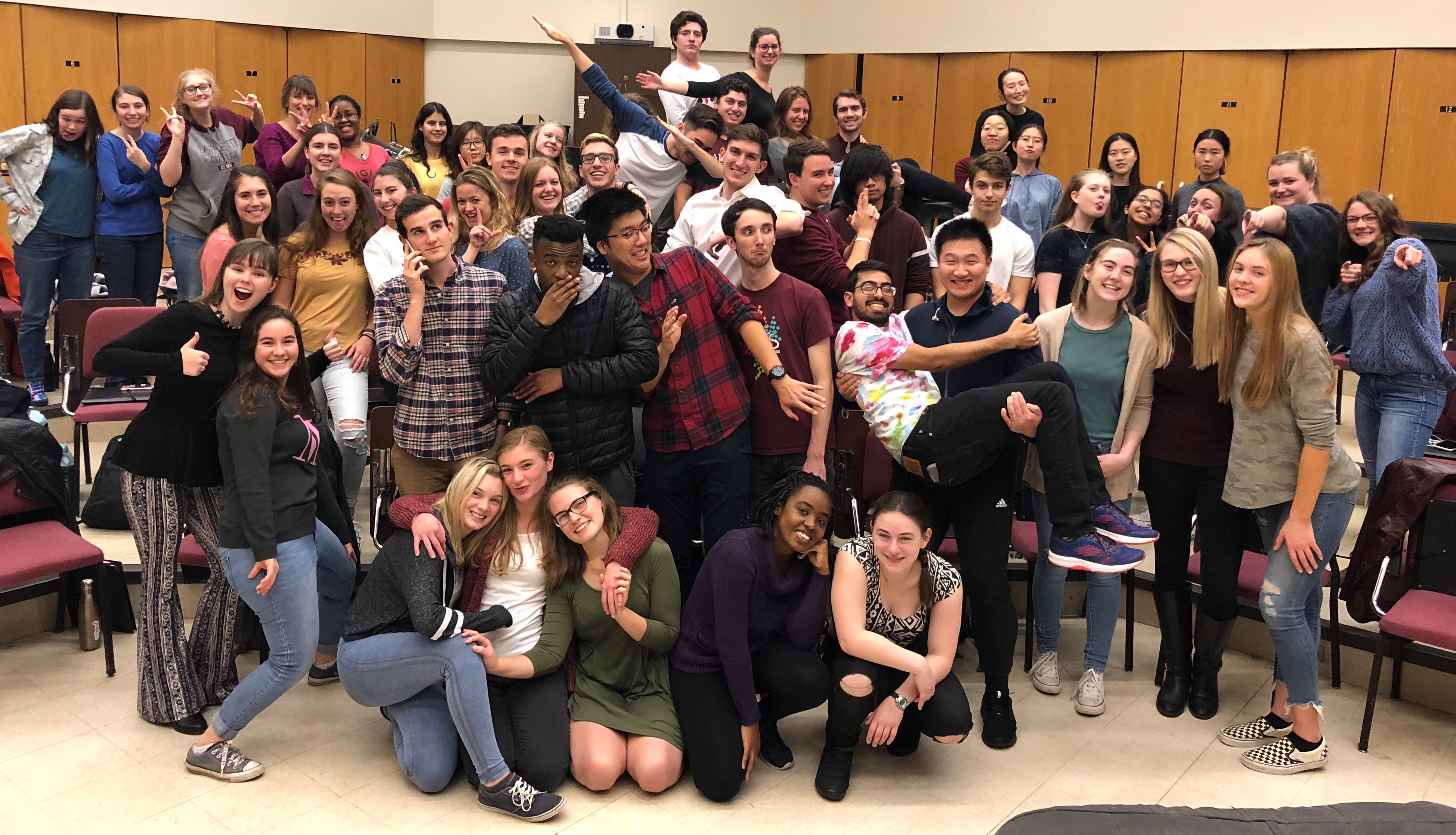 Dr. Joy Hirokawa, conductor
Pat O'Connell, accompanist

Concert Choir is made up of all students from around the school (and around the world) who love to sing, regardless of major. Highlights of recent years include a performance of Gabriel Fauré's Requiem, John Rutter's Mass of the Children, performance tours to Italy and Costa Rica, premiere works by Gabriela Lena Frank, Mulgrew Miller, Libby Larsen, Svetlana Bukvich, and sitar concerto by Hasu Patel for sitar, tabla, chorus, and orchestra. Choir has also participated in the Yankee Stadium halftime show for Lafayette/Lehigh's 150th rivalry game, sings for the Homecoming games, and field trips. We are an eclectic group performing traditional works throughout the ages as well as a modern concert-in-the-dark, combining acoustic voice with electronics, commissioning new works, and collaborating with other ensembles in the Valley, and international soloists and ensembles.