Dear Listeners,
It has been a heck of a semester! Within eight days, our students moved from on-campus to remote learning, and the question arose…could we still have choir? With all of the changes and uncertainties, the students wanted to sing and sing together. So, we started down a path to see what was possible. With all the technology we have access to, it is still impossible to take a group from across the country and have them sing in sync together live from their homes. Nevertheless, we did find a way that the students could sing, work collaboratively, and create the beautiful projects below. This is not a virtual choir made up of individual performances. These are the results of collaborative listening and response, somewhere between the experience of a live concert and the experience of a solo recording.
From around the country, our students met every week in small groups sections and as a full ensemble. They learned new skills, discovered the similarities and embraced the differences between the in-person and remote choral ensemble. They were questioners, risk-takers, leaders, and collaborators. They helped one another. They consciously worked at being comfortable with the uncomfortable. They progressed in their skill, their listening, and their musical ability. They grew. They GREW. I am tremendously proud of each and every one of these students. These beautiful and compassionate human beings can do anything.
With a little redefinition of choir performance, please enjoy the concert below!
~Prof Jennifer Kelly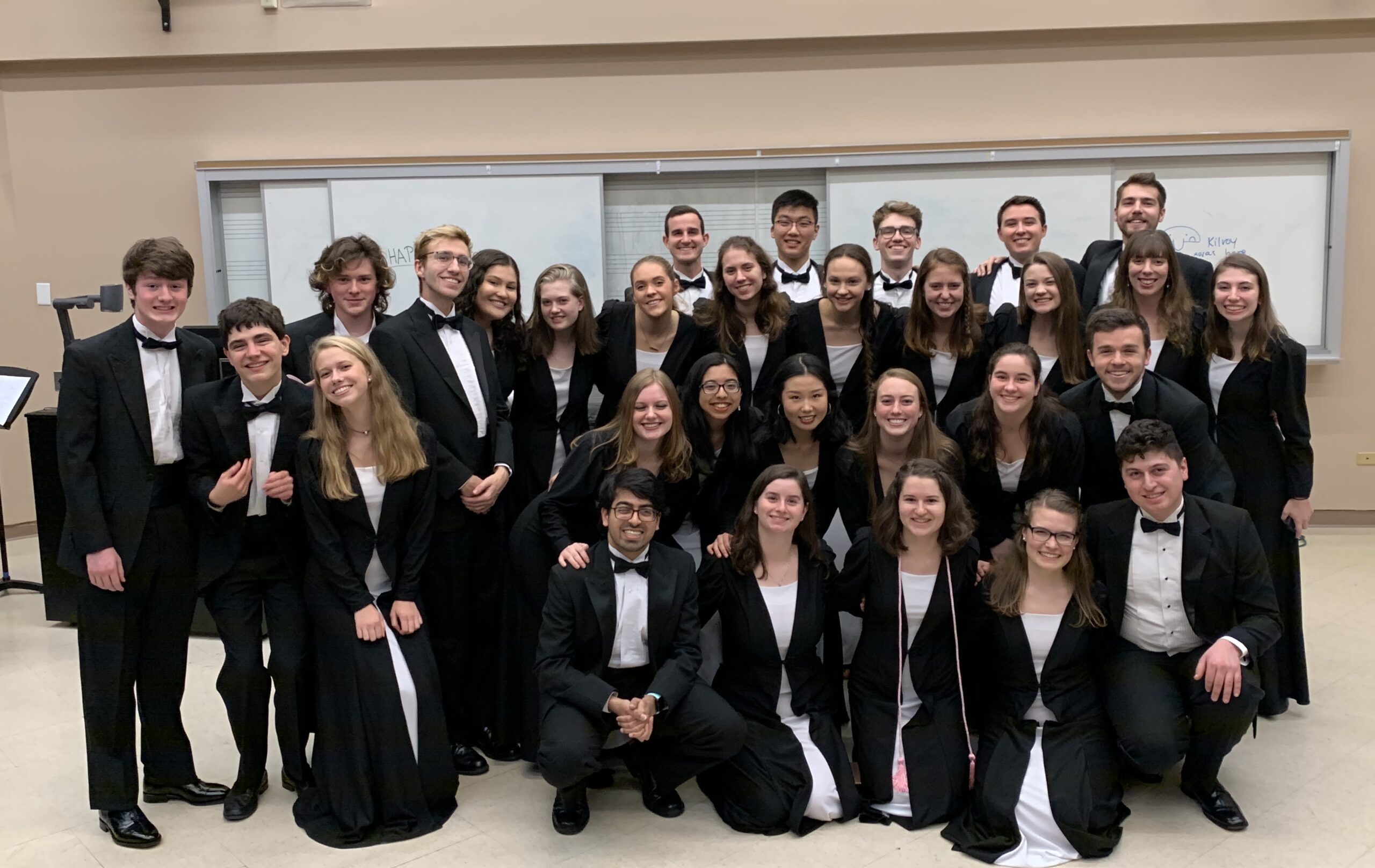 ---
Pentatonic Experiment: Mush
Pentatonic Experiment: Choir Practice But My Cats Keep Interrupting
Voices of Earth (David C. Dickau)
Lullaby (Daniel Elder)
My Very Own (Susan LaBarr)
You Do Not Walk Alone (Traditional Irish Blessing arr. Elaine Hagenberg)
Performed by senior members of Chamber Singers: Lindsay Altschuler, Emily Emick, Ryan Fainor, Celine Lawrence, Matthew Schuman, Nicolette Sonmez, Cassandra Warrener
Directed by Emily Emick; Accompanied by Caroline Sabin; With special thanks to Dr. Kelly
Lafayette College Alma Mater
Performed by Class of 2020 graduating seniors Lindsay Altschuler, Emily Emick, Ryan Fainor & Matthew Schuman
---