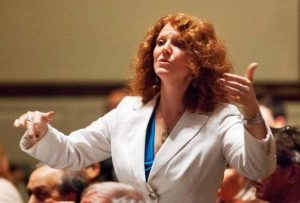 Dr. Jennifer Kelly is Director of the Arts/Associate Professor of Music/Director of Choral Activities at Lafayette College, and Artistic Director of the Concord Chamber Singers of the greater Lehigh Valley. Many ensembles have been under her baton including the Philharmonic Orchestra at the Kadima Conservatory, Los Angeles United Musicians Symphony Orchestra, UCLA Concert Choir, and several ensembles at the colleges of Los Angeles Valley and Lafayette. Dr. Kelly is also an active guest conductor, clinician, and adjudicator, musical director for theatre, and professional vocalist. Selections of her conducted performance of Amy Beach's Gaelic Symphony are featured on an interactive DVD authored by Dr. Robert Winter. Obtaining her doctoral degree from University of California, Los Angeles, and learning from her mentor Donald Neuen, her ensembles are known for their energy, dynamic versatility, innovative programming, and impactful storytelling. In addition to her work with Don Neuen, she has studied with Simon Carrington, and participated in an intensive study of Dalcroze Eurythmics at the Marta Sanchez Training Center, Carnegie Mellon University.
An advocate for interdisciplinary collaboration in the arts, alternative venues, and new commissions, Dr. Kelly recently premiered a major work by Gabriela Lena Frank as part of a year-long residency to explore creative process across disciplines, and Hasu Patel's sitar concerto for sitar, tabla, chorus, and orchestra. She is currently developing new projects with a generous grant from The Hearst Foundations to continue commissioning composers from her book "In Her Own Words: Conversations with Composers in the United States" (UIP 2013). Dr. Kelly's publications also include articles and reviews for Choral Journal, International Alliance for Women in Music, Kapralova Society, and encyclopedic entries for The New Grove Dictionary of American Music, and the Encyclopedia of American Women's History. She has offered pre-concert lectures for the Allentown Symphony Orchestra, and widely presented her research in the U.S., Europe, and China. At Lafayette College, Jennifer conducts the vocal ensembles and teaches Music and Gender, Practical Conducting, and co-teaches Neuroscience of Music.
As a musical director, Dr. Kelly has worked on such shows as Chicago, Urinetown, Little Women, Pippin, Steel Pier, and others. As a professional singer, she has studied with Karen Morrow, Kari Windigstadt-White, Dorothy Warenskjold, and Eric van Hoven. She was invited to join the London Philharmonia Chorus and BBC Concert Orchestra in the performance of contemporary work St. John Passion by James MacMillan, sang the mezzo roles in Gilbert & Sullivan: Revue, and is a cabaret vocalist. Dr. Kelly has served on the Board of the International Alliance for Women in Music and the state committees of the Music Association of California Community Colleges and the American Choral Directors Association, California chapter.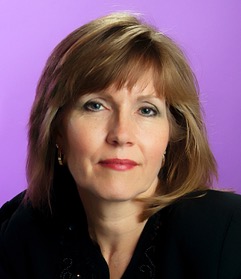 Dr. Joy Hirokawa is the Founder and Artistic Director of The Bel Canto Youth Chorus of The Bach Choir of Bethlehem and adjunct faculty at Temple University. She formerly led the music education program at Moravian College for ten years. She earned a Doctorate of Musical Arts in Music Education from Boston University, a Master's degree in Choral Conducting from Temple University, and a Bachelor's degree with honors in Music Education, also from Temple University in Philadelphia, PA. Dr. Hirokawa is a frequent guest conductor and clinician, presenting regularly at ACDA, NAfME and PMEA conferences. On an international level, she was a judge and clinician for the 7th Bali International Choir Festival in July 2018. She has appeared as a guest conductor for both elementary and secondary choirs that have included the CT All State Elementary Honors Choir, the Middle School Treble Alabama All State Chorus, the ACDA-PA All State Middle School Honors Choir, and the ACDA-PA and DE ACDA Festival for Women's Voices among many others. Under her direction, The Bel Canto Youth Chorus has performed locally, nationally and internationally to great acclaim, and has appeared at ACDA, NAfME, and PMEA conferences. International tours have taken the choir to Central Europe, Italy, Ireland, England, and Canada. Dr. Hirokawa's published arrangements include her jazz arrangement of "My Favorite Things" and the Andalusian song "Lamma Badaa Yatathanna," which have appeared on numerous festival programs and reading sessions. Her jazz arrangement of "Lullaby of Birdland," was included in Voices in Concert, a choral text published by McGraw-Hill and Hal Leonard. Her newest jazz arrangement for young voices is "Accentuate the Positive," published by Hal Leonard. She is the ACDA Eastern Division Chair for Youth Choirs and the ACDA-PA President Elect Designate. She is honored to be the recipient of the Bethlehem Fine Arts Commission 2018 Tribute to the Arts Award which recognizes "those who engage in making, supporting and encouraging artistic endeavors that enrich our community." Dr. Hirokawa taught in the public schools for 20 years prior to teaching at the collegiate level.
Accompanist Patricia O'Connell teaches piano at Lehigh University and at home. She has been the organist and choir director at First United Church of Christ, Hellertown, for the past 22 years. She is the accompanist for the Lafayette College Concert Choir, the Bel Canto Children's Chorus Quakertown Choir, at Lehigh University, and for the newly formed Cantatica. In addition, she is the musical director for shows at Saucon Valley School District. She has a Bachelor of Music degree from West Chester University and a Master of Music degree from the University of Michigan, both in Piano Performance. She resides in Lower Saucon with her husband, Kevin and their two sons, Michael and Ryan, who are both at Big 10 schools studying music.