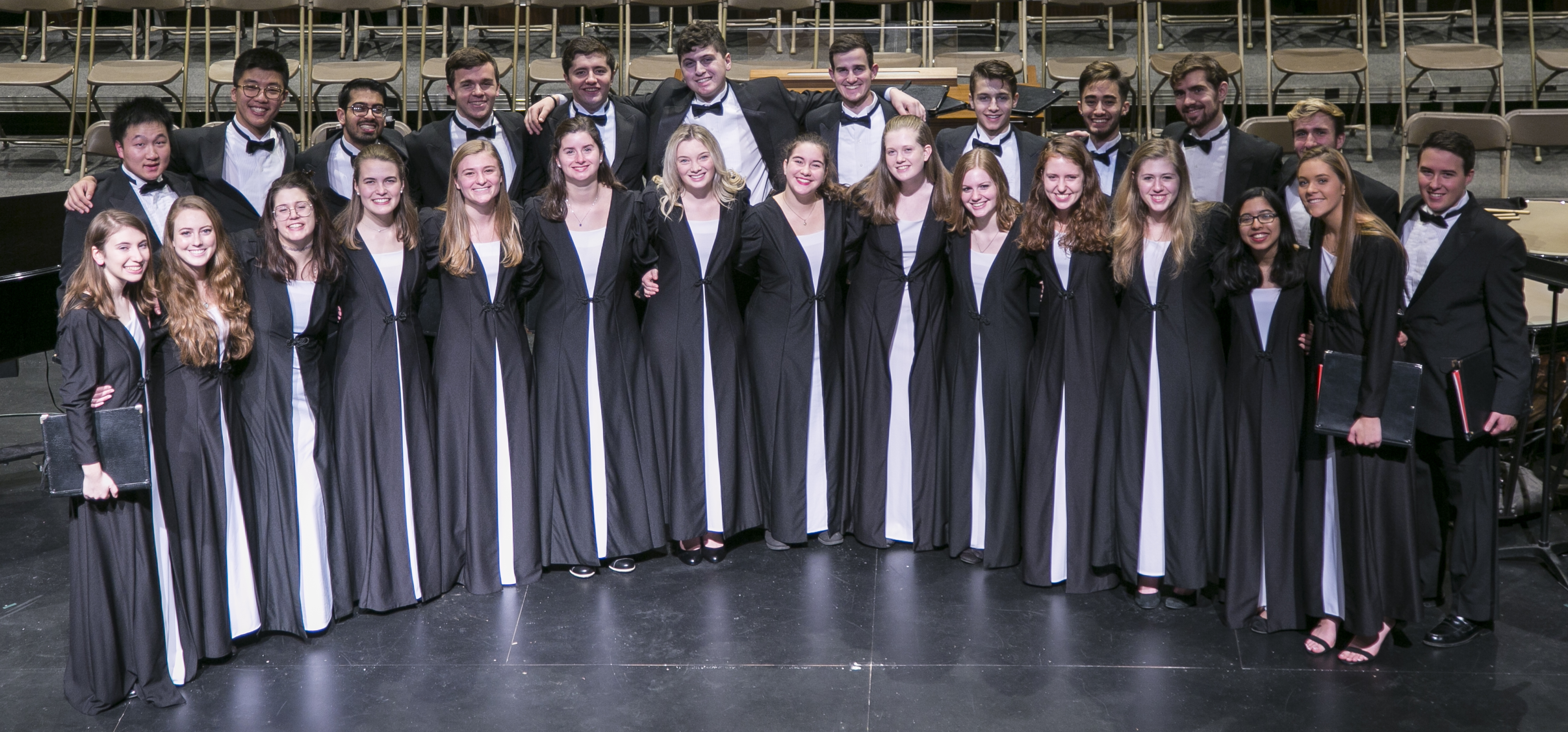 Dr. Jennifer Kelly, conductor
Pat O'Connell, accompanist
Chamber Singers is a select, auditioned vocal ensemble chosen from members of the Concert Choir. Members of CS are those willing to take musical risk, sing moderately advanced independent parts, and is comfortable working as part of a small team. CS sings a variety of chamber ensemble music from the Middle Ages to the 21stC, all genres and and all styles. Highlights of recent years include a collaboration with the early music Musicians in Ordinary, attending workshops with New York Voices, Bobby McFerrin, and Cantus, major works by Fauré, Rutter, and Vaughan Williams, Carnegie Hall performance, Yankee Stadium halftime show for Lafayette/Lehigh's 150th rivalry game, performance tours to Italy, Costa Rica, and Portugal, a Madrigal Dinner, frequent performances at Lafayette's Chateau Chavaniac, collaboration with the Allentown Symphony, and the performance of an improvised work in collaboration with art installation by Nestor Gil.