Theater Director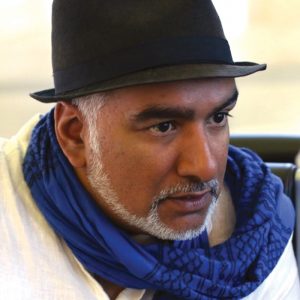 British director Iqbal Khan's most celebrated directorial venture was a production of William Shakespeare's Othello at the renowned Royal Shakespeare Company in Stratford-upon-Avon in 2015. His culturally textured production of Othello aptly evokes his trajectory as a director and cultural presence in the contemporary British theater scene. Born into a Pakistani immigrant family and growing up and was educated in Birmingham, Khan later studied at Cambridge University and Imperial College, London, before choosing the theater as his career. He began his directing career at the Leicester Haymarket and National Theatre Studio, and his many credits include a remarkably diverse range of productions from works of Harold Pinter and Arthur Miller to operas. He has had a lifelong passion for Shakespeare and, in addition to Othello, has directed the Royal Shakespeare Company's Much Ado about Nothing (2012) set in modern India, Hamlet, Richard III, The Tempest, and Macbeth.
---
Panel
Tuesday, March 26
7:00-8:30: Othello on Film (2015)
Q&A with Iqbal Khan
---
Thursday, March 28
7:00-8:00: Presidential Lecture
"Shakespeare's Race: A Personal Reflection'

Presidential Lecture Abstract: First encounters with the bard, dislocations, and a renewing of ownership of this work. Why do these plays still matter and for whom? I will explore my problematic relationship with this great body of work. A lifelong love, always revelatory and often profoundly challenging. A journey to the new self, a provisional reframing of identity.