Yehou Michel Davy Gnopo '15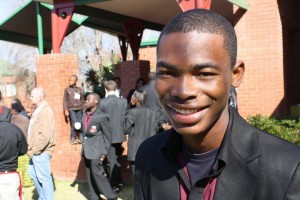 Home Country: Cote d'Ivoire (Ivory Coast)
Major: Chemical Engineering and Biochemistry
Yehou is a 21 year old sophomore at Lafayette College. He is from Ivory Coast and speaks fluent French. He left home after finishing High School in Ivory Coast to find his passion before going to college. He worked in Senegal, Ghana, Morocco and Mauritania before joining the African Leadership Academy in Johannesburg where he met people from around the African continent. He is passionate by science and Mathematics and never stops at the textbooks as his only sources of knowledge (he actually never owned a textbook). Aside his academics, Yehou likes playing soccer, doing research and tutoring other students. He is Chelsea and Real Madrid fan and never misses an opportunity to watch the premier league or la liga whenever possible. He watches Japanese anime during his spare time. Yehou is really excited to go to Madagascar and help the Malagasy students who are now where he was about two years ago: learning English and applying to US colleges.
Matt McKenzie '14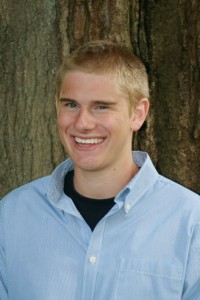 Hometown: Hamilton-Wenham, Massachusetts
Major: International Affairs & Latin American & Caribbean Studies
Matt is a 21 year old Junior at Lafayette College. Matt loves sports, especially soccer and american football. He loves all the sports teams from the Boston area as well, including the Patriots, Celtics, Red Sox and Bruins. Matt spends his free time hanging out with friends and playing video games such as FIFA. One of the passions that Matt has is community service, and he has gone on trips to Washington DC and Nicaragua where he has learned and participated in solving numerous social issues. After he participates in LIME 2013 he will be traveling to Buenos Aires, Argentina to study abroad. Matt has a younger brother who goes to university in New York City and an older sister who works in Boston. Most of all Matt is so super excited to be able to meet the amazing people and places of Madagascar!!
Heather Hughes '15
Hometown: Allen, Texas
Major: Philosophy and Linguistics
Heather is a 20 year old sophomore at Lafayette College. Before coming to Lafayette, she spent a year living in France with a host family. It was an amazing experience that gave her a special appreciation for French culture. She has also travelled throughout Europe and Latin America, enjoying every minute of her time abroad. She is president of the Association of Lafayette Feminists, an active member of the campus Protestant worship service, and a member of the gay-straight alliance group on campus, QuEST. She is also treasurer of the Tae Kwon Do club and loves doing martial arts. In her spare time, Heather likes to read, run cross-country, and hike, as well as spend time with her crazy friends and family.  Heather is very, very excited to go to Madagascar and meet the Malagasy students! She would love to hear from you anytime before or after her visit at hughesh@lafayette.edu!
Lucy Bass '14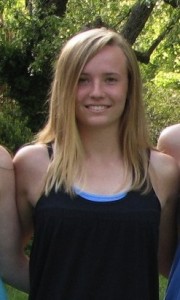 Hometown: Peterborough, New Hampshire
Major: Engineering Studies and Environmental Studies
Lucy is a 21 year old junior at Lafayette College. Before going to college she traveled for a year. Her favorite part of her year of traveling was kayaking in Baja, Mexico for a month and sleeping every night on the beach. At Lafayette College, Lucy is on the Women's Tennis Team, she works as a Writing Associate for the school and she is president of her sorority Alpha Gamma Delta. In her free time Lucy enjoys playing sports, reading, exploring outside and spending time with friends and family. She has one younger brother who is 19 years old and is a freshman in college. Lucy can't wait to go to Madagascar and get to know all of you! She would love you to email her any time before or after her visit! bassl@lafayette.edu
John Floyd '14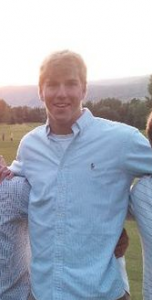 Hometown: Cleveland, Ohio
Major: Economics
John Floyd is a 21 year old Lafayette junior. He grew up in a nice rural town in the Midwest of the United States with a big family and a passion for sports. He entered Lafayette with a focus on lacrosse but quickly realized the amazing opportunities to reach out and explore the world. Over last summer, John was able to study in Europe while traveling the continent. His next stop is Madagascar and he cannot wait. Get to know him before he trip by emailing Floydj@lafayette.edu so we all can begin our adventure.
Cheers to all!
Shanequa Lassiter '14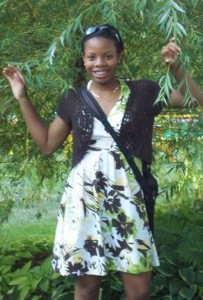 Hometown: New York, NY
Major: Women & Gender Studies
Shanequa is a 20-year old Junior and has been extremely active on campus throughout her five semesters at Lafayette. She is currently the President of a student organization called QuEST, a peer educator with a social justice group on campus called Kaleidoscope, and a member of Percussion Ensemble where she learns traditional African and Japanese music. Her passion is activism and she loves to write poetry and play basketball in her spare time. She loves going to new places and meeting new people so please feel free to contact her at lassites@lafayette.edu 🙂
Elizabeth "Libby" Lucy '15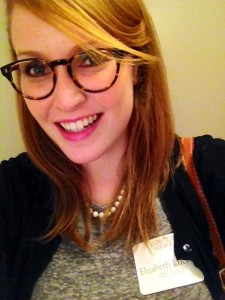 Hometown: New Hope, Pennsylvania
Major: Women & Gender Studies and International Affairs
Libby is a 19-year old sophomore at Lafayette College. Her mother and sister also both went to Lafayette too! Libby has a lot of jobs on campus. She works as Resident Advisor for a dormitory hall of 18 people, as an archivist in the library, as a facility monitor at the gymnasium, and as a tour guide for the Lafayette admission office. She loves keeping busy with school and work but she also enjoys her free time. She enjoys playing guitar and singing, watching movies, swimming, knitting, and taking pictures. Libby also loves to travel. She hopes to study abroad next year in Israel or India…she is still deciding. She is so excited to travel halfway around the world to work with all of the Malagasy students! She can't wait to meet you and say, "Faly mahalala anao!" Libby would love you to write to her over email before the trip. Her email is lucye@lafayette.edu.
Caitie Hope '15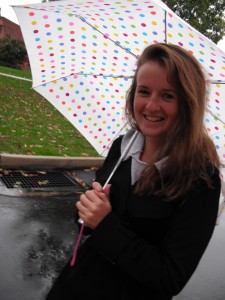 Hometown: Barrington Hills, Illinois
Major: English and Women's and Gender Studies
Caitie is involved with many things here at Lafayette. When she is not in class, she can be found conducting Writing Associate conferences, playing ice hockey, horseback riding competitively, spending time with her sisters in the Alpha Phi sorority, needlepointing, or volunteering in the community with young children. Caitie has traveled extensively including Botswana and South Africa. As a 21 year-old sophomore, Caitie looks forward to studying abroad next year in Cape Town, South Africa! The trip to Madagascar will be here before we know it and Caitie is really looking forward to getting to know all of you! Feel free to contact her at hopec@lafayette.edu
Kyle Tucker '14
Hometown:  Los Angeles, California
Major: Biology
Kyle doesn't like like to call himself a biology major, but instead just a student fascinated with the world around him. He is currently involved in several cancer research projects on campus and studies philosophy. Whenever you can't find him in one of the labs on campus, he's often found rock climbing or planning the next hiking trip. Kyle also has an older sister, Kai, who goes to school nearby in Philadelphia and also is involved in medical research. Science hasn't always been a major part of his life, Kyle's true passion lies in philosophy, playing blues guitar, and drawing/painting. Strangely enough, he was never been outside of the country, so he can't wait to meet the Malagasy students and have a great time!!!!!
Kyle has one fear: Anatidaephobia, which is the irrational fear that somewhere, somehow a duck is watching you Haha just kidding
Feel Free to contact him for a chat if you'd like @ tuckerkc@lafayette.edu, Cheers!!
Hannah Weaver '14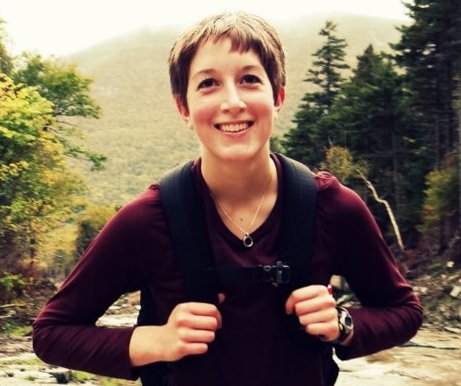 Hometown: Whitefish, Montana
Major: Physics
Hannah has enjoyed studying at a college all the way across the country from her home. The experience has opened her eyes to see the world from different perspectives, but now she is interested in too many things! She enjoys studying chemistry, math, physics, and classics and playing piano to relax while at school. A research project in atomic physics with lasers also keeps her busy. When she's at home,  she spends time outdoors hiking, skiing, biking, running, and swimming–anything to get a breath of fresh air. She loves to laugh with her little sister who never takes anything seriously. They've shared many great adventures and memories together.  She's thrilled to meet the students in Antananarivo!! Get in touch with Hannah at weaverh@lafayette.edu.