Caitlin Mitchell '13

Hometown: Plymouth, Vermont
Major: Civil/Management Engineering
Caitlin is a 20 year old Junior at Lafayette College and she has a 25 year old brother in the Army. She plays Varsity Women's lacrosse at Lafayette and plays low defense for the team. Outside of lacrosse, she is a member of the Kappa Kappa Gamma sorority and the Outdoor Society. When she is home, she LOVES to ski more than anything and spends her summers hiking and camping. Her favorite times are those with her family and friends both inside and outside and she loves going shooting with her Dad. In the future she hopes to work for an Outdoor Hiking company and someday travel to Patagonia in South America. She is so excited to meet you all and spend a couple weeks getting to know everyone!!
Carter Tindell-Hall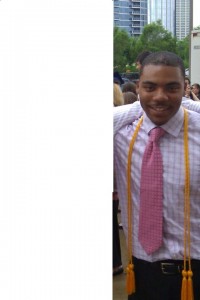 Hometown: Chicago, IL
Major: Government and Law/ History
Carter is a Sophomore at Lafayette College and is wing on the Club Rugby team.  Carter also officiates for recreational services for basketball and American football.  He has two younger brothers, one 17 and the other 12.  Also, Carter has four dogs.  In his spare time, Carter loves to watch movies, spend time with his family, and play American football.  He has traveled a lot within the United states but never to other countries, and Carter is looking forward to be taught by the students and teaching them in Madagascar!  Carter is also afraid of heights.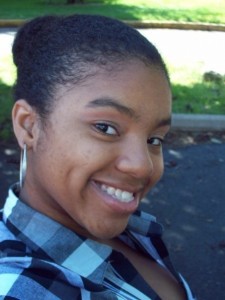 Hometown: Bowie, MD
Major: International Affairs
Taneesha is a 21 year – old junior at Lafayette College.  She has 5 siblings and is the second youngest.   She is involved in a lot of programs at school that includes a peer education group as well as  student programs.  She likes to explore new things, go to the beach, read books, volunteering and meeting new people. She is a little adventurous and love to have exciting experiences. She would love to go into the Peace Corps after college to South America or China. She currently studies Chinese. She looks forward to meeting you all!!!!
 Elisabeth Day '14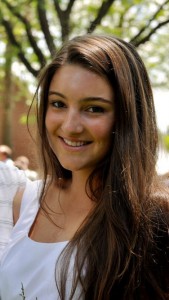 Hometown: Greenwich, CT
Major: Art and English
Elisabeth is a Sophomore at Lafayette College and works for her art professor as an Excel Scholar. She has three loud siblings, three dogs, two horses, and two wonderful parents! Ideally, she would like to work in New York City when she graduates college.  The access to so many different cultures and ideas in the city is inspiring and challenges her to be better at whatever she faces.  Elisabeth has traveled to several places outside of the United States, but has never had the incredible opportunity to be immersed in an African culture.  She can't wait to meet all of the students and begin the exchange of opinions. It will be a learning experience for all!
Edwin Liriano, '14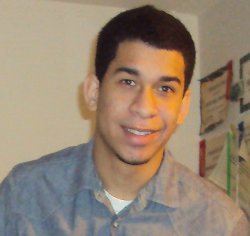 Hometown: New York, New York
Major: International Affairs
Edwin is a Sophomore at Lafayette and is treasurer of Engineers Without Borders and a Phonathon Fundraising Caller. He has both an older brother (21) and a younger one (13) and his parents are natives of the Dominican Republic. His favorite sport is baseball and his favorite team is the New York Yankees (baseball). He has traveled to several countries but never to the African continent. He is very excited to meet the Malagasy students and to see some lemurs!
John Bolton '13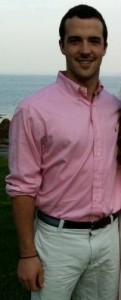 Hometown: Darien, Connecticut
Major: Mathematics and Economics
Minor: Government and Law, International Relations
John is a junior at Lafayette and is a member of the Varsity Lacrosse team. He's played lacrosse for over ten years now and still loves it. He has a little sister named Lee who is 18 years old, and a dog named Gus. His favorite sport to watch is American Football, and he is a big fan of the University of Alabama's football team. John has traveled a lot within the United States, but has never been out of the country, so he is very excited to go Madagascar and work with all the students there.
Erin D'Amelio'13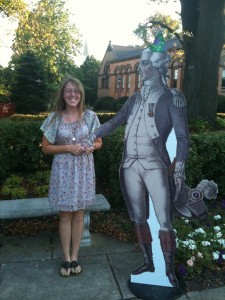 Hometown: Mount Bethel, PA
Major(s): English and French
Minor(s): Psychology
Erin is a member of the French Club, the Marquis Literary Magazine, and president of the club tennis team, and a Writing Associate here at Lafayette. She loves to read (Jane Austen is her favorite author) and write and will be studying in Paris, France next semester. Family is very important to her, as she comes from a big family and has four other siblings: Eddie (18), Courtney (22), Jess (25), and Spencer (28). Erin cannot wait to begin working with the Malagasy students and explore a culture completely different from her own.
Kara
Hometown: Milford, NJ
Major(s): Psychology and Music
Kara loves music especially playing guitar, playing piano, and singing with the Lafayette Concert Choir. She is an active martial artist who holds a black belt in Isshinryu karate and has recently begun training in Brazilian Jiu Jitsu. When she isn't performing or training, Kara can be found in the lab doing psychological research through the Excel Scholar program or in the classroom as a Psychology Lab Assistant. She is really looking forward to the trip and getting to know the Malagasy students!
Madeline Gambino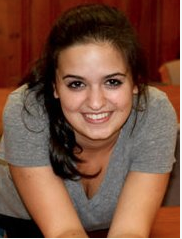 Hometown: Bethlehem, PA
Major(s): History and Religious Studies
Madeline is a Writing Associate and Ambassador at Lafayette, as well as a member of Kaleidoscope, the Creative and Performing Arts Fellowship, and various other organizations on campus. She loves to horseback ride and play the piano, but her absolute favorite pastime is writing novels (she is working on her second series). She has grown up traveling with her parents and sister to places including Europe, Chile, South Africa, and Bangladesh, and is looking forward to a semester in Morocco next fall. She is thrilled to be a part of LIME and cannot wait to meet the students!
Eduardo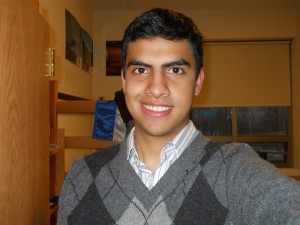 Hometown: Santa Tecla, El Salvador
Major(s): Civil and Environmental Engineering
Minor(s): Potentially Architecture
Eduardo is a member of the International Student Association and Head of Logistics of the Lafayette College Chapter of Engineers Without Borders. He enjoys playing video games on PC and on Nintendo consoles, watching anime, playing sports (mostly soccer and basketball) and will be studying in Bremen, Germany next semester. Eduardo also likes languages: his first language is Spanish, he knows some Japanese, and very little French. In addition he likes traveling and learning more about the different cultures of the world.