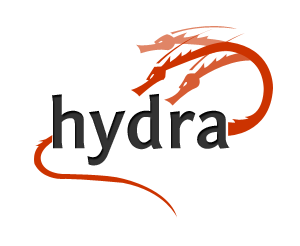 Skillman Library Digital Scholarship Services team members James Griffin, Digital Library Developer, and Adam Malantonio, UI/Web Developer, represented Lafayette College at the recent Hydra Connect meeting October 3-6 in Boston, MA.  Collaboratively hosted by the Boston Public Library, Northeastern University, WGBH, the Digital Public Library of America, and Tufts University, Hydra Connect brought together diverse stakeholders in Project Hydra.  Hydra is a multi-institutional collaborative community that develops open source software solutions for digital asset management in academic libraries and cultural heritage institutions.
The first small liberal arts college in Hydra, Lafayette College was designated a Hydra Partner in June 2016, thus joining the ranks of large research universities and museums that have hitherto constituted the Hydra community.  Nominated by Princeton University as a result of its innovative digital repository development work, DSS at Lafayette will bring a fresh liberal arts perspective to the national Hydra conversation about what values and priorities should inform developments in digital asset management.
As a Hydra Partner, DSS commits to make substantive development contributions to the Hydra community.  In addition to pioneering the use of Hydra in a liberal arts college library and representing Hydra to peer liberal arts institutions, DSS plans to migrate the MetaDB feature set into a Hydra application.  This will enable other Hydra institutions to use the DSS-developed MetaDB distributed metadata collection tool, the first and only web-based application to split digital collection building tasks among several people.  Originally developed by Eric Luhrs, MetaDB allows librarians to create new projects, define metadata requirements, and import high-resolution master TIF images into the system.  Then, faculty collaborators who are subject specialists, as well as students completing digital archiving tasks as part of their coursework or internships, can access the system remotely and enter descriptive data about each item.  This collaborative approach to digital collection building integrates library preservation, faculty expertise, and undergraduate learning.  In this way, MetaDB is paradigmatic of the liberal arts values DSS brings to Hydra digital repository development.
Thanks to James and Adam for representing DSS and Lafayette College at large at Hydra Connect 2016!