The Lafayette College Concert Band is comprised of approximately 50 students from a variety of majors who are united by a strong desire to perform the highest quality music at the height of their abilities. Participation in LCCB is open to students in any major as well as faculty and staff. The ensemble is conducted by Kirk O'Riordan, Associate Professor of Music.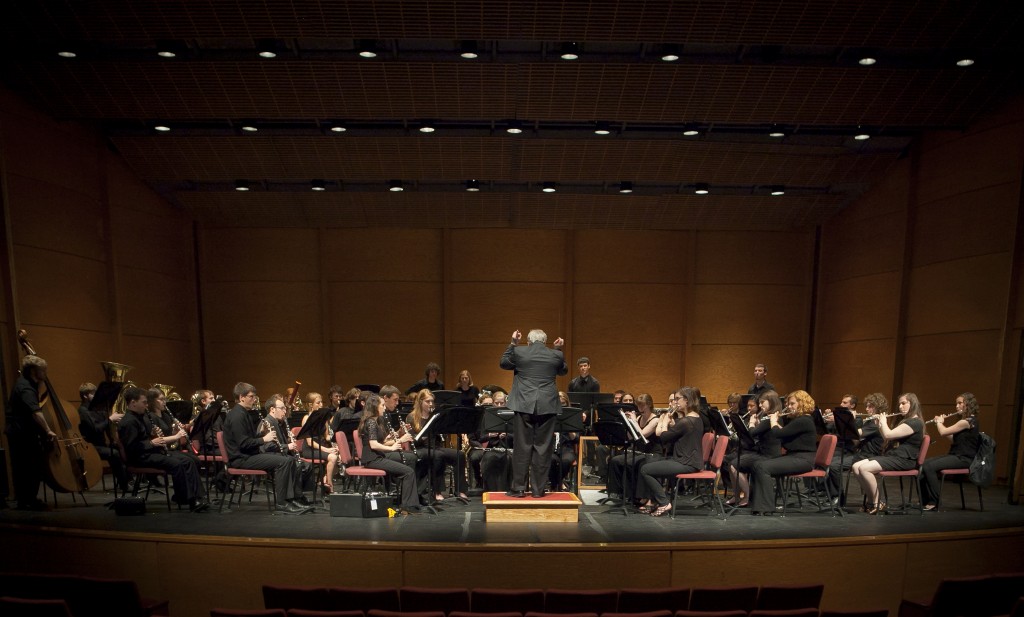 LCCB typically performs one concert each semester. The repertoire is selected from traditional concert band masterpieces, newer works by established and emerging composers, commissions, and orchestral transcriptions. Past concerts have included works such as Husa's Music for Prague 1968, Bernstein's Symphonic Dances from West Side Story, both Holst Suites, Grainger's Lincolnshire Posy, and Mussorgsky's Pictures at an Exhibition. LCCB has premiered works by composer/conductor Kirk O'Riordan and 2010 Pesky Artist in Residence William Pfaff as well as Ashley Kushner '19 and Zach Jones '13.
Students enroll for 1/4-credit. Open to all students, faculty and staff, LCCB employs a wind ensemble model for instrumentation. A seating audition is required before the first semester of participation. Due to the large numbers of flutists, clarinetists, saxophonists, and trumpeters, the number of available seats in these sections is limited.
Several opportunities for leadership in the ensemble are available for highly motivated, experienced players. Principals in each section lead sectional rehearsals and help the less experienced players with technical issues. The Assistant Conductor is a highly advanced musician who has been studying conducting for at least one year prior to serving in the position. She/he conducts the ensemble on at least one piece in performance, having led all the rehearsals. Typically, that person also leads Pep Band and conducts the annual Marquis Players musical production. Finally, the LCCB President is nominated and elected by the student membership of the ensemble. This person works with the director and the Assistant Conductor on administrative tasks as a representative of the students.
If you are interested in joining the Lafayette College Concert Band, please contact Dr. O'Riordan via the E-mail link to the left.