Kirk O'Riordan, conductor
Corey Beck '22, assistant conductor
The 2021-2022 LCCB Season
LCCB is looking forward to returning to a normal rehearsal and performance schedule in the Fall semester. Check back soon to see the full season, but during the year we will be playing these and other pieces:
Fall
Shostakovich: Festive Overture
Barber: Commando March (Corey Beck, conductor)
O'Riordan: I Dwell in Possibility
Copland: The Promise of Living
special guests: the Lafayette College Concert Choir
David Lantz, conductor
–intermission–
Rimsky Korsakov: Procession of the Nobles
Maslanka: Give Us This Day
Mackey: Asphalt Cocktail
Spring
TBD
Out now!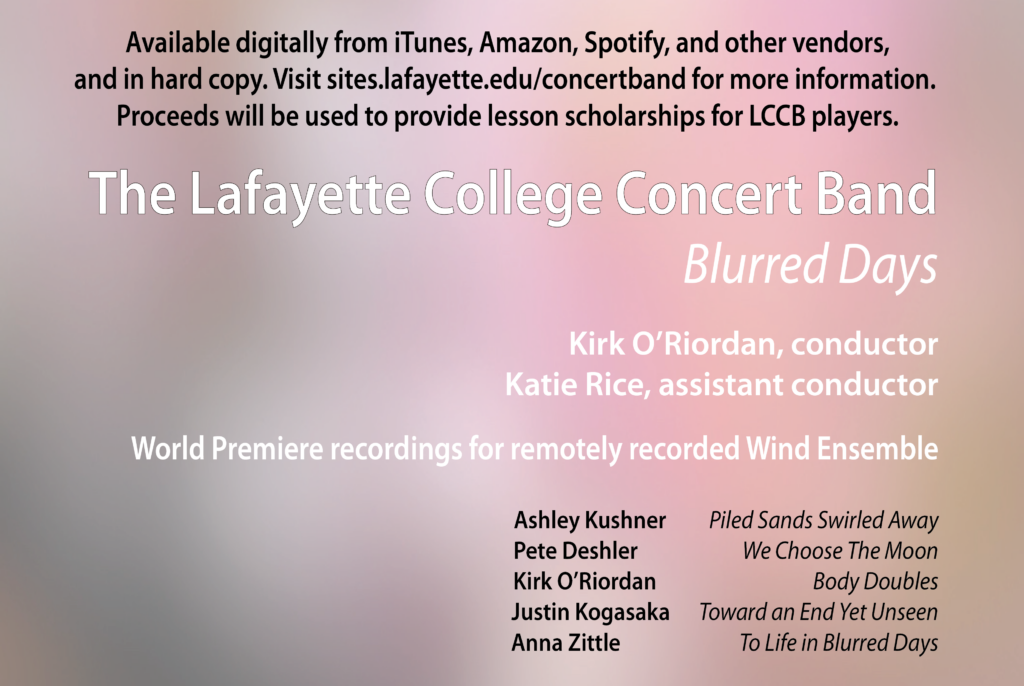 Watch our Spring 2021 Virtual Concert:
https://vimeo.com/545619025
Watch our Fall 2020 Virtual Concert:
Spring 2021 Repertoire:
I will announce this when we know if we will be playing in person.
Audition Information
Auditions for Seating Placement will be held on the first day of classes IN THE SPRING SEMESTER. More information on auditions can be found here, and this page will be updated when we know what the College's plans for the spring semester are.