Kirk O'Riordan, conductor
Congratulations on another terrific season! Check here for updates on the upcoming season and for information on LCCB auditions.
The 2022-2023 LCCB Season
Here is our program for the upcoming academic year. This is a great collection of pieces that features two esteemed guest artists.
Fall
Leonard Bernstein: Overture to Candide
David Maslanka: Requiem
Omar Thomas: Shenandoah
—
Karel Husa: Smetana Fanfare
Alexandra Gardiner: Perseids (Katie Rice '21, guest conductor)
Frank Ticheli: An American Elegy
Percy Grainger: Molly on the Shore
Spring
John Philip Sousa: The Liberty Bell
Aaron Copland: An Outdoor Overture
Kirk O'Riordan: Sacred Spaces (Stacy Maugans, saxophone)
—
Anthony J. Lanman: [commissioned premiere]
Hector Berlioz: from Symphonie Fantastique:
IV. Marche au Supplice (March to the Scaffold)
V. Songe d'une nuit du Sabbat (Dream of a Witches' Sabbath)
Out now!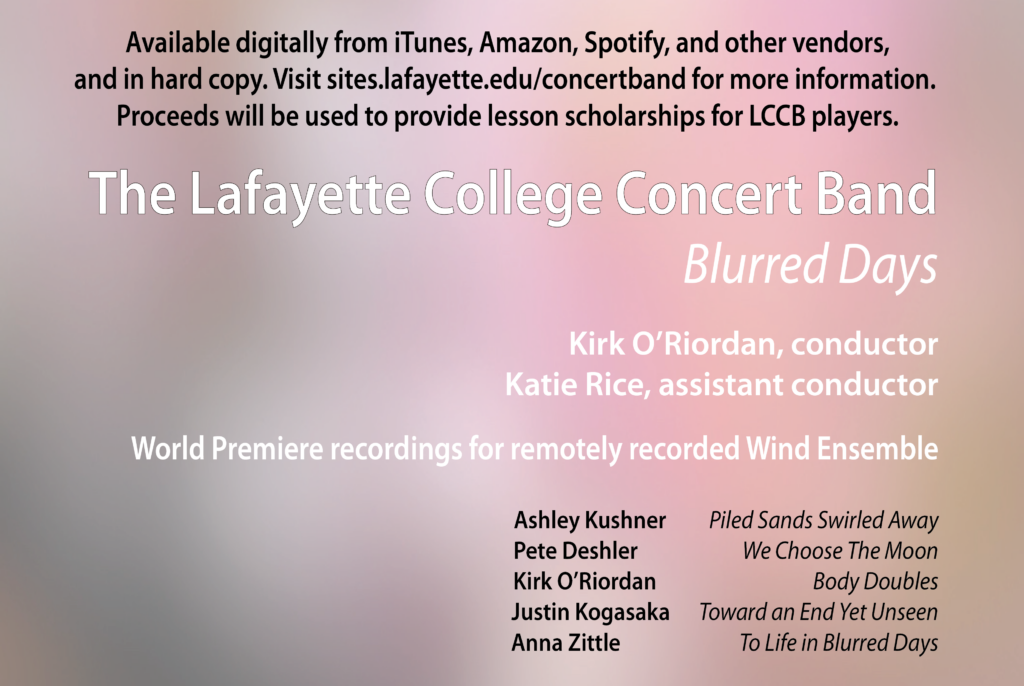 Watch our Spring 2021 Virtual Concert:
https://vimeo.com/545619025