Kirk O'Riordan, conductor
Corey Beck '22, assistant conductor
The 2021-2022 LCCB Season
LCCB is looking forward to returning to a normal rehearsal and performance schedule in the Fall semester. Check back soon to see the full season, but during the year we will be playing these and other pieces:
Fall
Shostakovich: Festive Overture
Barber: Commando March (Corey Beck, conductor)
Grainger: Four English Folk Songs
1. Irish Tune from County Derry
2. Shepard's Hey
3. Horkstow Grange
4. The Lost Lady Found
Rimsky Korsakov: Procession of the Nobles
Whitacre: Lux Aurumque
Maslanka: Give Us This Day
Spring
TBD
Out now!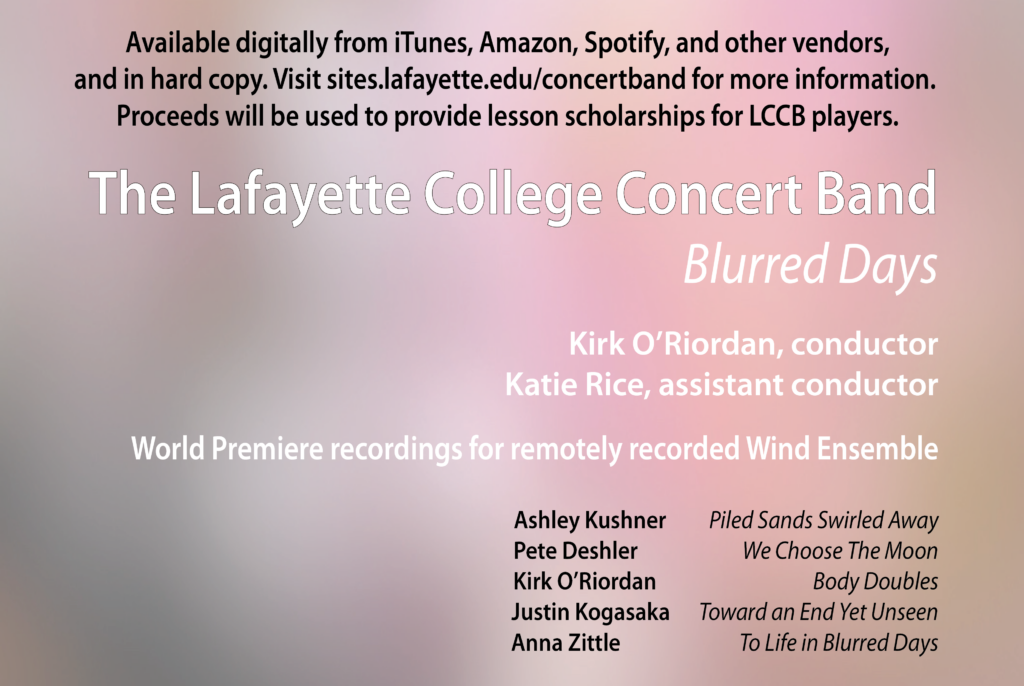 Watch our Spring 2021 Virtual Concert:
https://vimeo.com/545619025