DON'T BE ALARMED: SEEING THROUGH THE SMOKE AND MIRRORS
IT'S GETTING HOT IN HERE.
Please, however, refrain from taking off all your clothes.
Have you ever been making bacon or boiling water and had to stop to remind your smoke detector that you are alive and well?
How about having to do a post-shower workout to grab a chair and use a manual, makeshift fan (aka a towel or pillow) because the detector is too sensitive to steam?
In the next year or so many of us will be getting jobs (yikes), moving into our own homes (small apartments), and gain new responsibilities–this could very well be one of them.
What if you had a smart detector? One that "knew" you were showering or cooking? Could a detector be equipped with a humidity monitor or motion sensor that would notify the machine there is no need to blare a false positive? Don't get me wrong. Smoke detectors are a necessary evil and save thousands of lives each year. But, maybe we could save our beloved firefighters a wasted trip or two. Before we dive into the various ways this system can be improved, let's discuss how it works as of now.
What is a smoke detector and how does it work?
The overall system is pretty simple and consists of a detector as well as an  audible or visual
response to an imbalance. There are essentially two forms of smoke detection that differ in how they detect smoke particles. One uses ionization and the other utilizes photoelectric technology.  Rather than talk you through the details, please enjoy the video below that summarizes the the functionality of both types in a tasteful, yet ambiguous accent (feel free to stop watching at the bonus facts at 4:36):
Now, the details on how each individual detection system works are not super significant because the best (aka the most expensive) smoke detectors utilize both technologies. However, in case you skipped the video or are not a visual learner here's what you need to know.
Ionization: air is made conductive within a detection chamber via a small amount of radiation from a man made metal called Americium. Inside the chamber are two metallic plates with opposing charges (thanks to the voltage sent out by a battery one should change twice a year!). Alpha particles emitted by Americium collide and interact with Nitrogen and Oxygen molecules, splitting them into electrons and ions. The electrons travel to the positively charged top plate and the ions to the negatively charged bottom plate creating a current. When small smoke particles enter the detection chamber it causes a deviation from the constant current and this disruption causes the alarm to be triggered.
Now, a photoelectric detector is much more short and sweet, but needs a little visual assistance.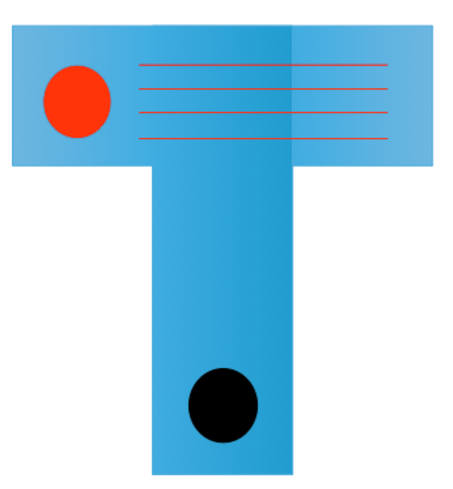 The T shaped chamber contains a light that travels horizontally. When smoke enters the chamber, the large particles disrupt the light's linear path and light is refracted and detected at the bottom photocell–signaling the alarm.
Now as we established, the best detectors utilize both technologies. This is because large smoke particles (resulting from slow burning, smoldering fires) do not disrupt the electric current in an ionization detector as much as small particles (the small electrons and ions are able  go around the smoke essentially maintaining a constant current). Small smoke particles result from a quickly burning open flame and do not cause the light in a photoelectric detector to refract as dramatically. All in all, if you can't spring for the dual sensor, photoelectric is generally the way to go. But because we can't be held liable, here are some people more certified to help you make an informed decision:
The decision is not a trivial one. A majority of household fire related injuries and deaths result from smoke inhalation and not from the flames themselves. Disclaimer: the following video describes a tragedy and an interview of maybe the most uncompassionate person you'll ever encounter (5:19).
All in all, a false negative is bad at any time and a false positive is only bad sometimes. As stated before, thousands of people are saved by smoke detectors and systems every year. Many people are annoyed by false fire alarms because they lack specificity. Whether it be a reaction to boiling water, a steaming shower, or flat-iron singed hair, it is not uncommon for a detector to trigger a false warning response.
Our solution builds on a newer model for smoke detection made by Nest and is referred to as the Smart Smoke detector equipped with an app for your phone, speaking functions, a motion sensor, humidity monitor (no more steam alarms!), cool lights and everything. The video is over 20 minutes long and due to the fact that ain't nobody got time for that we'll walk you through our control process.
Why does it need control?
So essentially, we need to control when the alarm sounds. This is critical, because as we mentioned before, an alarm that sounds when it shouldn't is annoying, but one that doesn't sound when it should is disastrous. When the alarm sounds will have two aspects to it: an automatic aspect, where the alarm will sound regardless of human input, and a manual aspect, where the human can preemptively abort an alarm sequence. In the former instance, the alarm will sound when the ion detector sends a positive signal (indicative of flames). In the second instance, the photo detector (which reacts to smoke/water vapor particles) will signal for a 30 second warning indication during which a person can press a button, or wave towards the detector to initiate the cancellation of the alarm. Any lack of action on the user's part will result in the alarm going off as normal.
As you can guess, what we're really manipulating here is the user input. As the device is configured, it's the only thing we actually have control of. We posit two ways to accomplish this, both fairly convenient. Either the press of a button (most likely located near the stove which we anticipate to be the source of the possible alarm) or a wave to a motion detector would  send the override signal.
Our disturbance variable, which can fluctuate, is the air sample/ quality. This would have two facets to it. If the air sample contains enough smoke to trigger the photoelectric detector, a warning signal will be produced. Upon hearing this signal, the user then can choose whether or not to allow the alarm sequence to continue by changing the manipulated variable, the cancellation signal. If a cancel signal is sent, the sequence ends. If no signal is sent (either by choice or by absence), the sequence proceeds as normal, and the alarm blares.
The second facet of the disturbance variable is reliant on the ionization detector. If the air sample has enough smoke to trigger the ionization detector, this signal is given priority above all else, and the alarm sequence will proceed, regardless of all other inputs to the system. The logic behind this is that if the situation has reached that point, the user is either definitely absent or out of control of the situation. In either case the alarm is warranted. A simple block diagram of the process is seen here.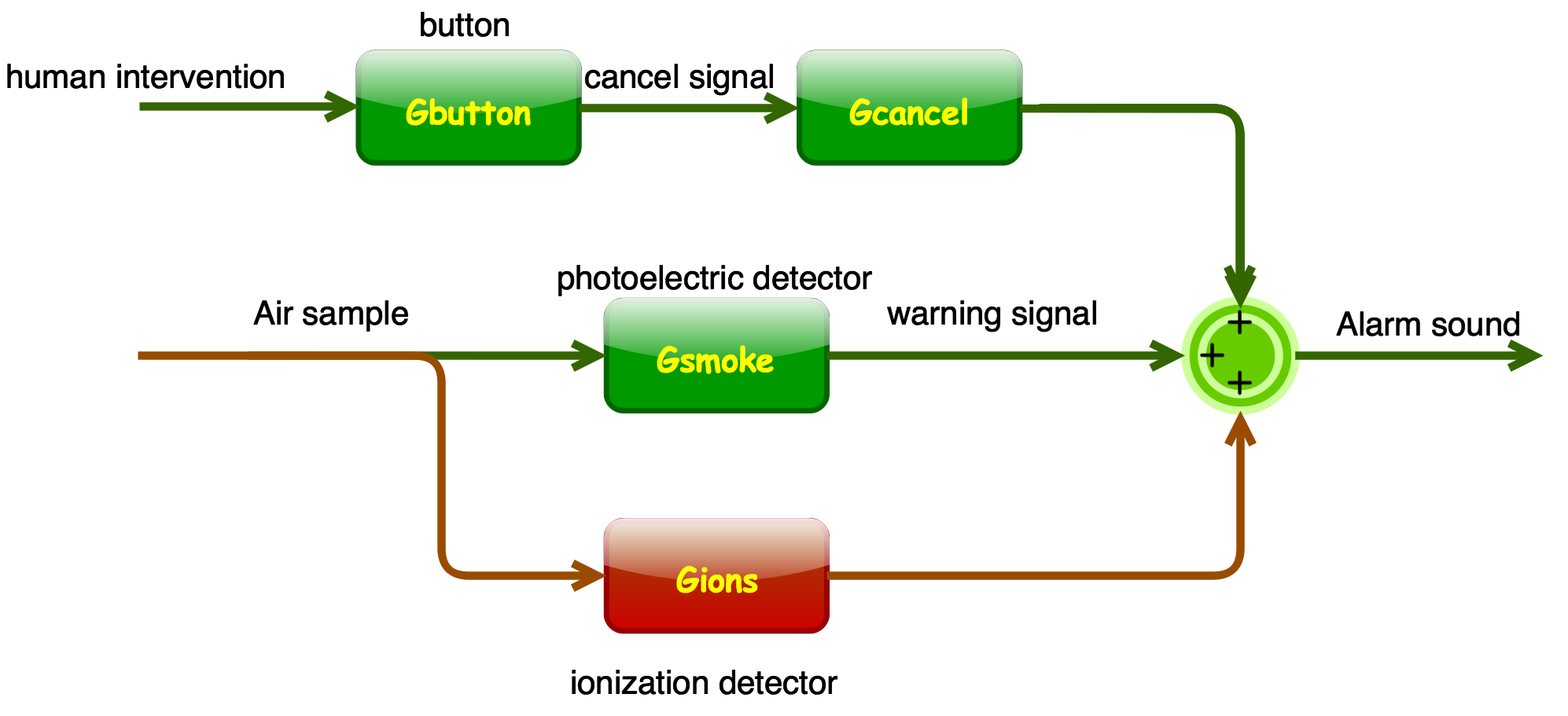 Now, all this based on the assumption that the alarm functions normally. Most household smoke detectors are battery powered, so another aspect of the system to consider is whether the alarm is receiving enough power to operate. There aren't many ways to ensure this beyond connecting the alarm to the house's power grid, or regularly changing batteries. Large fluctuations in current, or a tripped circuit breaker will cause most smoke detectors to go off. Even worse is a case where an alarm runs out of battery power, and fails to go off. The united states fire administration recommends testing alarms monthly to ensure their proper operation.
So, in conclusion, give us money to fund our startup. And also: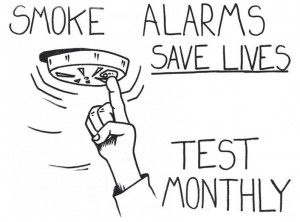 Because: