Authors: Noureen Abdel Rahman, Erin Coyne, and Kyla Dewey
I ALWAYS MISS MY 8 AM'S!!!
We feel you, we totally do, and we know that you struggle to get out of bed early especially when you are going to Process Controls at 8am. You are not the only one who has to get up at early hours in the morning everyday. According to a study conducted by Dailymail UK, they surveyed people from different countries and the results show that the world wakes up earliest on Mondays with South Africa rising first at 6:09 am. The average wake-up time for Americans is 7 am, while in Saudi Arabia it's 8:23 am making the latest wake-up time from the countries surveyed by the Dailymail. Even the latest time is considered by many to be early, which is why an alarm is a necessity to almost everyone in all countries. What you might not know is that people have actually been using alarms of sorts to wake up before clocks were even a thing. The morning sun was the original cue to rise and shine, and roosters played a big role in crowing sleepers, as well. Later in the 18th century with the booming industrial revolution, a lot of businesses relied on an on-time workforce, so some companies in the big cities hired a "knocker-up"; someone designated to go door to door waking people up for work. It wasn't until the 1870s that alarm clocks started to become a common thing in houses, and over time alarm clocks became an important fixture in almost every bedroom, because they solve a real problem by ensuring that we wake up on time. However, with the advancing technology, our busy schedules and external influences like mobile phones, tablets, televisions, streetlights and a wide range of other things that can interrupt our sleep, our bodies demand more sleep and lead us to either waking up tired and grumpy OR NOT WAKING UP TO THE ALARM. And yes, you'll miss class, work,…and LIFE!
Our application is here to solve this problem.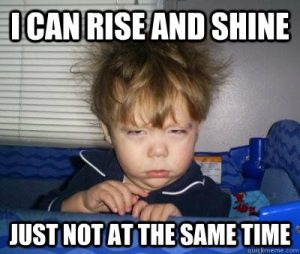 What is the application?
Our application is an alarm clock with a heart rate sensor, that wakes a person up based on reaching a target Heart Rate (HR) Zone for a certain period of time. Our application would be an additional feature for someone already using a device such as a FitBit or an Apple Watch. These devices are already measuring the user's heart rate and our application is the addition of an alarm, which would force the user to get out of bed and raise their heart rate to a level that proves they are up and moving for a designated period of time to ensure that the user won't return to sleep after the alarm is turned off. You can't cheat the system because we got it all covered. Take a look below.
How does it work?
Once you get the alarm, you input some information about yourself like: age, gender, weight, and athletic ability. Two questions will pop up asking you if you are diabetic or have any heart problems, to which you answer yes or no. Then, set the alarm and go to bed.
When you are sleeping, a slow heartbeat with rates 40-50 bpm is common and is considered normal. When you wake up and are resting in bed, the average rate of the heartbeat of an adult is 60-100 bpm if they are calm and not ill. Generally, men have a resting heart rate that's on average 3.5 bpm lower than women. A resting heart rate is the heart pumping the lowest amount of blood that you need because you're not exercising or doing any activity. Once your heart rate reaches somewhere in the middle of the resting heart rate range of 50-100 beats per minute (bpm), based on your age, gender, weight/BMI, and activity level, the sound and vibration of the alarm will stop, but the alarm will not turn off.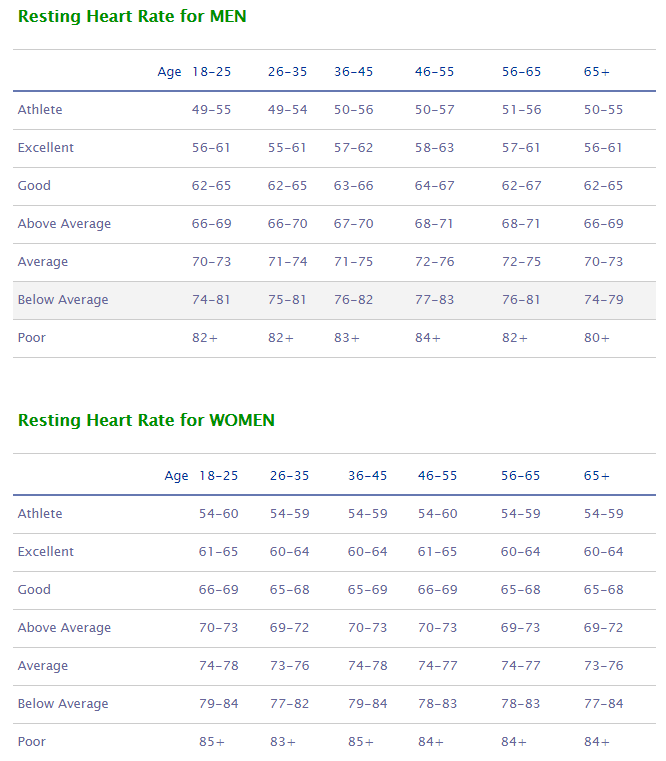 For the alarm to turn off, you will have to reach a certain heart rate, approximately 60% of your maximum heart rate, that is tailored to you.  For a rough estimate, your maximum heart rate = (220 bpm- your age).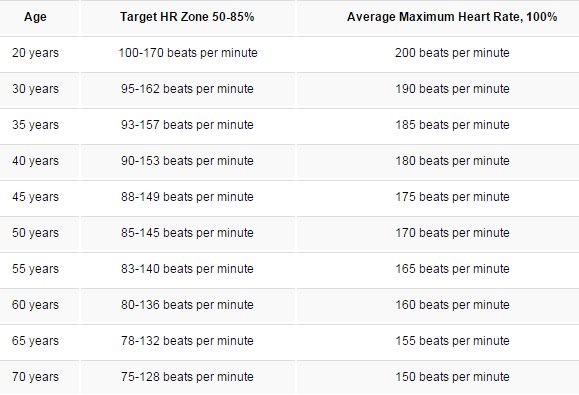 If this heart rate is not reached within two minutes, the alarm will vibrate and sound again and keep going off until you reach your target heart rate. Ways to reach this target heart rate include performing jumping jacks, mountain climbers, or some other form of physical fitness that will raise your heart rate quickly. These activities aren't intense enough to make you feel exhausted if done for a minute or two, but at the same time they aren't like simply stumbling to the bathroom to brush your teeth in a daze while debating going to bed again. We want you awake and ready to start your day in order to be productive! So a few jumping jacks will be perfect to make the alarm stop making noise so that your neighbors won't have to call the police (hopefully).
Why does it need control and what about the application needs controlling?
CV: sound/vibration
MV: heart rate
The alarm is controlled by the user's heart rate.  The controlled variable would be the sound and vibration coming from the watch to wake up the user.  The user changes her heart rate by exercising, therefore manipulating whether or not the alarm sounds.  The manipulated variable is heart rate.  When the alarm goes off, the user's heart rate should be below the resting heart rate set for her.  When she wakes up, her heart rate will rise to the resting heart rate and the alarm will stop sounding, but begin a timer for two minutes.  When her heart rate reaches the determined 60% of maximum heart rate for her, the alarm will turn itself off.  If the heart rate is not reached fast enough, the alarm will sound again until the user gets her heart rate up to the appropriate value.  This is how the manipulated variable, heart rate, determines the output of the controlled variable, sound and/or vibration.  
What could happen to our system?
DV: weight, age, gender, activity level, anxiety, night terrors, battery life of watch
Target HR Zones are based on a percentage of a person's maximum heart rate. The general rule of thumb is to start with 220 bpm and subtract age to get a person's maximum heart rate, but this can vary from person to person. It is a good baseline, but their are many factors that can go into a maximum HR such as: weight, age, gender, activity level, etc.
Weight is a very significant factor in the heart rates. While the resting heart for a normal adult is 60-80 bpm, an athlete in great shape will have a resting heart rate of 40-60 bpm. Your heart rate changes based on the demand you put on your muscles. When the demand is high, the heart will beat harder to deliver extra oxygen to the muscles for metabolism. People who have extra weight in the form of fat usually have an elevated heart rate when they do any physical activity. Even, when at rest, overweight people have a higher heart rate than normal because the heart has to work overtime since the extra weight is restricting the blood flow through the arteries and veins.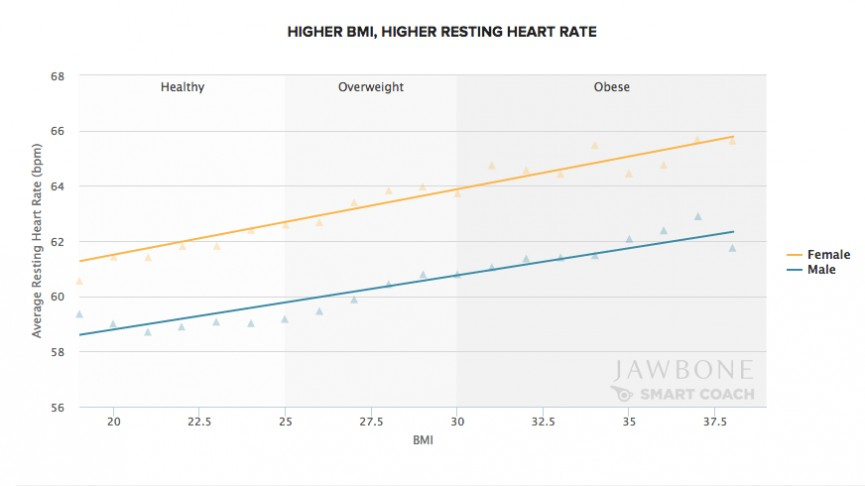 In adults, heart rate is known to be higher in women than men. Gender-related differences may correlate with lower cardiovascular diseases in women and greater longevity of life for them.
Some other disturbance variables may include anxiety and night terrors which could both cause a spike in heart rate without the user getting out of bed. When a person has anxiety or a panic attack, they experience what is known as Heart Palpitation. This is a condition where the force of the heartbeat is considerably elevated, causing a disturbance in the heartbeat rhythm.  
Some health conditions can also act as an external disturbance. One of the main effects of an organic heart disease or a heart failure is a "racing" heart. Heart rates during a heart attack can vary from too slow or fast to palpitations and even skipped beats.
The battery life of the watch could also be considered a disturbance variable because if the watch dies there will be no alarm in the morning.
Even taking into account the research and averages for age, gender, weight, athletic ability, and similar variables, these HR zones are not going to be 100% accurate. Each person is an individual and their personal heart rate zones are going to be unique. Also, an individual's zones may change over time, lowering if they are in better athletic shape and going up if they are living a less healthy lifestyle. These baseline ranges based on averages from data and research are a good starting mark, but a person's resting and moderate exercise HR ranges may be outside of their expected bounds. As use of the device increases over time, a person should have the ability to adjust their limits to personalize the alarm to better suit the individual.
Works Cited
https://www.wareable.com/health-and-wellbeing/gender-fitness-sleep-weight-affect-resting-heart-rate
http://www.heart.org/HEARTORG/HealthyLiving/PhysicalActivity/FitnessBasics/Target-Heart-Rates_UCM_434341_Article.jsp#.WLcwJU0rJpg
http://www.huffingtonpost.com/rosie-osmun/the-role-of-alarm-clocks-in-getting-better-sleep_b_9676870.html
http://www.dailymail.co.uk/sciencetech/article-3042230/Sleeping-habits-world-revealed-wakes-grumpy-China-best-quality-shut-eye-South-Africa-wakes-earliest.html
http://www.topendsports.com/testing/heart-rate-resting-chart.htm
https://www.cdc.gov/physicalactivity/basics/measuring/heartrate.htm
https://memesuper.com/categories/view/cf94c7867dfdbb343126123eae69119091b7300c/wake-up-memes.html
https://media.makeameme.org/created/jumping-jacks-are-owl0fe.jpg
http://flab2fitness.net/wp-content/uploads/2016/05/exercise-some-motivation-required.gif
https://s-media-cache-ak0.pinimg.com/736x/ab/63/5c/ab635cc003d86146f0437eae401e5a31.jpg
https://www.pinterest.com/pin/189010515587563114/