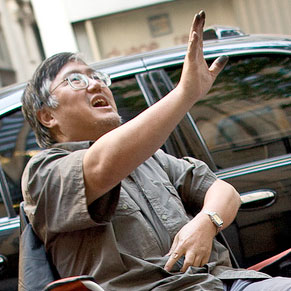 We are working on changing the look, feel, and organization of the ITS web site in the months ahead and have assembled a number of folks from across our department to serve on an ITS web working group. Our main focus over the last few weeks has been to get some web usability testing ready. Earlier this week, Lori and Amy tested the usability script on me and we recorded that session as well as my screen movements using ScreenFlow. At this morning's ITS web working group meeting we watched that video of Amy and me and even though my recording was a just test of the script, I think the group saw the power of doing these usability tests.
The thing I like most about these tests is that they remove all emotion from the discussion. It's one thing for me to suggest how I think people use our site, but it's much more credible to watch how a number of people interact with our site. It takes the guess work (and the determination we all have to be right) out of the equation.
Long live usability testing.