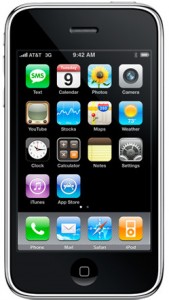 I grabbed my wife's iPod Touch and searched for a WordPress app and found one. I thought it made sense to post my findings using the app, so here I am in Talbots while Mb shops. Here's what I found:
Setup was easy once I properly configured my WordPress site to use the XML-RPC publishing protocol.
I can manage a number of WordPress sites from the app.
I can assign posts to a category, but cannot create new categories from the app. I can also assign tags to posts.
I can designate my post's publishing status (e.g., published, draft, pending review).
Writing is simple and very basic, though I would like to see some basic HTML editing like lists and bold. Also, the ability to add pics from the iPhone/Touch would be handy. Maybe I'm asking for a bit much with the latter.
If the name of a WordPress site changes it will not propogate down to the app.
I like the app, but I just realized that Mb shopped the entire time while I played the role of the husband who ostracized himself from the entire shopping experience. Not sure that's what I was going for.