From July 30 to August 16 Lafayette Students visited various cities in China and Korea as part of an interim course to study political, cultural, migratory, and historical interconnections in Northeast Asia. Luckily, the teachers for the course allowed me to tag along.
These photos are from the bridge that connects Dandong, China to Sinuiju, DPRK (Democratic People's Republic of Korea). One of the bridges carries freight and passengers between the two countries, and the other has been left damaged as a reminder of the American bombing campaigns of the war known as the "Korean War" (1950-53) in the United States.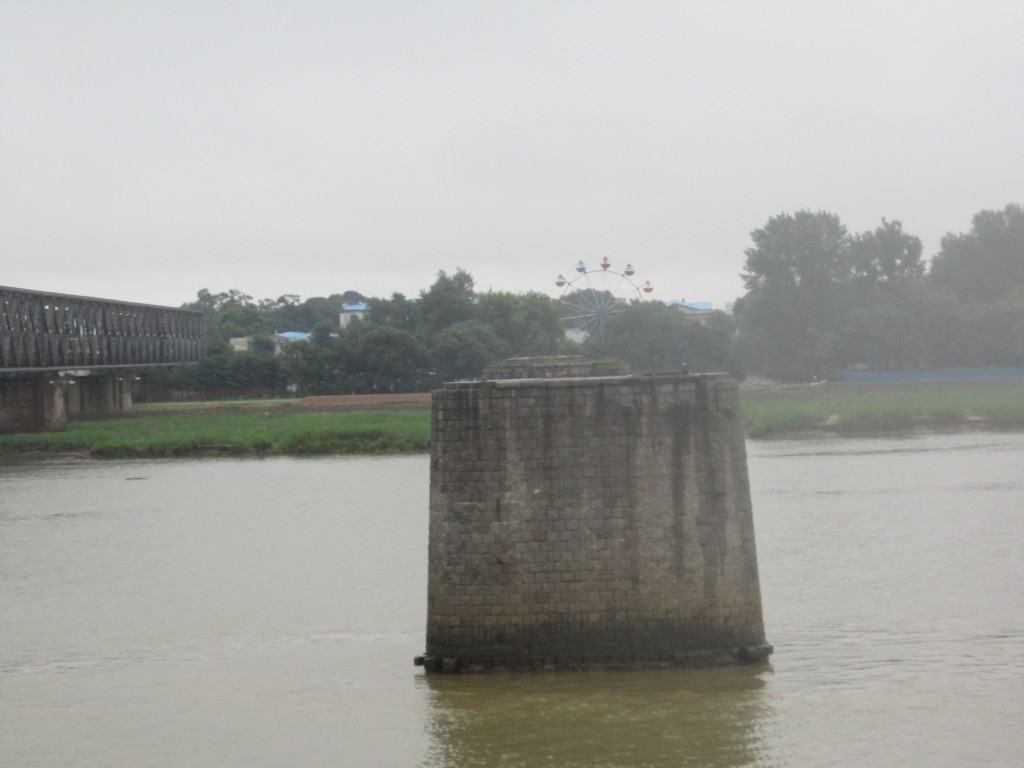 The Ferris Wheel is on the DPRK side of the river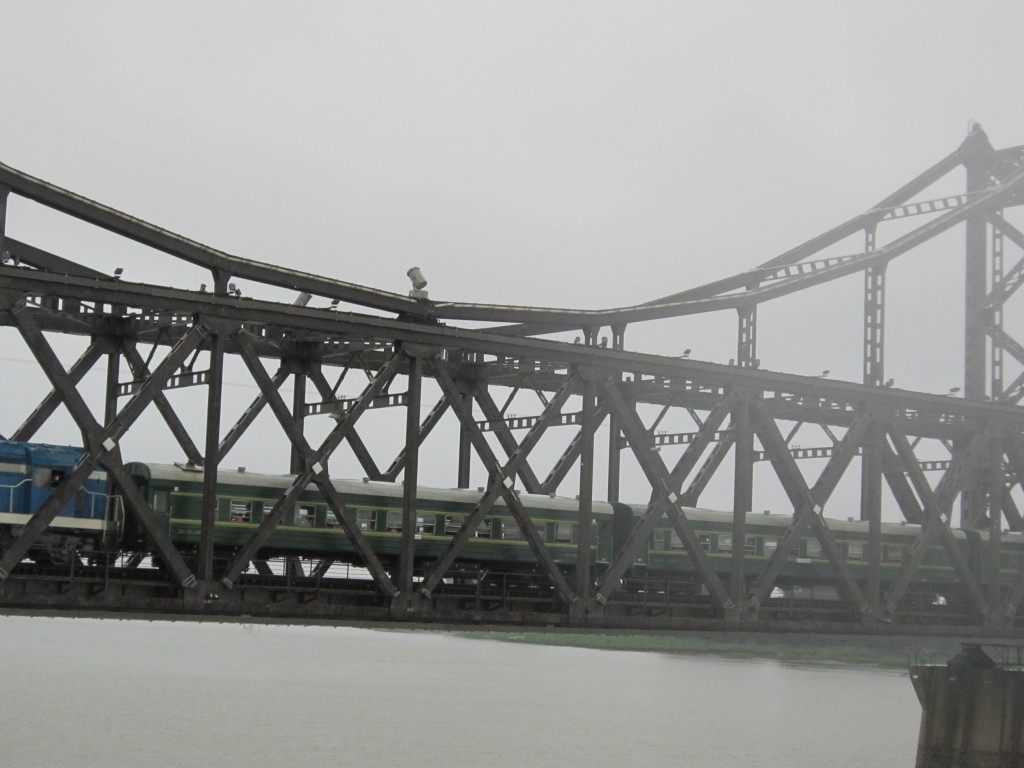 Train bound for China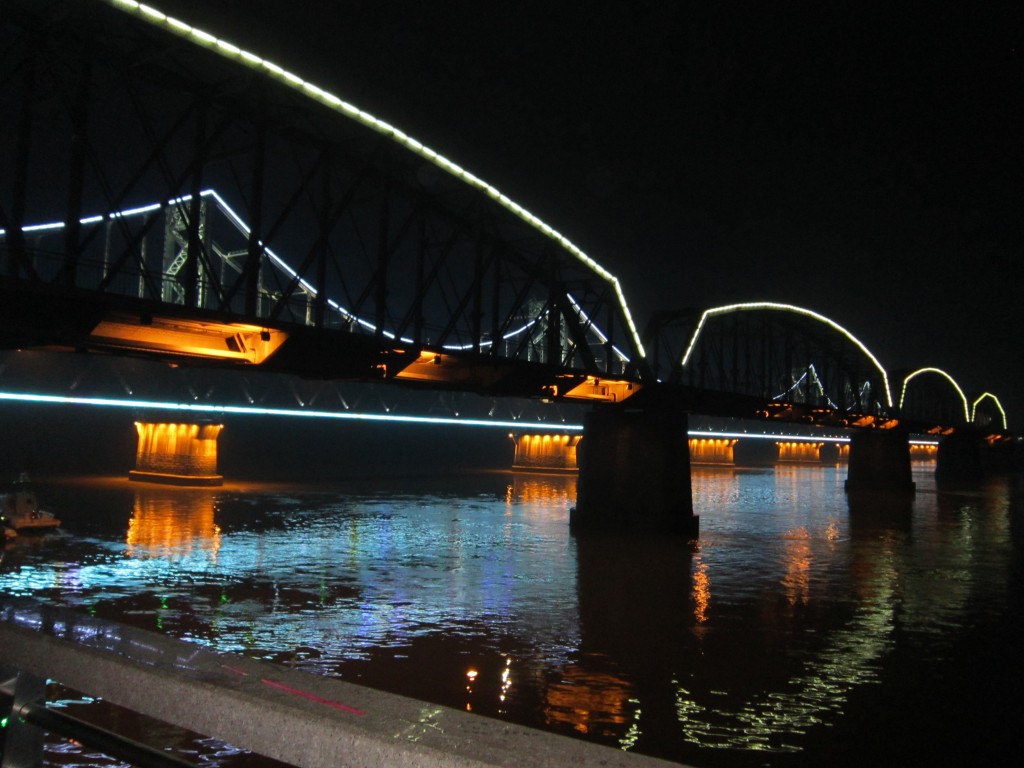 The two bridges at night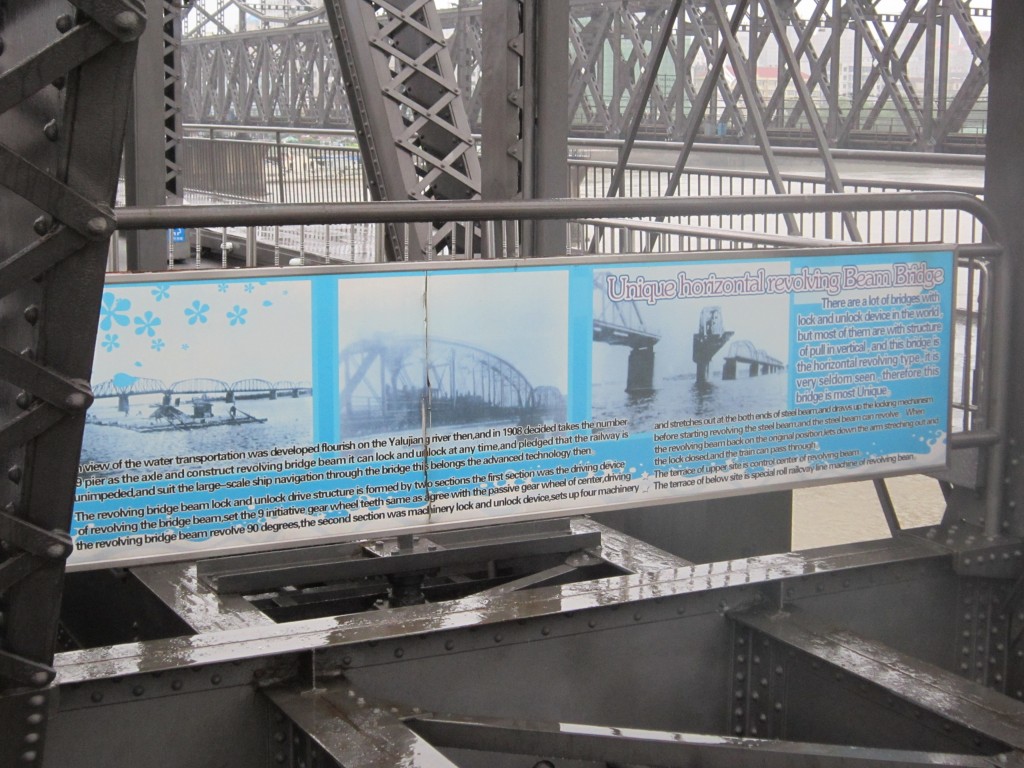 The un-reconstructed bridge was built by the Japanese after the "protectorate" was established in 1905.  This bridge was the subject of many a Japanese publicity photo advertising the modernity of the colonial regime.  This signboard explains this bridge as an "engineering marvel" because of the horizontal revolving beam that allowed a section of the bridge to become perpendicular to the rest of the bridge to allow the passage of tall ships. According to this sign, the bridge was built in 1908.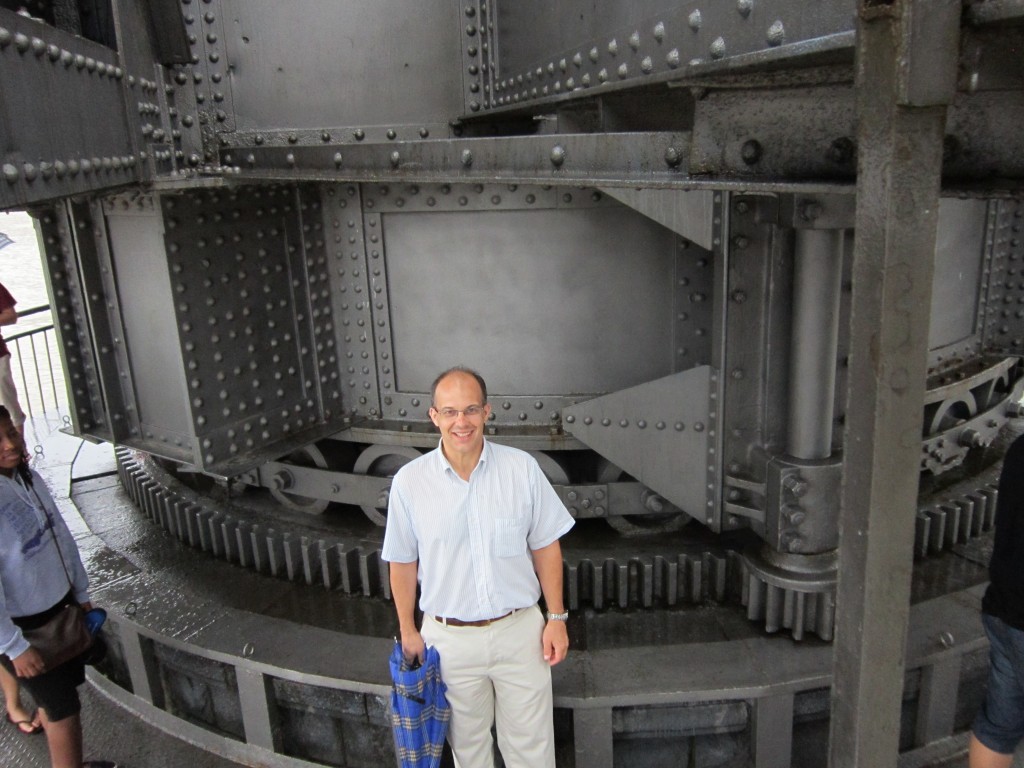 The gear works of the Dandong-Sinuiju Bridge have been turned into a mini-museum, which seems to be an unwitting tribute to Japanese colonial engineering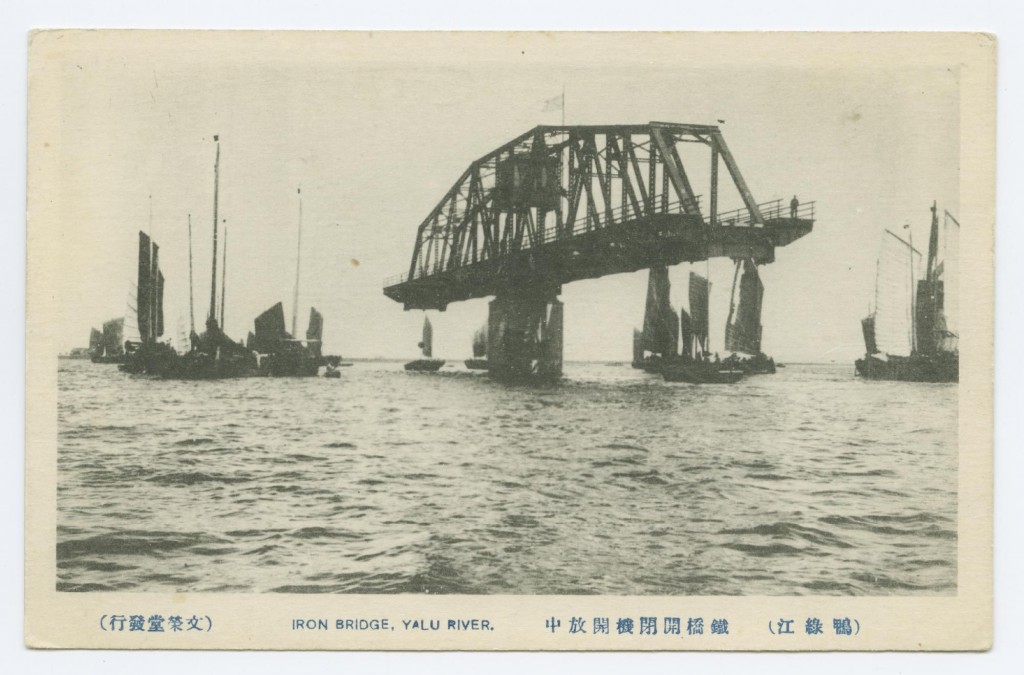 Japanese postcard of the Dandong-Sinuiju bridge ca. 1920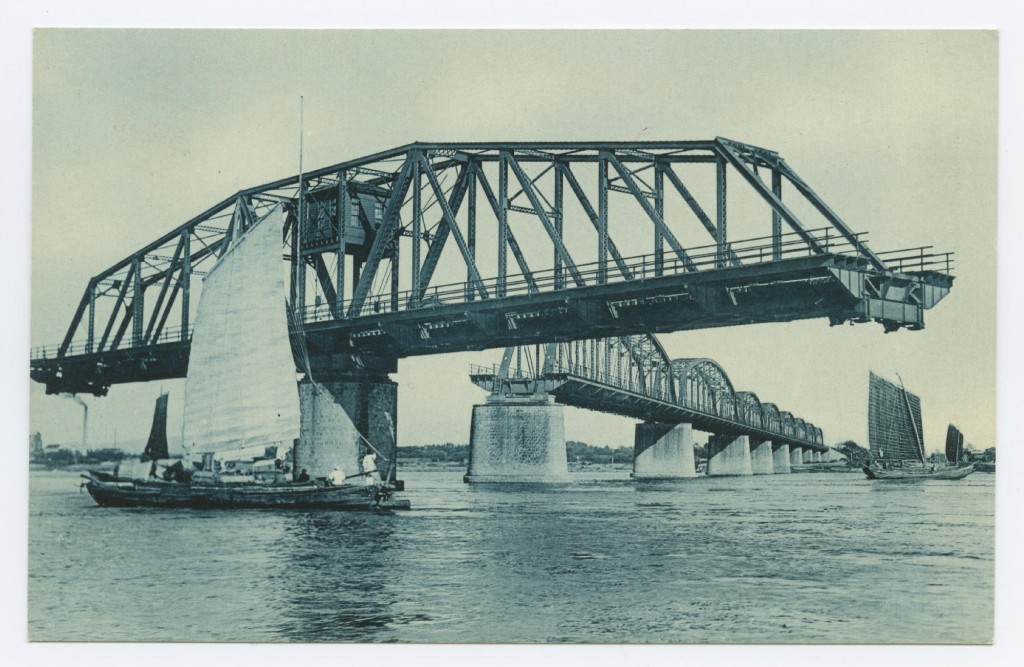 Another Japanese postcard of the "swing bridge" over the Yalu. ca. 1930