Last July, 2010, in Tokyo for research at the archives of the former Ministry of Posts and Telecommunications, now called "Tei-park," National Diet Library, and the used book stores of Jinbocho to hunt for postcards from imperial Japan.  It was a very productive two weeks. And a great time to catch up with friends and colleagues.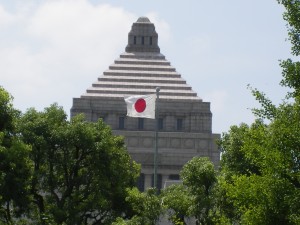 Japanese Parliament (aka Diet)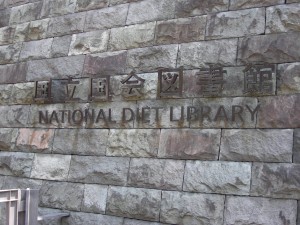 Best part of Parliament, at least for me.
A functional building, that Diet Library.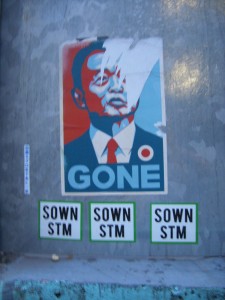 An interesting way to say good-bye to PM Aso.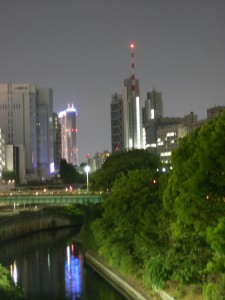 View from Hejiribashi, between Ochanomizu station and my hotel room nearby.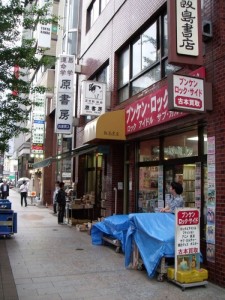 Typical Jinbocho scene. Old Book Town.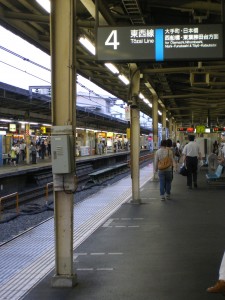 Taking the train south to visit and old friend near Kamakura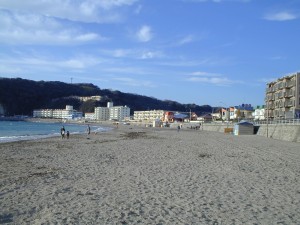 Zushi beach near Kamakura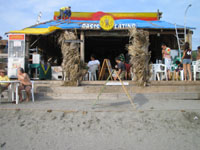 Typical Zushi Beach house.
Standing bar/restaurant near Nakano Station, Tokyo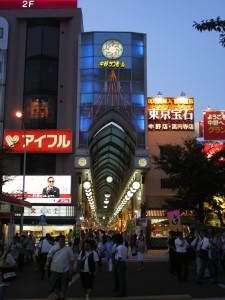 Nakano Station, Tokyo shopping and entertainment, early evening