Sponsored by: The Lafayette College Departments of Foreign Languages & Literatures,  Film & Media Studies
When: Wednesdays: September 14– October 12, 2011 at 7 PM
………….Thursday: October, 20, 2011
.Where: Oechsle Hall 224 with the exception of L'Illusioniste (September 14) which will be held on the Quad–weather permitting
………………………….Free admission
FEATURE FILMS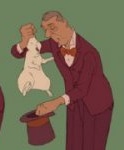 L'ILLUSIONISTE
Wednesday, September 14 on the quad
8 PM
Sylvain Chomet
Sylvain Chomet's delightful follow-up to 2003's The Triplets of Belleville is another exquisitely animated film, one based on an unproduced script by the French comic genius Jacques Tati (which was given to Chomet by Tati's own daughter). The Illusionist is set in the early 1960s, the time when Tati wrote the screenplay after his huge success with Mon Oncle (1958). As an homage to the source material, Chomet's title character is the spitting image of Tati. This middle-aged, slightly stoop-shouldered magician is upstaged by his rabbit during performances in Paris; at his shows his London, the Illusionist can't begin to compete with a wildly popular proto-Beatles band. But he finds far more appreciative audiences in small pubs in Scotland—and makes a devoted teenage friend, Alice, a poor cleaning girl who follows him to Edinburgh. The two form a touching father-daughter bond, with the Illusionist determined to secretly provide Alice with the nice clothes she so admires—finery that isn't procured through magic, but through a series of funny odd jobs that the conjurer takes. Though neither the magician nor his young charge speak each other's language, The Illusionist, like Tati's work, beautifully shows the ways people understand each other non verbally.
Best Animated Feature – César Awards (2011)
Best Animated Film – New York Film Critics Circle (2010)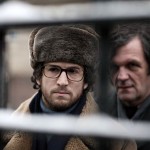 L'AFFAIRE FAREWELL
Wednesday, September 21 in Oechsle Hall, 224
2011/ 112 min
An adoptation from Sergey Kostine's Bonjour Farewell. Christian Carion's nail-biting espionage drama is based on little-known true events from the early 1980s that helped bring down the Soviet Union. In a neat bit of casting, the two leads of Farewell are played by prominent European filmmakers. Emir Kusturica (the Serbian director of 1995's Underground) is Sergei Grigoriev, a KGB colonel who has become completely disillusioned with Communism under Brezhnev; he leaks highly classified documents to a French spy, Pierre (Guillaume Canet, an actordirector best known for helming 2006's Tell No One). This top-secret information makes it way to the head of French intelligence, the CIA, and President Reagan. Beyond the Cold War international intrigue, Farewell is also a compelling study of the domestic lives of secret agents. Sergei, based on the real-life Vladimir Vetrov, constantly clashes with his teenage son, Igor, who's obsessed with Queen and the music of other forbidden "decadent" Western pop artists. Igor has no clue that his father hates Brezhnev as much as he does—or that Sergei is undertaking his traitorous activities in the hopes that his son will have a better life.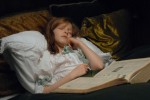 LA BELLE ENDORMIE
Sleeping Beauty
Wednesday, September 28 in Oechsle Hall, 224
Catherine Breillat (France)
2008 / 82 min.

As she did in 2009's Bluebeard, Catherine Breillat—cinema's most consistently intelligent investigator of female sexuality—has provocatively deconstructed another classic children's tale by Charles Perrault, upending conventional ideas about sex and gender. An infant girl is cursed to die at a tender age by a wicked witch; three good fairies recast the spell so that our heroine, Anastasia, will sleep for 100 years when she turns six, waking up as a beautiful teenager. In her prolonged slumber, the stalwart child declares her hatred for "the world of little girls" and their fondness for princess-y things, much preferring to get lost in her dictionary and the universe of new words. Her vivid dreamscape also includes adventures in a remote forest, where she is taken in by a widow and her teenage son, Peter; after further encounters with dwarves and albino monarchs, Anastasia finds a kindred spirit in a Gypsy girl. At last waking up from her century-long sleep, 16-year-old Anastasia discovers carnal pleasures with both a man and a woman—as well as crushing heartbreak.
LA FRANCE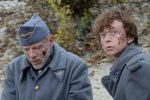 Wednesday, October 5 in Kirby Hall Auditorium
2007/ 102min.

 Serge Bozon's singular, extraordinary La France, co written with Axelle Ropert, is a drama about the horrors, loneliness, and camaraderie of World War I that intermittently (four times, to be specific) blooms into a delirious musical. Liberty, equality, fraternity: Gaul's motto is dissected throughout Bozon's movie, which laments the folly of nationalism. Joining the simple, straightforward title of the film are the songs themselves: "England," "Italy," "Germany" and "Poland," all of which begin with the line "I, the blind girl…," sung by weary soldiers who come to life with their handcrafted string instruments, made from cans and other everyday detritus. Sylvie Testud plays Camille, a soldier's wife who goes in search of her husband, posing as a man to join ten combatants led by Pascal Greggory. Testud has repeatedly proven herself to be one of the greatest actresses working today; in La France, that skill is evident in the look of pure enchantment on Camille's face the first time her comrades break into anachronistic song—creamy, harmonious nuggets that sound like Beach Boys' singles or other pop hits from the mid-1960s. Fittingly, Bozon ends his one-of-a-kind war story with a scene that takes us to another world.
Prix Jean Vigo (2007)
COPIE CONFORME / CERTIFIED COPY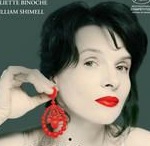 Wednesday, October 12 in Oechsle Hall, 224
2006 / 90 min.

Iranian master Abbas Kiarostami works in the West for the first time in this intriguing Tuscany-set story about love and (mis)communication. Playing with the question of what is fake versus what is authentic, Certified Copy opens with an English writer, James Miller, in Italy to promote the translation of his book, arguing that copies are just as good as "the real thing." The following day, Miller joins an unnamed woman on a car trip to the small town of Lucignano, setting the stage for one of Kiarostami's trademarks: serious disquisitions inside an automobile. After a café owner mistakenly assumes the two are a married couple, Kiarostami's film magically shifts, as Miller and the woman begin to act as though they are spouses in the midst of a marital crisis. Watching the two bicker and reconcile, we constantly wonder what the real nature of their relationship is: Are they really strangers? Are they trying to woo each other? In the process of figuring out the true connection of the couple onscreen, we may be left pondering what's real and fake in our own relationships.
Best Actress, Juliette Binoche – Cannes Film Festival (2010)
UN HOMME QUI CRIE / A SCREAMING MAN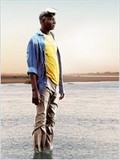 Thursday, October 2o in Oechsle Hall, 224
2006 / 92 min.
http://sites.lafayette.edu/tourneesfilmfest/files/2011/08/unhommequicrie.jpg
Working on a scale both intimate (a father's wounded ego) and epic (a nation torn apart by civil war), writer-director Mahamat-Saleh Haroun creates a remarkable portrait of present-day Chad. Adam, a 55-year-old former swimming champion, takes great pride in his work as the pool attendant at a luxury hotel in N'Djamena, the nation's capital. Adam is assisted in his job by his son, Abdel; their friendly competitiveness is highlighted in the film's opening scene, as the two men see who can stay underwater the longest. At home with his wife, with whom he is still blissfully in love, Adam pays little attention to the news reports of insurgent attacks on the Chadian army. But the father's life is upended when his boss tells him that his son will be replacing him as the sole pool attendant. Reeling from this blow to his self-worth, Adam makes a treacherous decision, agreeing to the local district chief's demand that he offer Abdel instead of cash as his mandatory contribution to the war effort. Adam gets his cherished job back, but the joy it provides is no match for the guilt and torment he now must endure.
DIRECTOR: Mahamat-Saleh Haroun
Jury Prize – Cannes Film Festival (2010).
Best French-Language Film Outside of France – Lumière Awards (2011)
Support for the Tournées Festival is provided by The French Ministry of Foreign and European Affairs / The Centre National de la Cinématographie /The Florence Gould Foundation / The Grand Marnier Foundation / highbrow entertainment. www.facecouncil.org
Local media sponsor: WDIY
A special thanks to the City of Easton the outdoor screen.