I joined the faculty at Lafayette College in 1997 and have now attained the rank of Professor. Before this latest gig, I did postdocs at Stanford with Richard Scheller, SUNY at Buffalo with Linda Hall, and UC Berkeley with Mark Tanouye. I received my PhD in 1988 from Carnegie Mellon University and worked with Janis O'Donnell on the role of GTP cyclohydrolase (Punch) in development .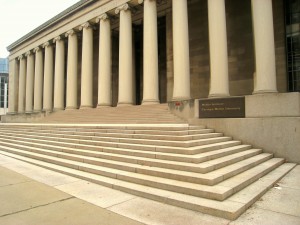 At Lafayette I was involved in designing and implementing the BS neuroscience major and served as program chair for 6 years. I am currently program chair for the Aging Studies minor program. A hallmark of the program is that every aging studies course has a community based component. I teach a multidisciplinary intro to neuroscience course, advanced neuroscience, neurobiology, a first year seminar on fear, aging and age-related disease, and art, neuroscience, and consciousness. More details about my classes here.
For most of my career I have worked on Drosophila models of neurological disorders, in particular an epilepsy model called bang-sensitive mutants. I have recently developed two new projects using computational modeling of neural and cellular networks. More information is available here
I have worked with many, many students as a research mentor. Check out some stats here.
I have published in a wide range of journals and been involved in some great professional organizations. I am a long standing member of Faculty for Undergraduate Neuroscience and have served on the executive committee and held the offices of Secretary and President. I am on the editorial board of the Journal of Undergraduate Neuroscience Education (JUNE) You can check out a recent CV here
.