---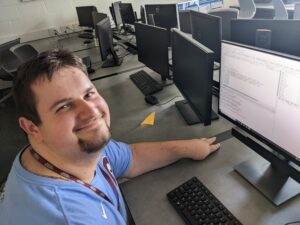 John Rybnik, CEE '23 (Researcher, Summer and Fall 2022) | John hails from Upper Darby, PA and is headed into his senior year. As a Clare Booth Luce Ally Scholar, John has been researching the impacts of impervious surfaces and development on streamflow, with responses quantified as hydrologic signatures. In his spare time, John enjoys playing video games and basketball.
---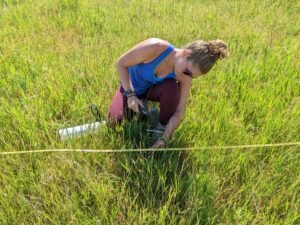 Haley Pursel, CEE '23 (Researcher, Summer 2022) | Haley is a Quakertown, PA native finishing up her final year at Lafayette. As a Clare Booth Luce Scholar, Haley has been investigating how form and function may be related for beaver dam analogues, a unique stream restoration structure being used at our field site in Lander, Wyoming. In summer 2022, Haley spent many days at our field site surveying, downloading data from sensors, and learning to use a new tool for photogrammetry in the stream. Haley also plays on Lafayette's soccer team, and in her spare time, enjoys befriending all of the dogs.
---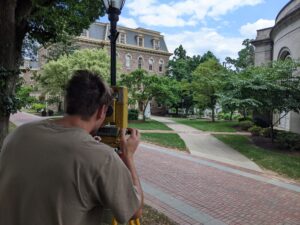 Nicco Jacimovic, CEE '23 (Researcher, Summer and Fall 2022) | Nicco comes to Lafayette from San Francisco and is going into his junior year at Lafayette. As an EXCEL Scholar, Nicco has been investigating how stream restoration structures may alter evapotranspiration (ie., the loss of water from the land surface to the atmosphere). Nicco has enjoyed learning to write R code, and spent 10 days surveying at our field site in summer 2022. Nicco 
---
Interested in Joining the Lab?
Students interested in pursuing research projects are always welcome to contact me at my email address to learn more about ongoing work in the lab.
I recognize that each student may have different interests, and therefore work with you to identify the types of experiences you hope to gain and the tools and expertise you'd like to build.  Research projects may involve:
Learning to code
Working with geospatial software
Outdoor field work
Synthesizing information across multiple research articles or publicly available databases
Be in touch if you are interested to learn more!