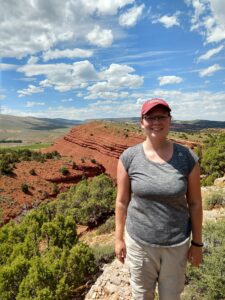 Hello – I'm Christa Kelleher, an Assistant Professor at Lafayette College in the Department of Civil and Environmental Engineering (CEE).
I began my academic career at Lafayette, graduating with a B.S. from the CEE department. I completed my M.S. and Ph.D. at The Pennsylvania State University in the Department of Civil Engineering under the supervision of Thorsten Wagener. After finishing my degree at Penn State, I spent time as a Postdoctoral Scholar in the McGlynn Lab at Duke University. From there, I moved to Syracuse, where I spent five years as an Assistant Professor, before returning to Lafayette in January 2022.
My expertise is in hydrology and hydrology education. I am especially interested in the relationship between form (the way a river or watershed "looks") and function (the way a river or watershed "responds"). More and more, my work is focusing in human impacted areas, particularly urbanized or urbanizing watersheds.