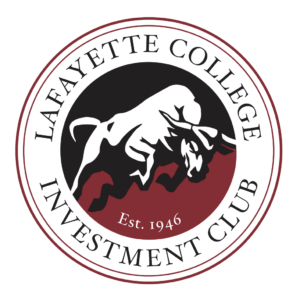 The Lafayette College Investment Club, in an effort to adopt modern investing standards, has voted to approve an Environmental, Social, and Corporate Governance (ESG) commitment for the portfolio moving forward. As the nation's oldest student-run investment club, we believe we have a responsibility to support and adopt sustainability, morality, and justice in our portfolio and beyond.
Since 1946, with a principal investment of $3,000, the Club has grown in value to over $1,000,000 this year. The Club believes that with its substantial capital position, and the rapidly growing opportunities to invest in ESG friendly companies, there is no justification for sacrificing morally just practices for profits.
The Club views ESG investing as a holistic approach in evaluating how companies go about their operations:
– Environmentally, suitable companies will be those who have efforts in place to address issues related to today's climate crisis. Additionally, these companies are rated on their ability to avoid depleting the already diminishing raw materials in the world; creating operations that provide sustainability long-term. While many may treat ESG as being synonymous with sustainable investing, the definition is actually much broader.
– Socially, ESG analysis focuses on how companies foster diversity in the workplace, relying heavily on inclusivity in the recruiting process. Also, focusing on the rights of workers throughout the entire supply chain, and even providing ample consumer protection at the final stages.
– Corporate Governance looks inward upon the company's structure. Is there an ample balance between the power of the CEO and Board of Directors? Are employees receiving equitable rates of compensation in comparison to their executives? These are the values and questions the Club will refer to in every investment decision moving forward.
In order to provide the Club with quantitative measures to track its progression in meeting these goals, we will refer primarily to MSCI ratings. MSCI is a public company that provides investors with published analysis on other companies' ability to meet ESG standards. Ultimately, companies are rated on a CCC to
AAA scale.
We are excited for this new phase in the Club's history and look forward to updating you all on our progress
in the near future!
Sincerely,
The Members of The Lafayette College Investment Club