REUSING WASTE LAND
    The U.S. EPA has been promoting the reuse of potentially contaminated landfills for solar PV energy generation through the RE-Powering America's Land Initiative. The EPA has listed several benefits of adapting this initiative such as:
 Provide financially viable reuse for sites that have major cleanup costs or low real estate demand;
 Can be developed in place of limited open space, preserving the land as a carbon sink and/or for other ecosystem services;
Can improve job growth in such areas.
Germany's Hanwha Q CELLS has in fact completed the first utility-scale solar project constructed on an active Environmental Protection Agency (EPA) Superfund site. It is located on 43 acres of the Reilly Tar & Chemical Superfund site in Indianapolis, Indiana. This 10.86 MWdc Maywood Solar Farm was completed under the 2012 Indianapolis Power & Light (IPL) feed-in tariff. [1]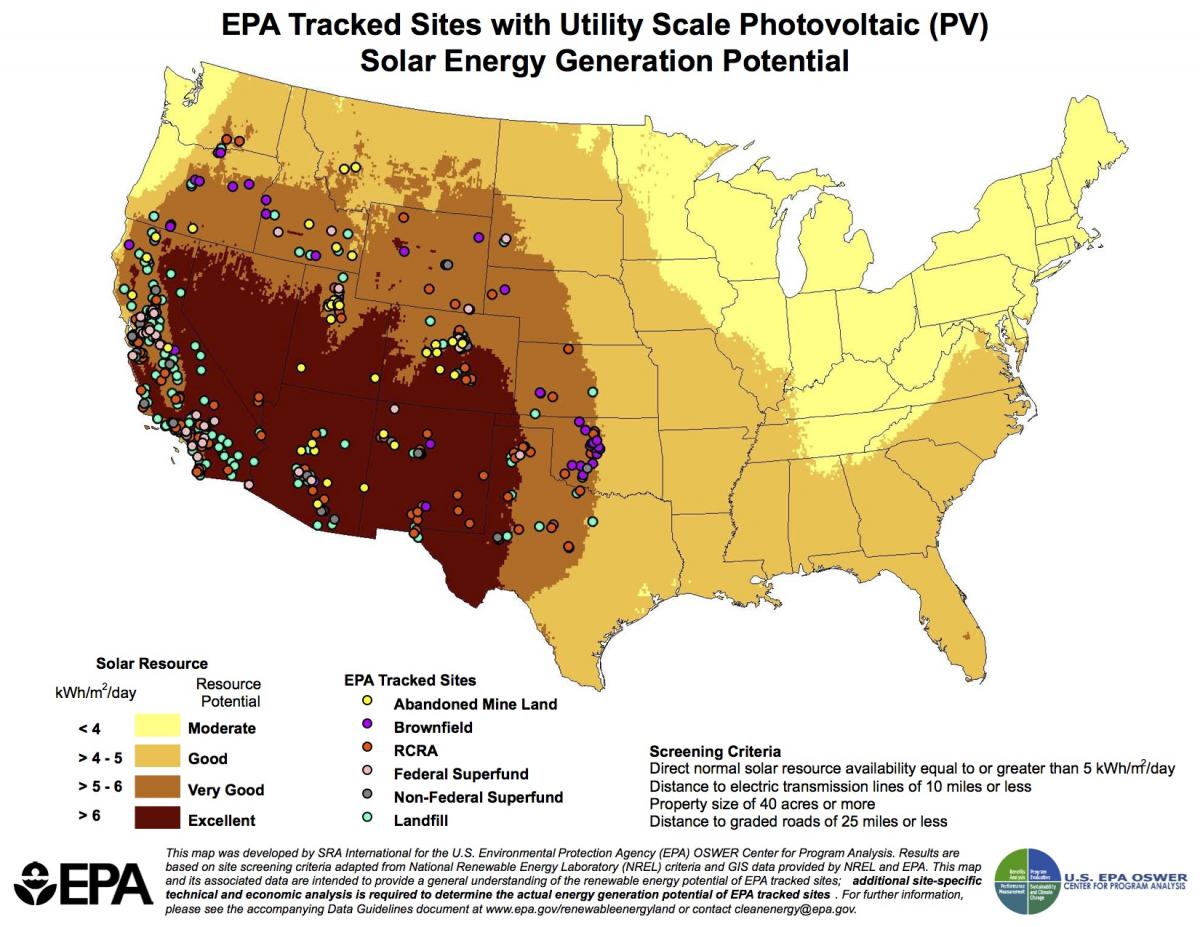 LAST DAYS OF CREDIT
    U.S. President Barack Obama revealed in his budget for fiscal year 2015 on 3 March, 2014 that the Investment Tax Credit (ITC) will stop by the end of 2016. As a result, in terms of incentives, solar investors will be left only with the much-less-lucrative production tax credit. According to GlobalData.com, the ITC accounted for almost 89.1% of installations in North and South America in 2013, so without a doubt, this announcement will have important consequences moving forward. Energy analysts claim that that this announcement could spur a solar rush to claim tax credits before December 31, 2016 in the States. [2]
THE SILICON MARKET
    An important consideration for solar PV is the silicon production market as silicon is an integral raw material used in the panel production process. According to researchers from Bloomberg New Energy Finance, the global sale of polysilicon will rise by more than 15% in 2014 to reach $6 billion worldwide, primarily fueled by the booming demand for solar PV in China and Japan. According to IHS solar analyst, Stefan de Haan, the utilization rates (defined as the billing efficiency of individual firms) at polysilicon factories will be at their highest for two years. The projected increase in silicon production, if realized, would see the market eclipsing previous highs of three years ago which had occurred due to a price war in 2011.
"Japan has a fantastic subsidy that is fueling a domestic boom, and there is significant demand and government support for new projects in China. The entire poly-silicon industry will benefit from these booms." – BNEF lead solar analyst Jenny Chase.
A NEW TECHNOLOGY 
     Traditionally, most U.S. solar PV manufacturers have produced inverters with a system ground such that the positive or negative conductor from the module was connected to ground insider the inverter. However, recently, a new NEC (National Electrical Code)-compliant family of microinverters which incorporate an 'integrated ground' have been developed by Enphase energy, an U.S. based manufacturer of micro-inverters and monitoring equipment for pv modules. The new microinverters don't need any Grounding Electrode Conductors (GEC) as the module physically seperates the DC circuit within the microinverter from the ground. This technology is expected to simplify installation and enhance the safety of the connections. The figure below shows an example of the Emphase micro-inverter. [3]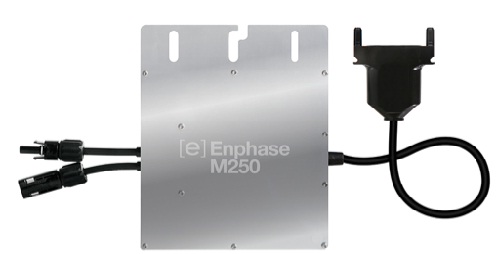 Political Tension

The global market for PV creates political tension. The Coalition for American Solar Manufacturing accused Chinese manufacturers of flooding U.S. solar markets with inexpensive solar panels.  The problem that arose was that solar panels produced by American and EU manufacturers could not compete even when they were being heavily subsidized.
Primary author: Apratim Mukherjee
Editor: Benjamin DeForest