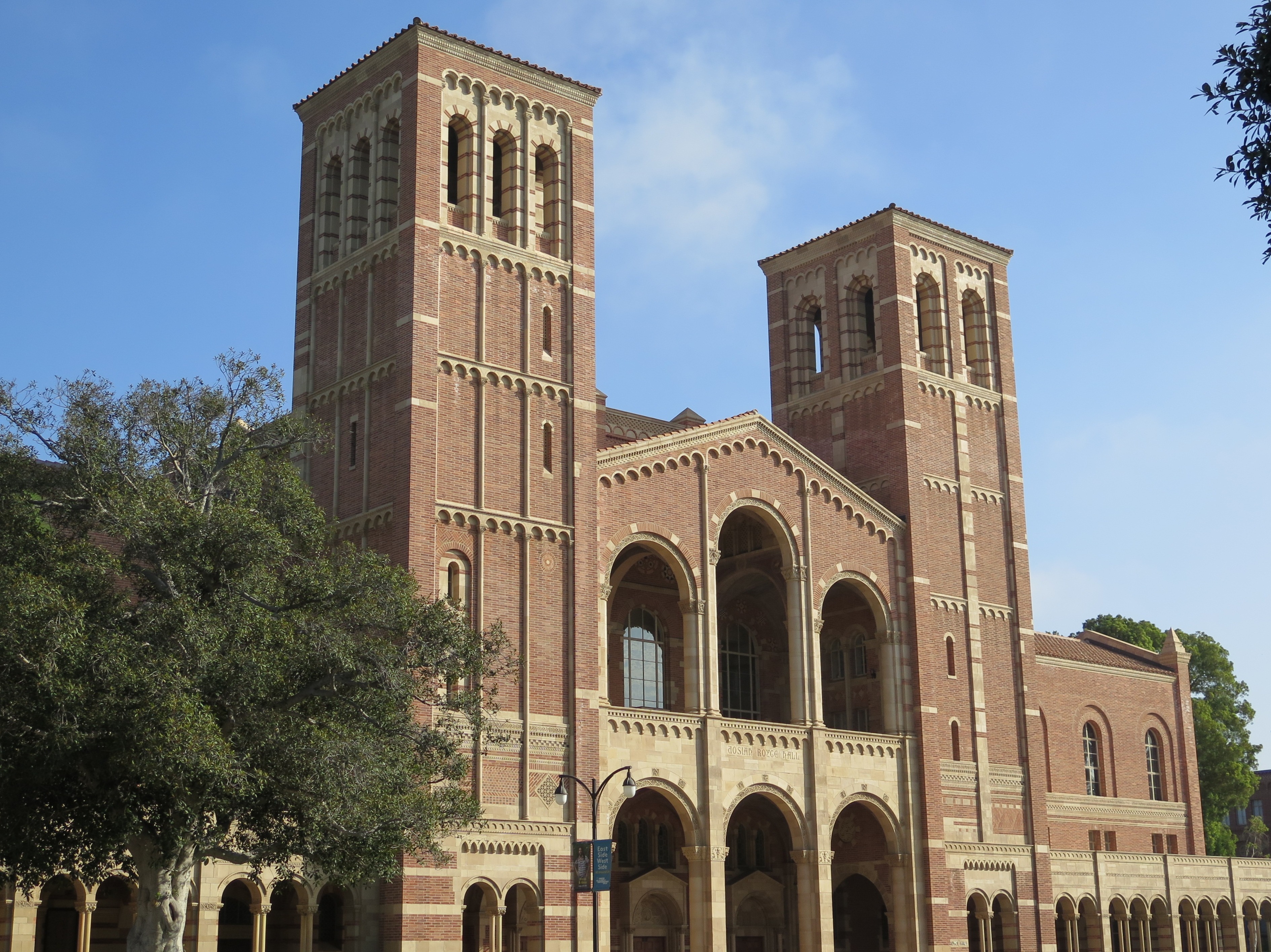 Three-day workshop at beautiful Royce Hall, UCLA.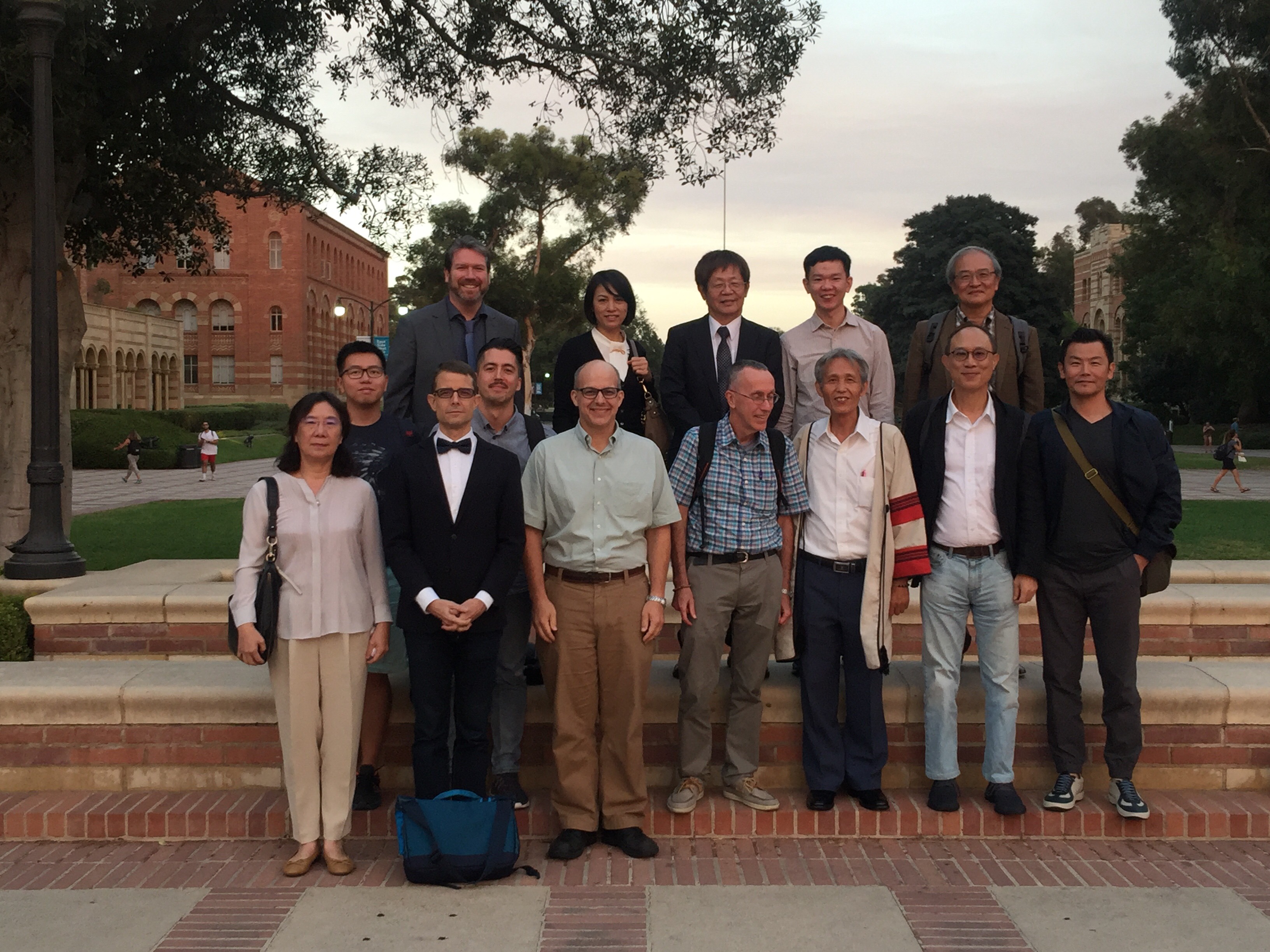 Front row: Kieu-fen Chiu, Darryl Sterk, Paul Barclay, Bob Tierney, Dakis Pawan, Wan Jen, Leo Ching. Middle Row: Jiajun Liang, Toulouse-Antonin Roy. Back Row: Michael Berry, Bakan Pawan, Deng Shian-yang, Wu Chien-heng, Ping-hui Liao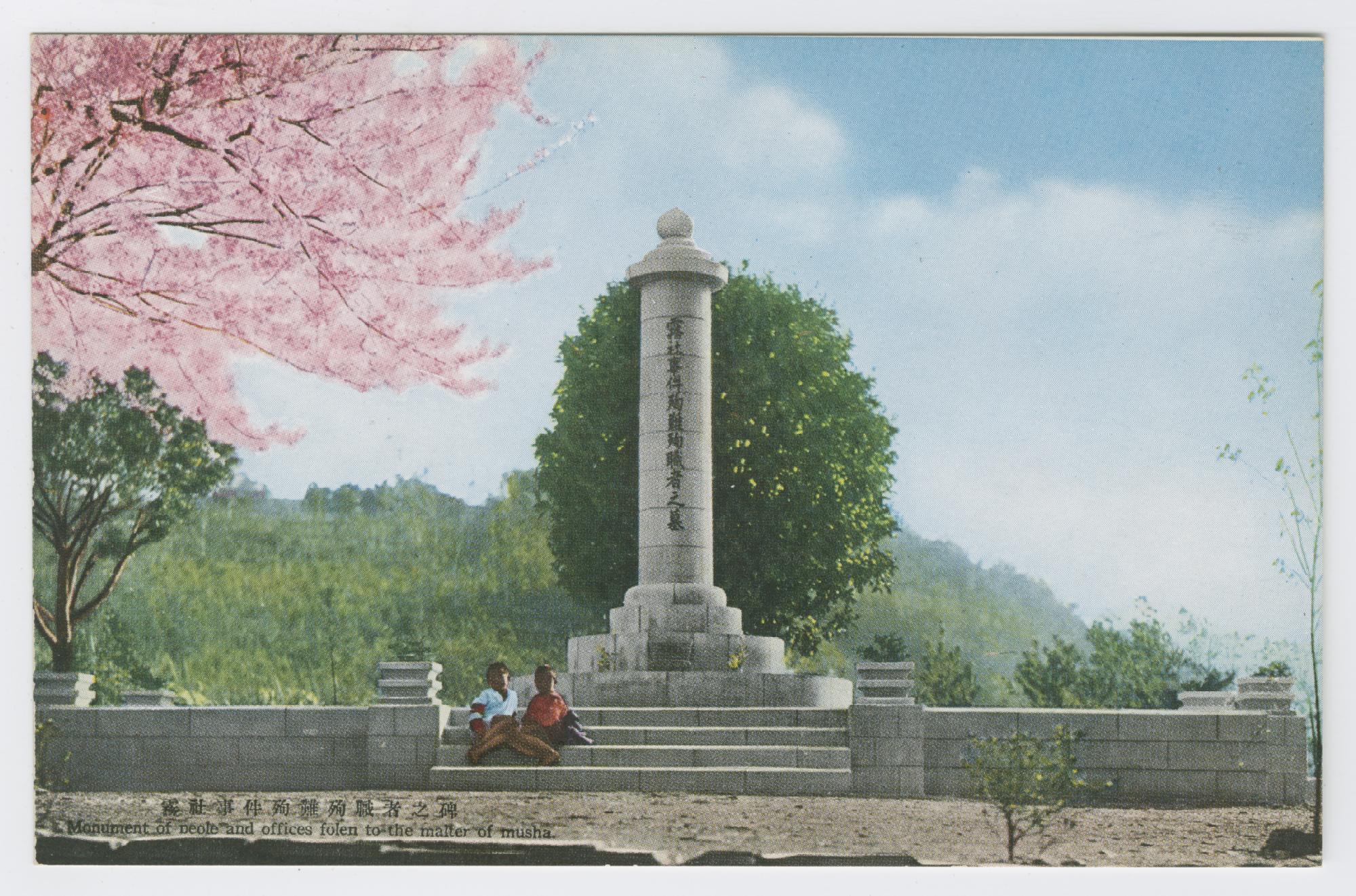 1930s postcard of the Japanese memorial to the fallen from the Musha Incident.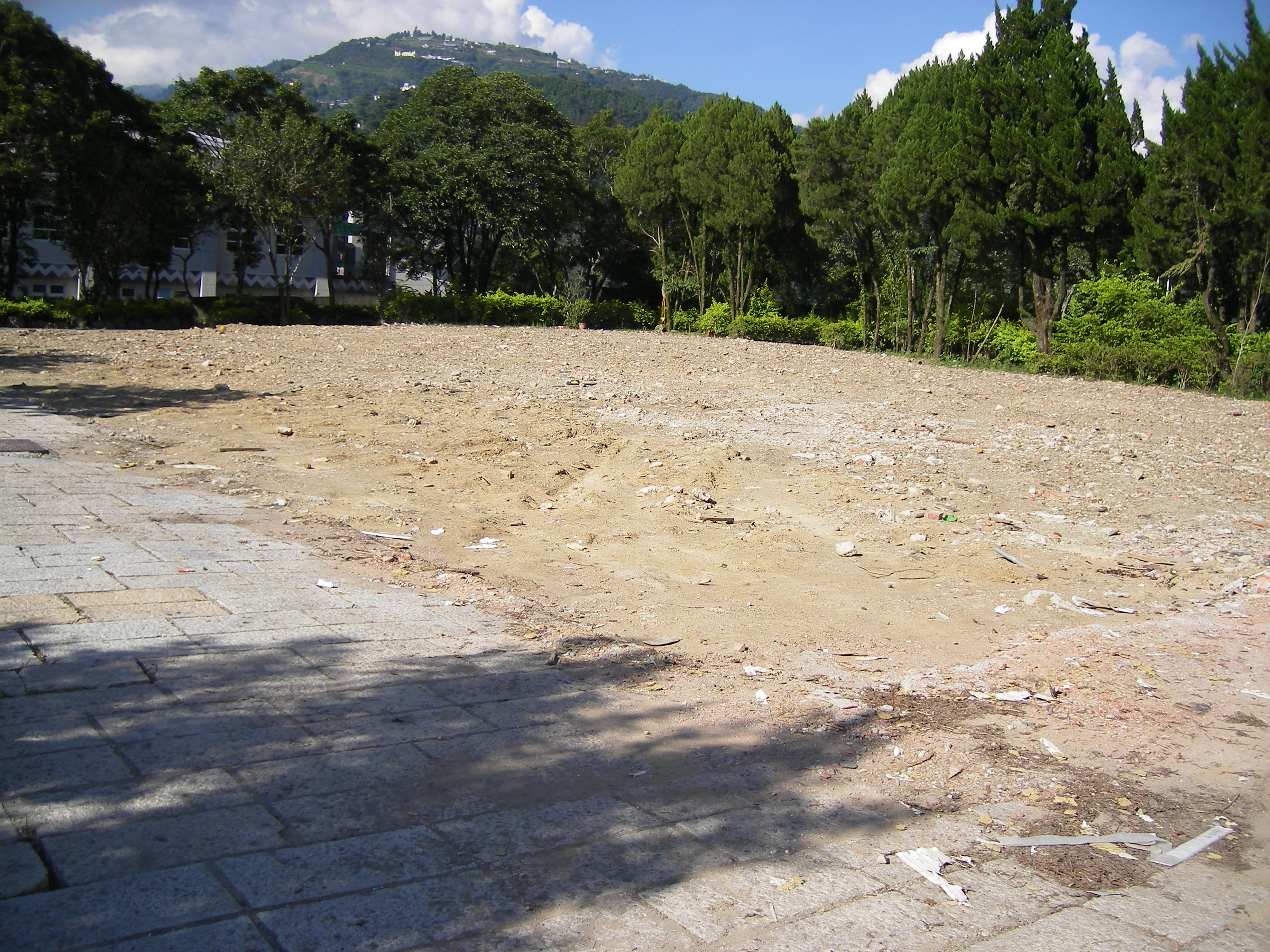 Ren'ai Township, 2010, possible site of the former Japanese  monument.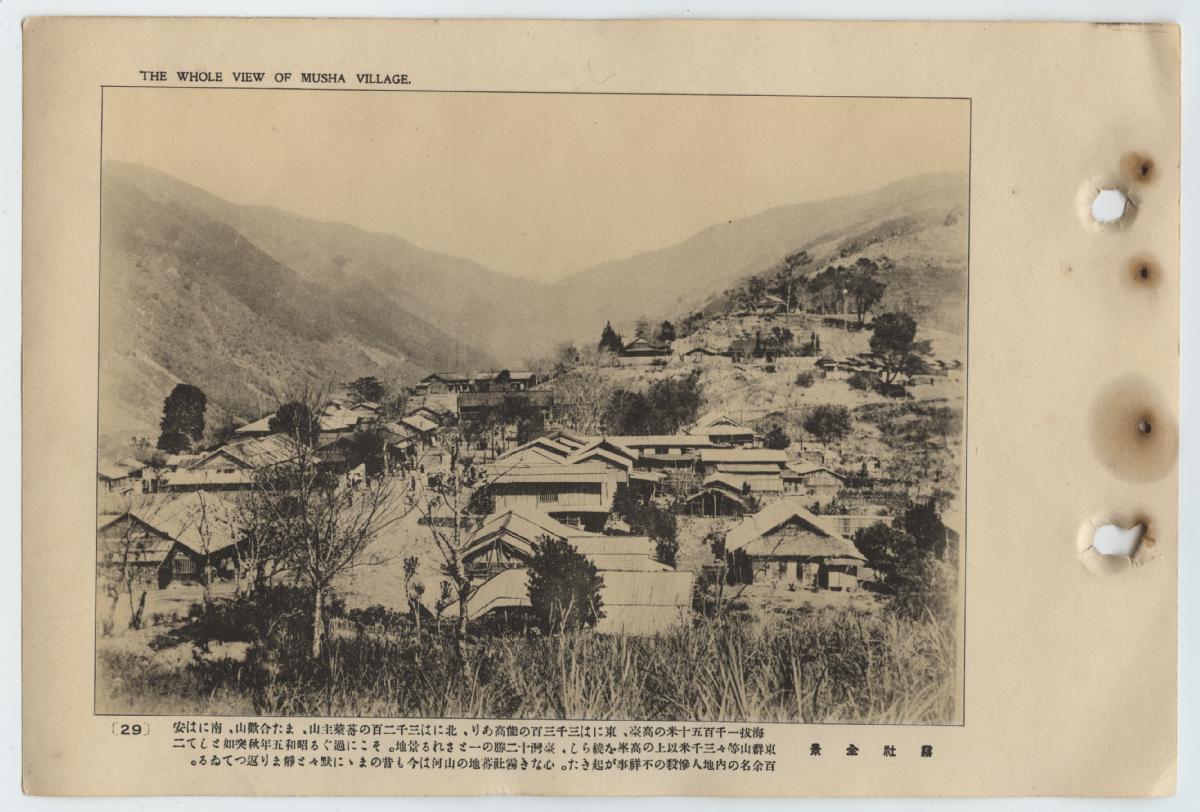 Wushe, from a 1934 Japanese photograph album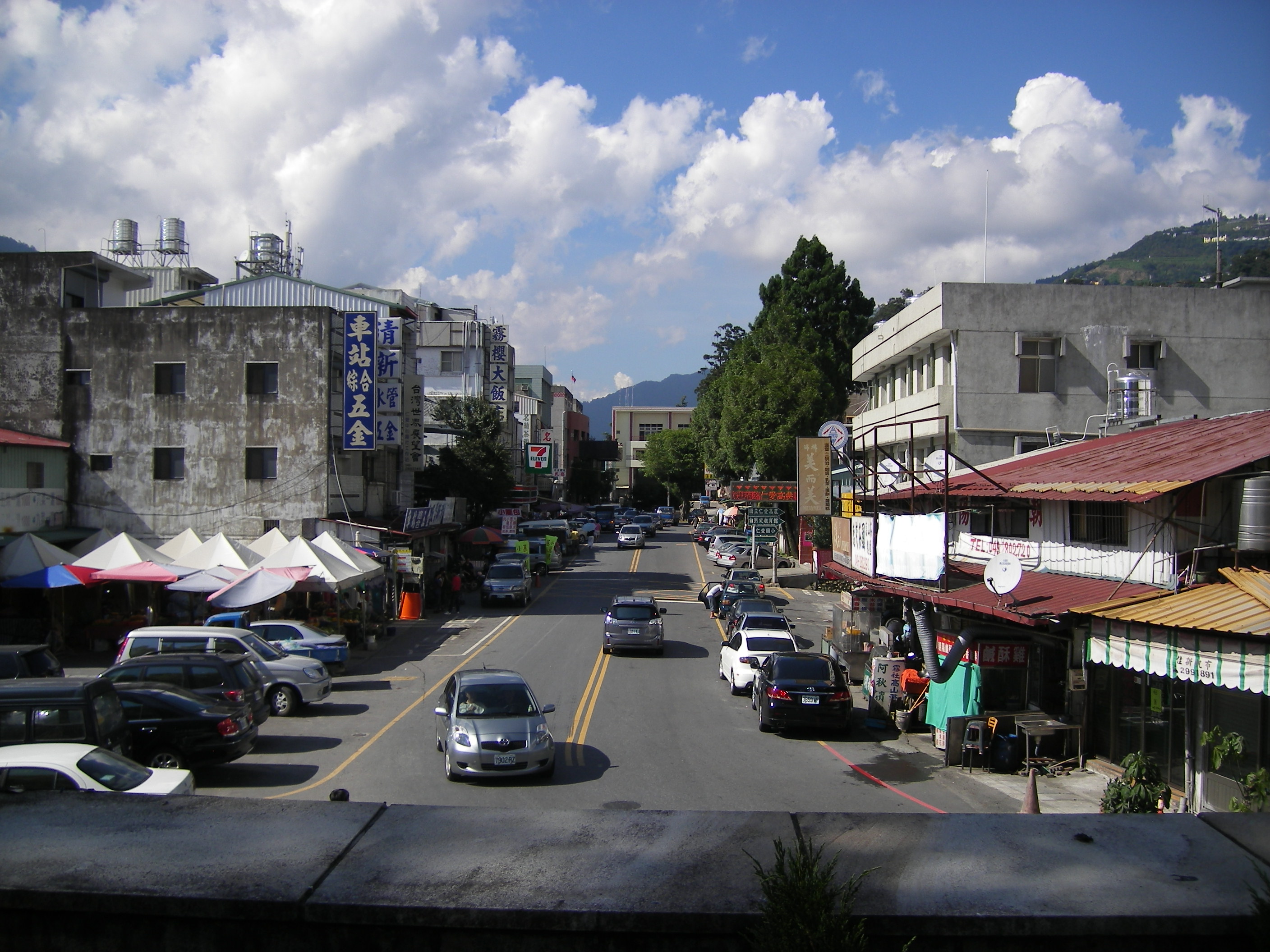 Ren'ai town in 2010 (formerly Wushe).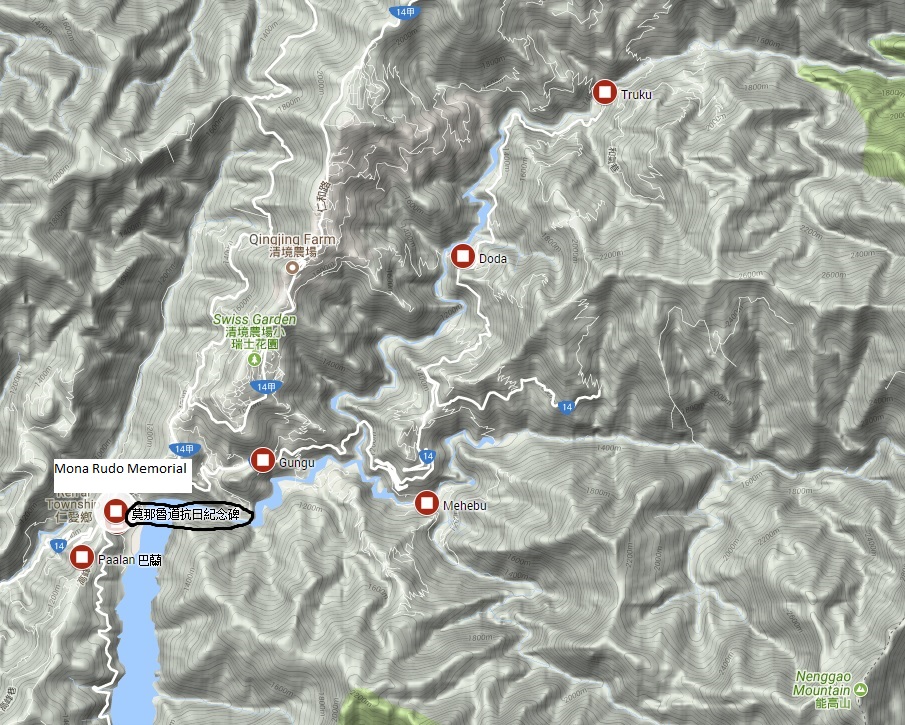 Site of the Mona Rudo Anti-Japanese Commemoration Monuments (above on google maps; the next five images are from this site)
Statue of Mona Rudo, 2010, near Ren'ai township, Nantou Province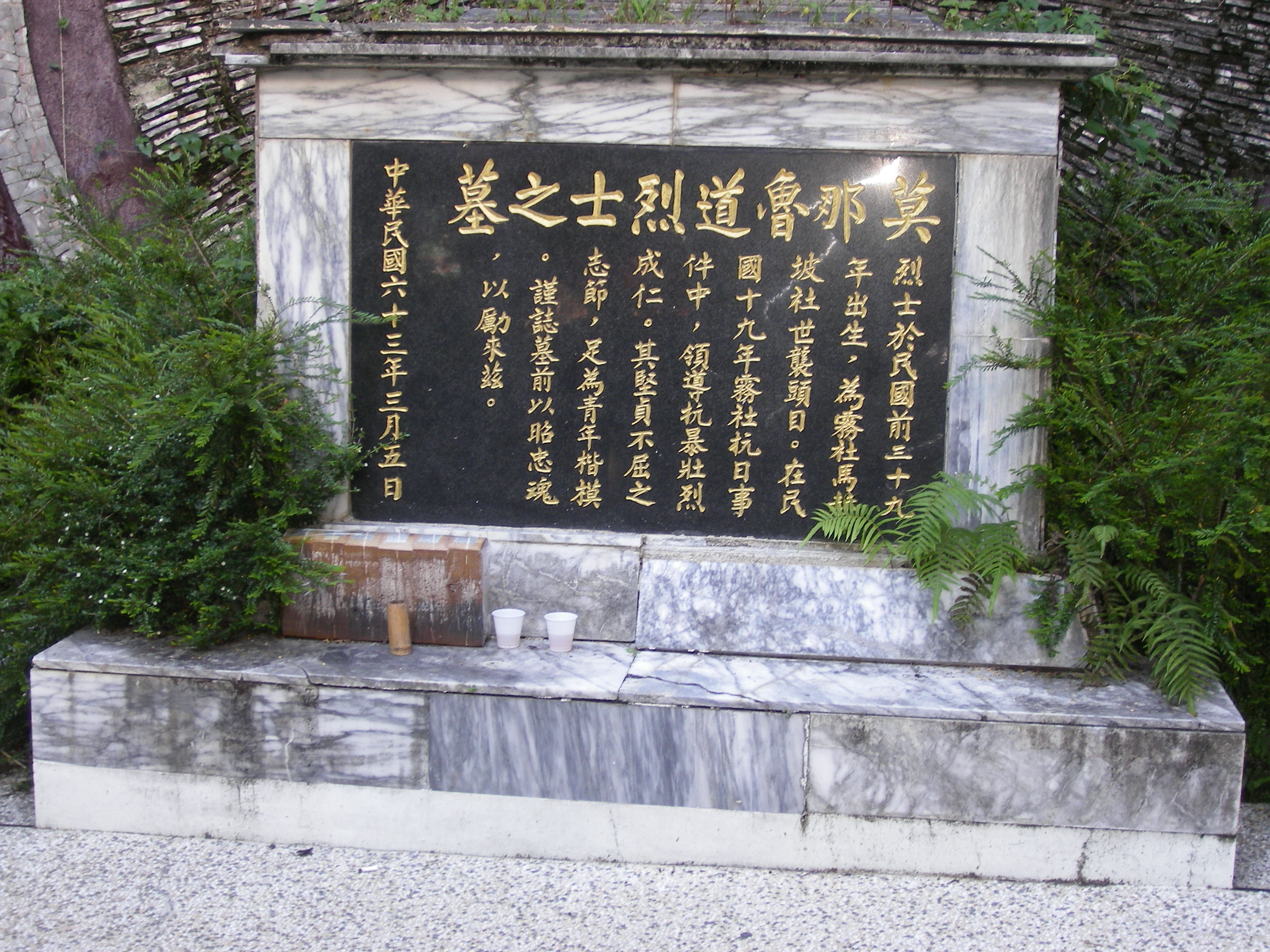 The grave of Mona Rudo, 2010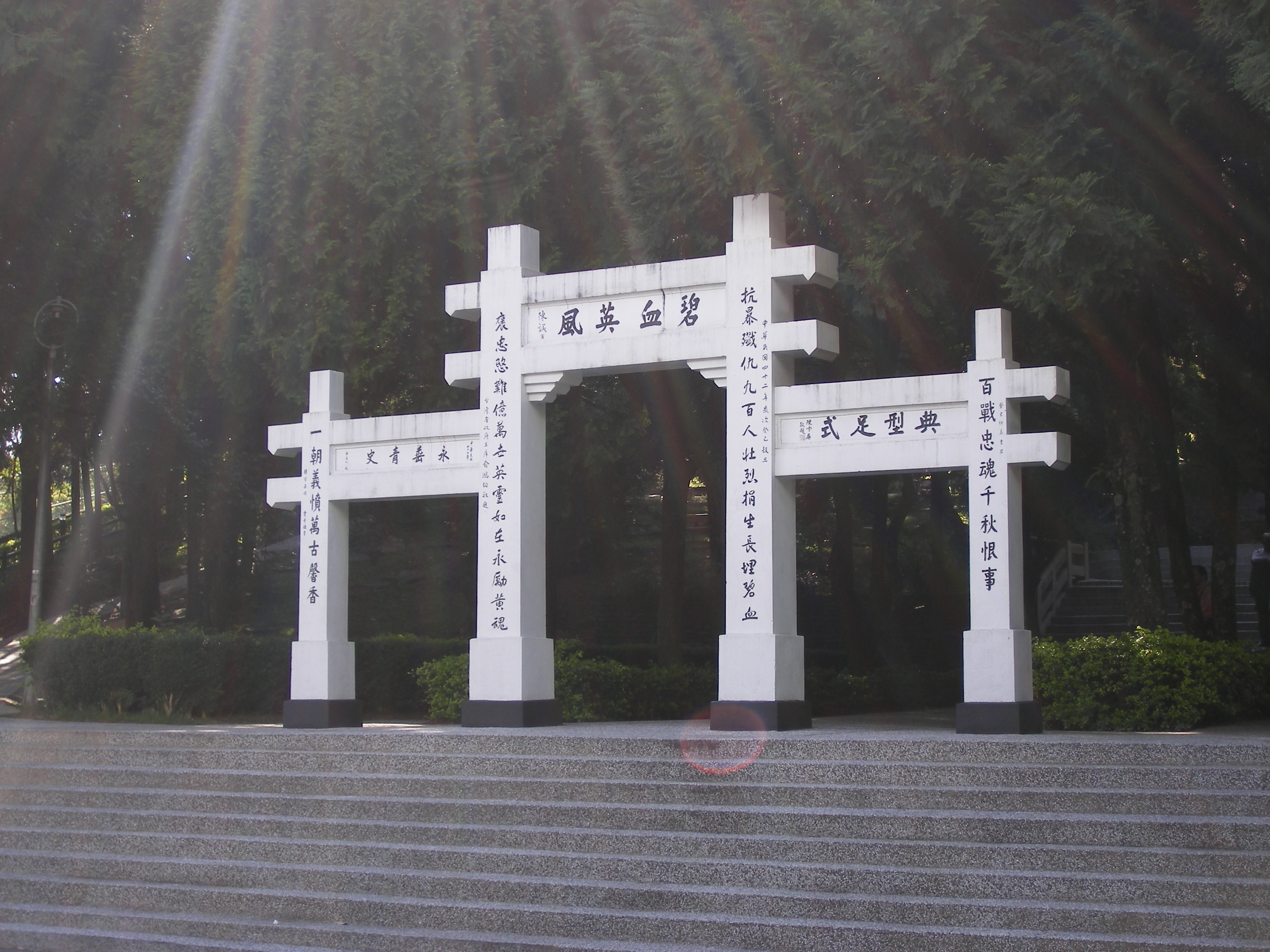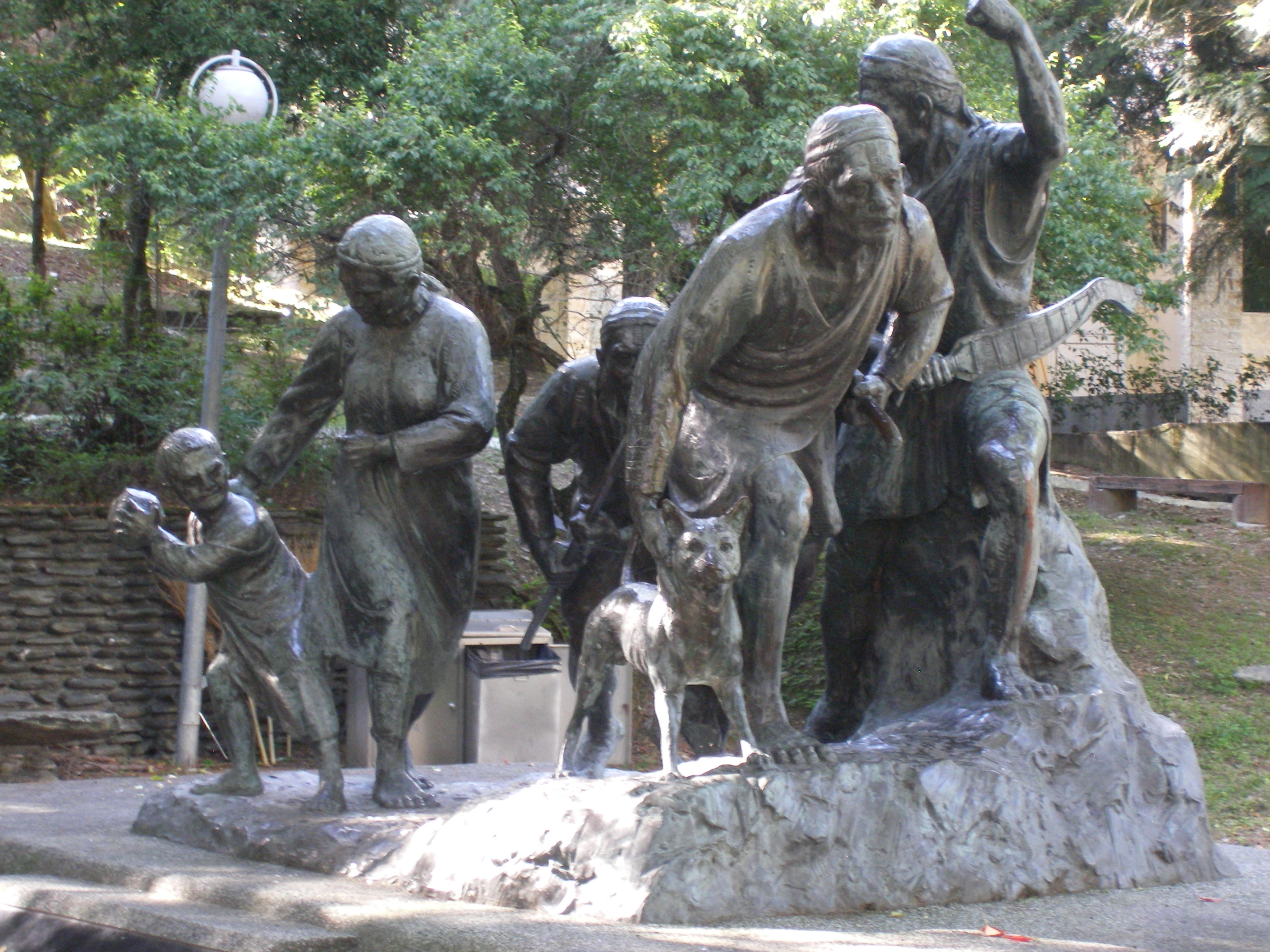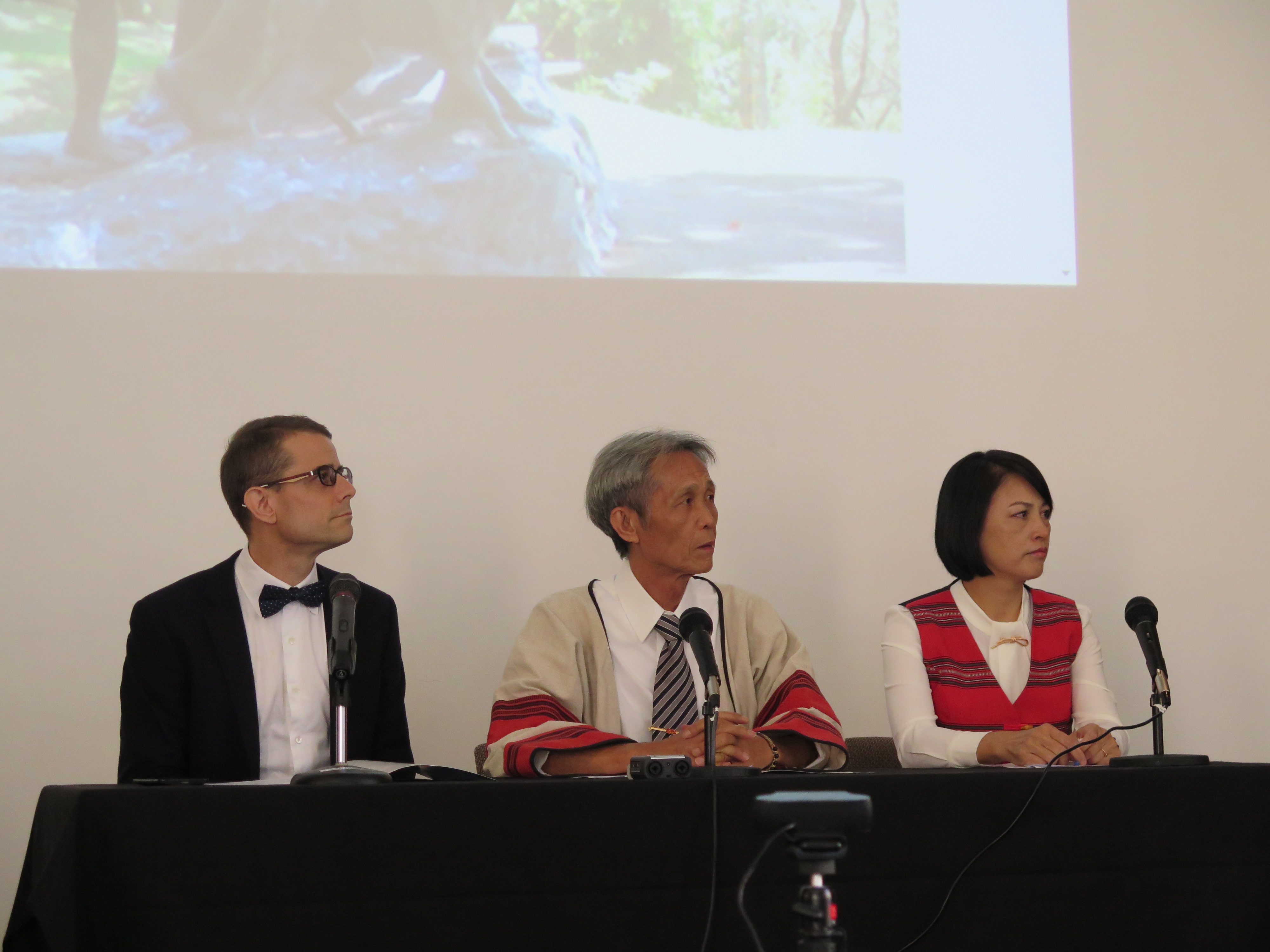 Derryl Sterk, Dakis Pawan and Bakan Pawan make plenary remarks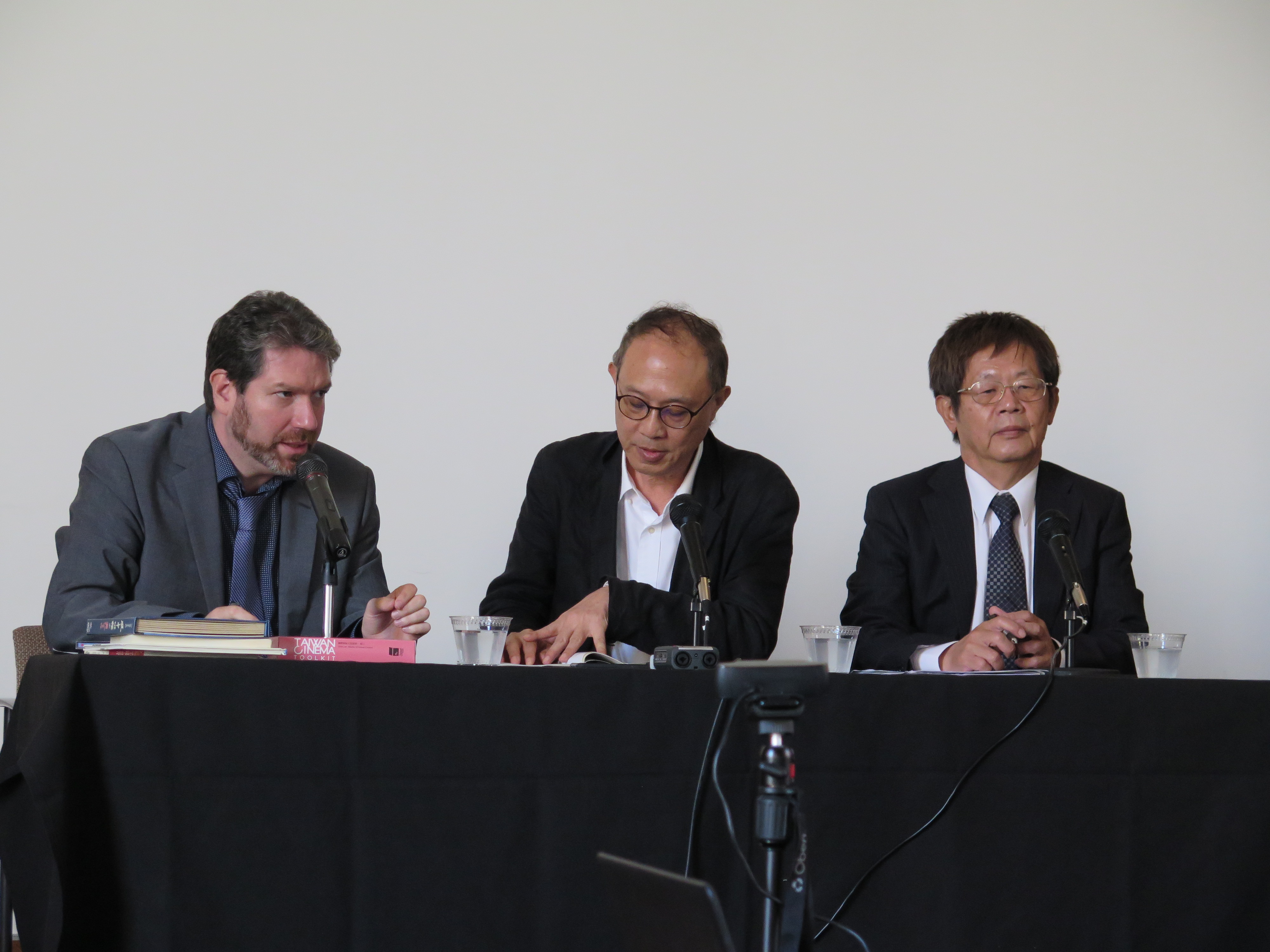 (Above) Workshop organizer, film and literature scholar Michael Berry, filmmaker Wan Jen and historian Deng Shian-yang discuss Wan Jen's 20-hour TV series Dana Sakura, based on story by Deng Shian-yang (next two photos)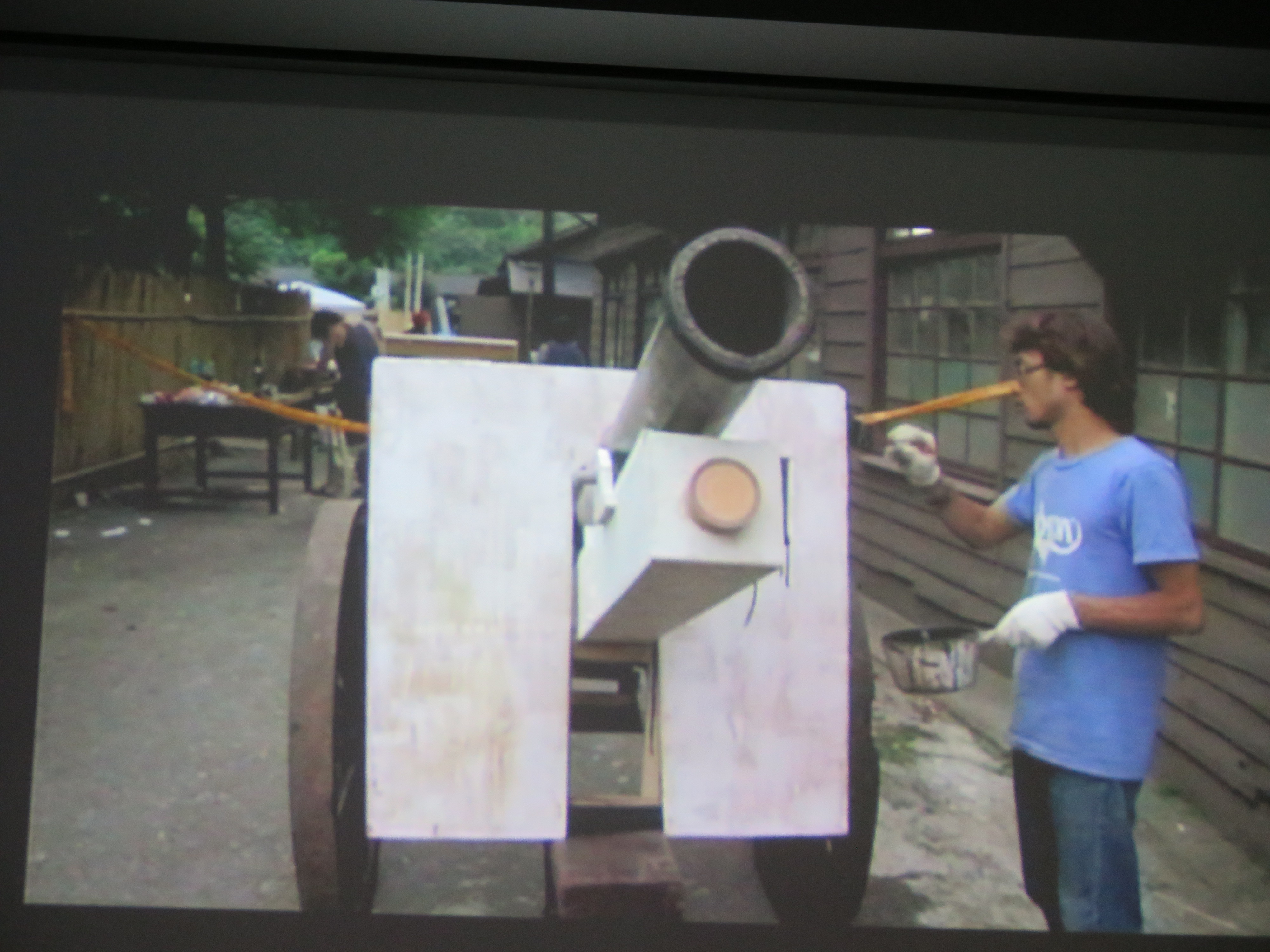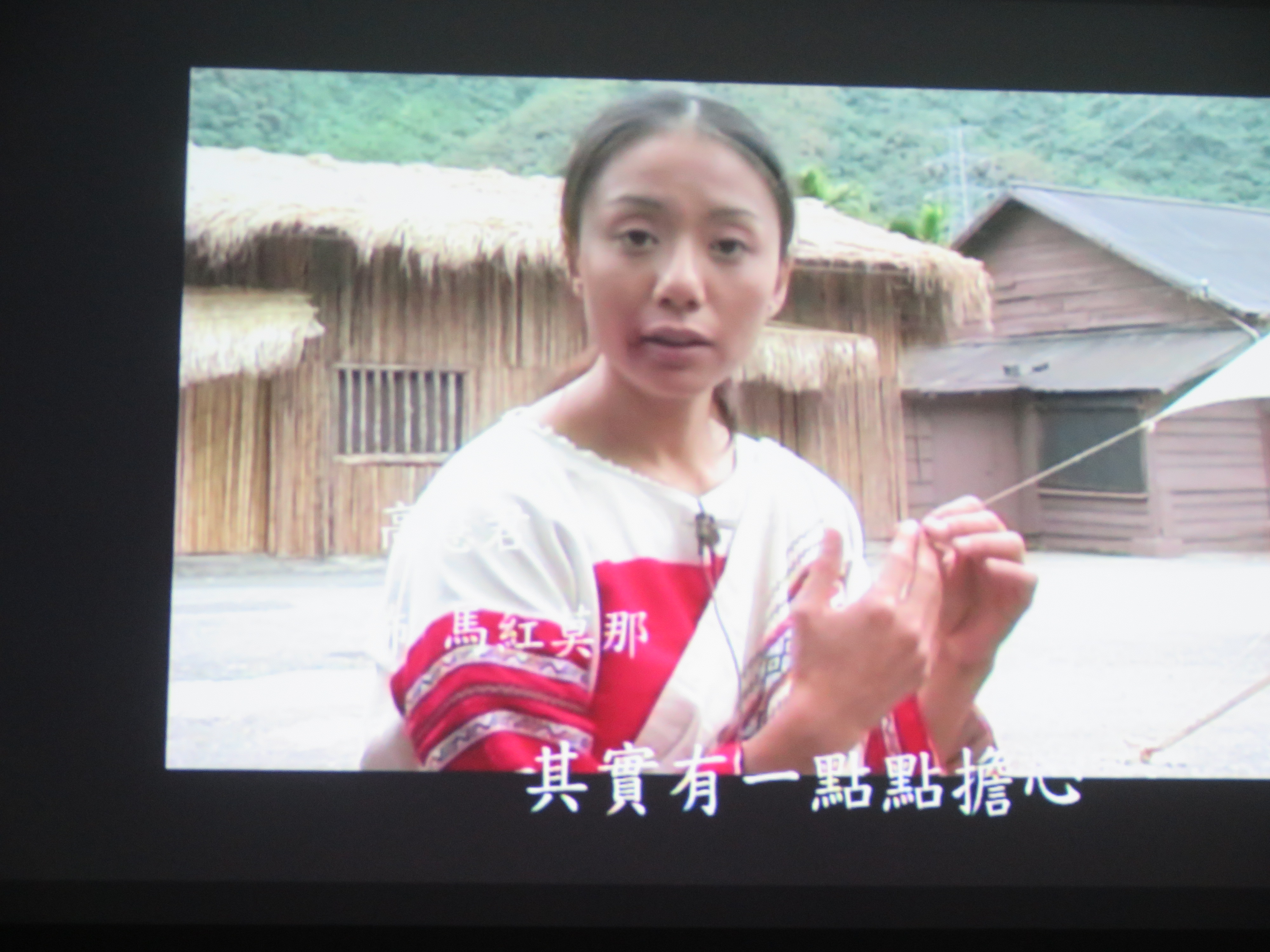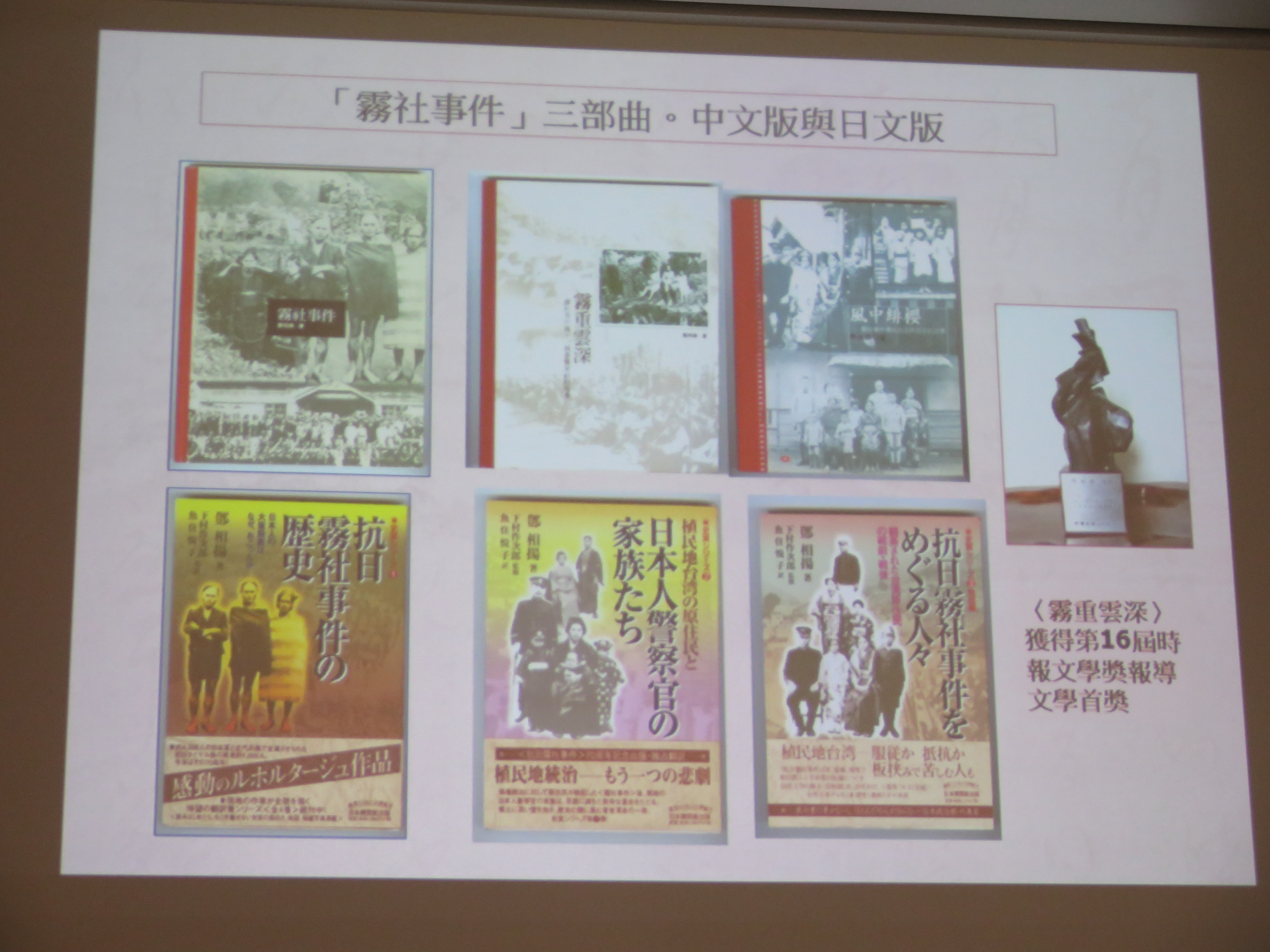 Deng Shian-yang's pioneering books about the Musha Incident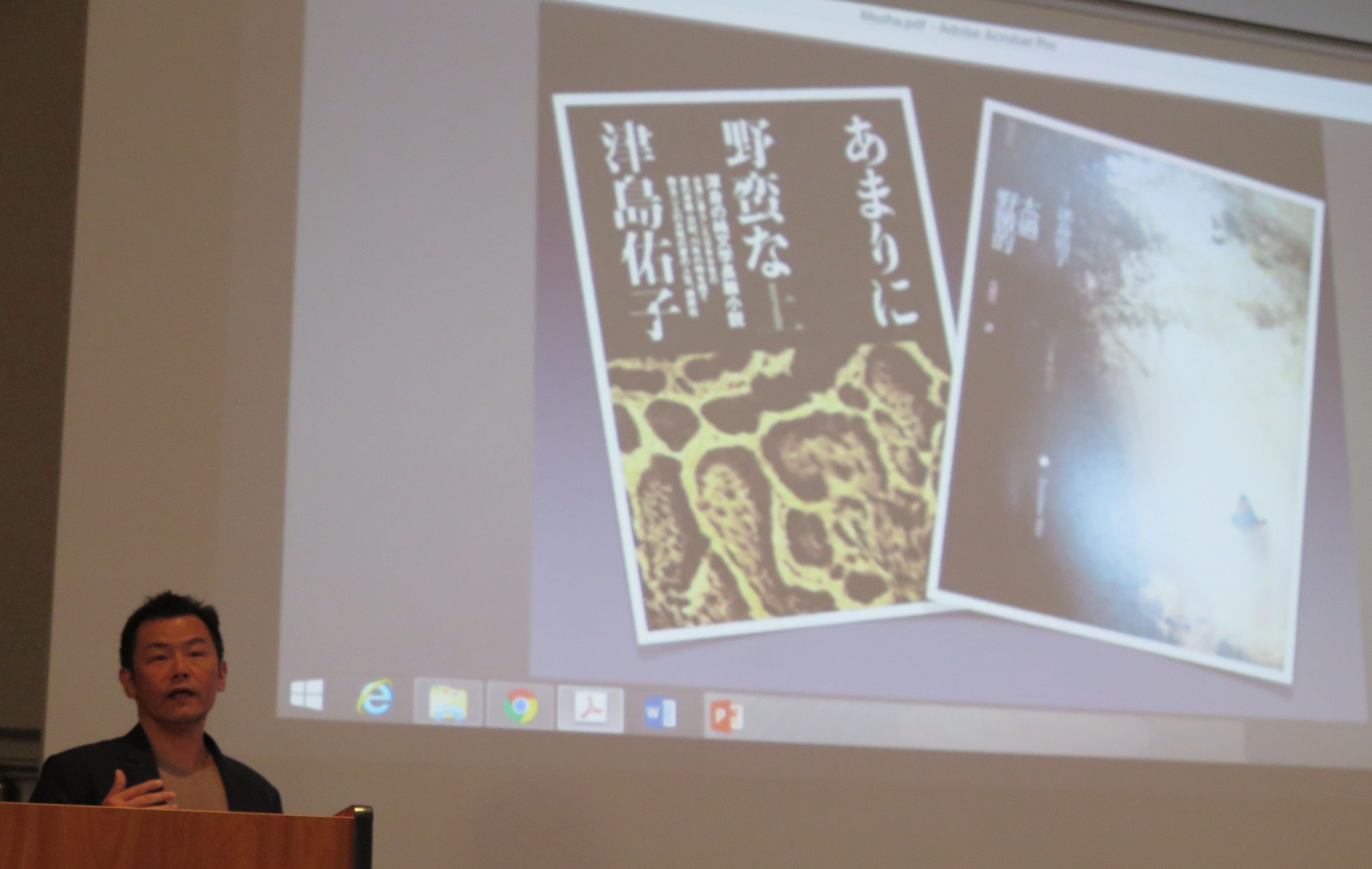 Leo Ching, author of the first English-language scholarly treatments of the Musha Incident and the famous book Becoming Japanese.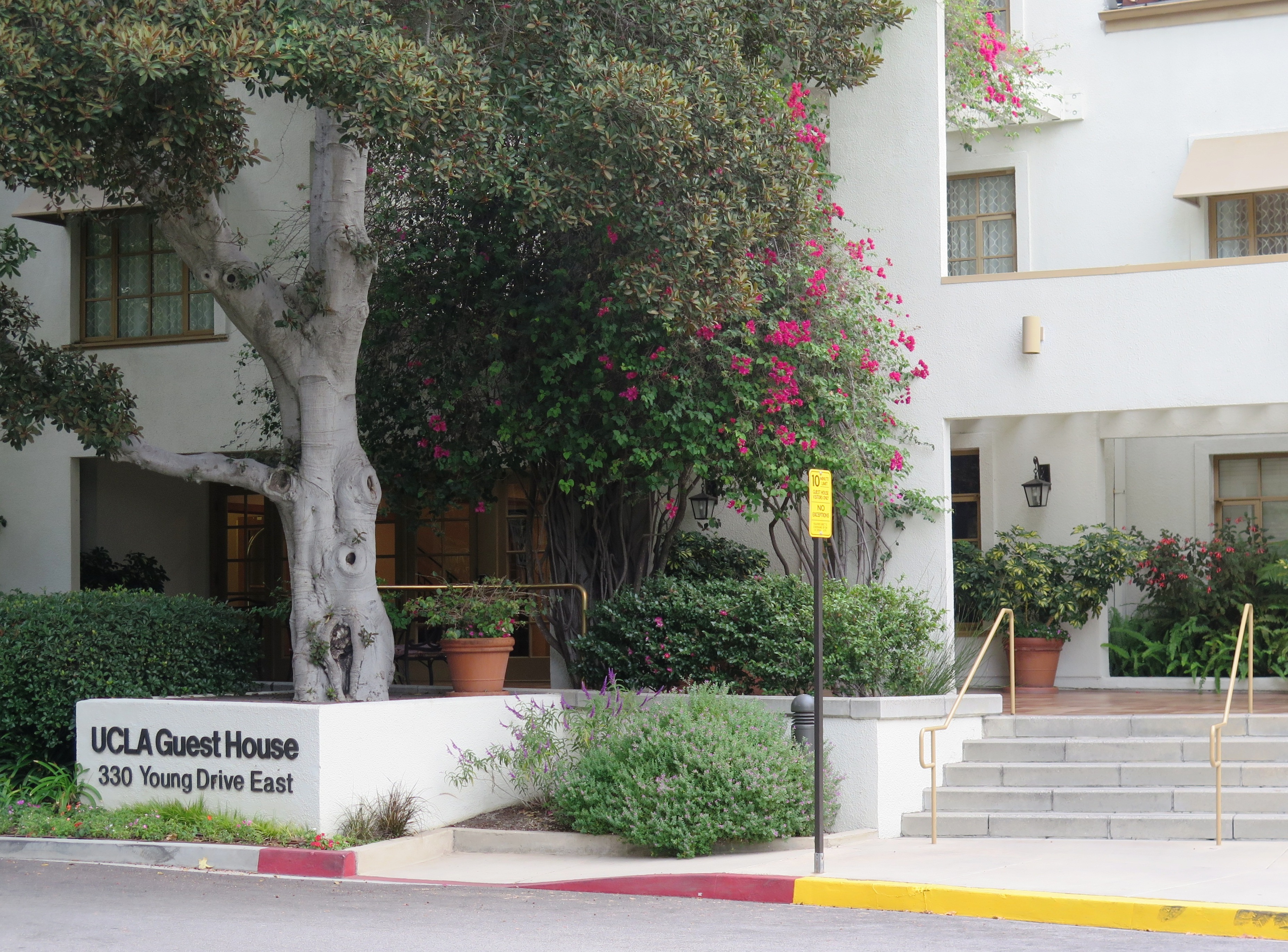 The lodging for the workshop attendees, right on campus.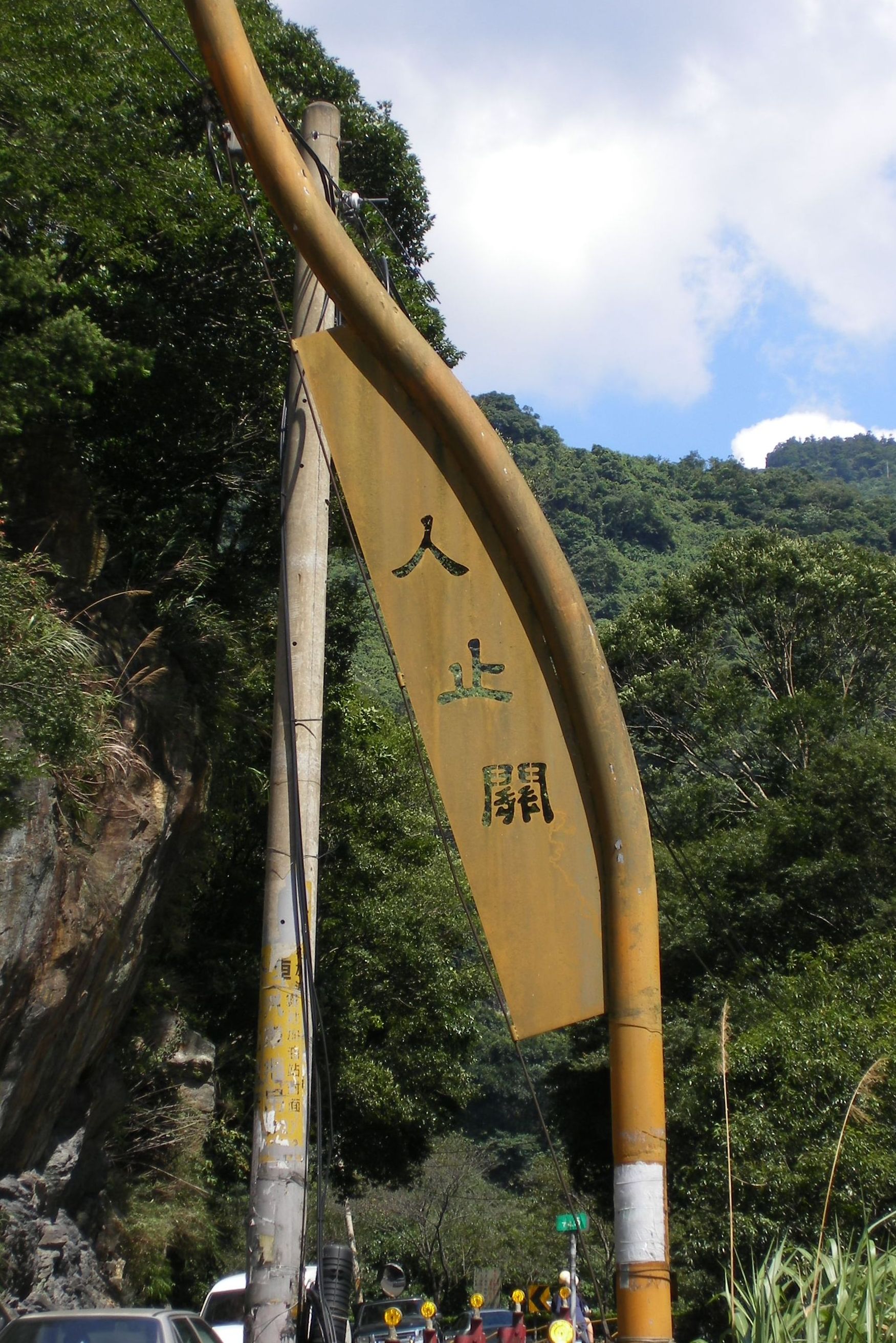 The Hitodome Pass, on the road from Puli to Ren'ai. In 1900, Tgdaya warriors ambushed advancing Japanese troops. They used their knowledge of terrain and defensive of warfare to defeat the imperial forces.