Matias Pyle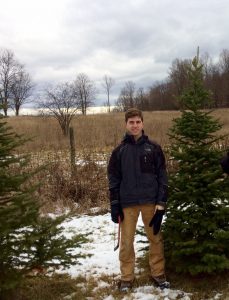 Matias is a junior majoring in Mechanical Engineering and minoring in History and this is his first year in McKelvy. He grew up in Middlebury, Vermont with his parents and younger brother. Matias was drawn to Lafayette by its small size and its combination of engineering and the liberal arts. Since he was very young, Matias has been fascinated by airplanes and cars. He has taken a few flying lessons and one day hopes to get his pilot's license. He indulges in his interest for cars by going to auto shows and watching Top Gear. Outside of class, music is a big part of Matias' life. He has played guitar for the past ten years and on the weekends enjoys playing in a band with his friends. He is also a DJ at WJRH, Lafayette's radio station. His hour – long shows feature classic and alt rock as well as several other genres. Matias loves travelling and often visits his mom's side of the family in Argentina. This past summer, he attended the Middlebury College Spanish Language School and on Fridays you can find him at the Spanish Table in Gilberts.
Bilal Akbar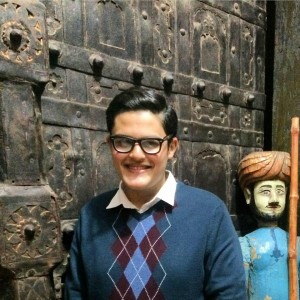 Bilal Akbar is a sophomore Chemical Engineering major, and "originally" comes from a tiny village in the rural heartlands of Punjab, the region that spans across much of North India and North Eastern Pakistan, and was once called the "breadbasket of the British Empire (No wonder I love food so much!). However, Bilal was born in Kuwait, and since his father worked for Shell Oil, Bilal had to leave his birthplace at the age of four and wander around seven countries on a yearly basis before settling in Doha.
It was here that he developed a life-long interest for history, tile painting, public speaking, and procrastinating. Bilal is an expert in the fields of South Asian and Arabian cooking. At Lafayette, he's involved with Student Government and South Asian Students Organization. At McKelvy, you will often find Bilal crying about the difficulties of like in the Study or cooking food that's too good for most people in the Kitchen.