Jillian Andres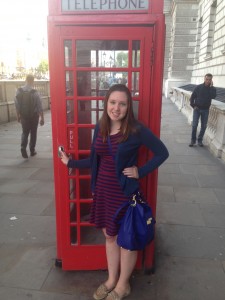 Jillian is sad to announce that she is a senior, because she loves Lafayette so much. She is a Government & Law major, and intends to attend law school after graduation. She wanted to apply to Lafayette ever since she was ten years old, when she visited a cousin who went here. While Lafayette is her home, the McKelvy House is her family. Jillian feels so blessed to live with such an intelligent, diverse group of students who like 2AM intellectual talks in the hallways just as much as she does. Outside of McKelvy, Jillian is involved with Delta Delta Delta, Theater Underground, and Concert Choir, and works in the library, America Reads, and as a WA. Jillian is a member of Pi Sigma Alpha (political science honors society), Psi Chi (psychology honors society), and Alpha Psi Omega (national theater honors society).
Alix Battison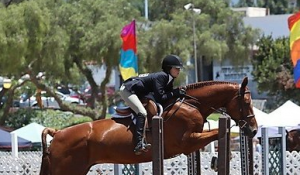 Alix is a senior from Manhattan Beach, California and is pursuing a B.S in Neuroscience and a minor in Biotechnology/Bioengineering. Alix has lived in McKelvy house for the past three years. In her free time, Alix loves gymnastics and also enjoys riding horses – she has been a member of Lafayette College's Equestrian team since freshman year. Alix also likes coffee (a lot!) and has worked as a barista at the Cosmic Cup Coffee Company on College Hill.
     Alix's favorite part of her college experience has been the research she has been involved with for the past three years in the neuroscience department. Alix has had the opportunity to work on developing an EEG based Brain-Computer Interface, as well as research projects related to developmental dyslexia. Alix spent the summer of 2015 in Germany working on a research project interfacing an eye tracker with a virtual maze as part of a study on dyslexia. Alix loves being in a lab and hopes to continue on to graduate school after graduation.
Walter Burkat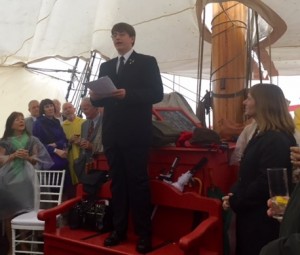 Walter Burkat, a senior French/Anthropology and Sociology major, has been involved with the McKelvy Scholars since his Sophomore year and has greatly enjoyed his time with everyone in the house. He has served as Co-President of the House, as well as currently serving as the House Treasurer. When he isn't at the House, you can find him playing the baritone horn with the Lafayette College Pep Band, playing the French Horn with the Concert Band, or volunteering his time at the Easton Area Senior Center with Landis. Additionally, he will be running the Sharing the Caring program, which serves as a music therapy group for senior citizens who suffer from dementia and other memory illnesses. He is currently involved with EXCEL work with Professor Olga Anna Duhl, through which he will be researching French Renaissance poetry and how its grammatical qualities helped construe a sense of the culture and society of that time. Over this past summer, he had the honor of representing Lafayette on the Hermione when it docked in Philadelphia, where he provided the International Greeting for distinguished guests in French and English. Having an affinity for languages, he can converse in French, Spanish, Mandarin Chinese, and English, as well as taking up Korean over the summer. He plans on going to grad school to pursue a Ph.D. in Cultural Anthropology and to pursue a career in ethnographic research.
Check out The Musings of a Polyglot, Walter's journal, to read about his passion for languages!
Ellen Corrini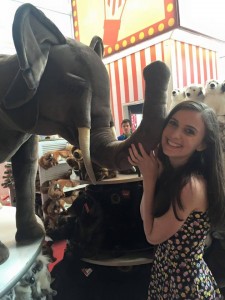 Ellen is a rising senior pursuing a BS in Psychology with a minor in Theater.  She grew up in Scarsdale, NY located about two hours from campus.  In high school, Ellen participated in a small A-School program.  She so enjoyed being part of this close-knit community, that Ellen focused her college search on liberal arts colleges and considers her decision to attend Lafayette College one of the best she has ever made.  Academically, Ellen loves the small classes and close relationships she has developed with a number of professors on campus.  She also enjoys having the opportunity to take classes as diverse as Comparative Animal Behavior and Improvisational Acting in the same semester.  Ellen has been involved with multiple research projects in the Psychology Department and is the lead student researcher on one of these projects.
     Outside of the classroom, Ellen is very involved in the arts at Lafayette College.  She developed a love of music early on with violin lessons starting in the third grade and continues to play violin as a member of the Lafayette College chamber orchestra. Ellen has also always loved going to Broadway shows. In high school she began to take a more active role in theater as a member of the school's Shakespeare Club where she took on roles such as Malvolio and Ophelia.  Since coming to Lafayette College, Ellen has been a part of multiple theater productions serving in roles both behind the scenes and as an actor.  In addition, Ellen enjoys being a part of the McKelvy community and is a proud member of the Delta Delta Delta sorority. In her spare time Ellen is very happy to just relax with her amazing friends on campus.  Ellen plans to pursue a career as a speech pathologist upon graduation from Lafayette College.
Check out Developing my Character, Ellen's journal, to hear about her experience with theater at Lafayette!
Yanel Garcia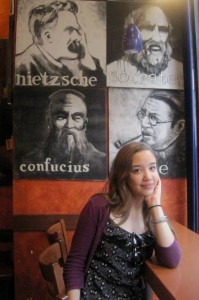 Yanel García is originally from the City of Chicago (yup, where the Deep-Dish pizza and bipolar weather are!). Nonetheless, she also comes from a humble Mexican family and loves visiting her numerous relatives in Los Altos de Jalisco when she has the chance. Before moving to Lafayette College, she grew up her whole life in Logan Square, which is the skeleton of cultures and the neighborhood of outrageously talented and artistic "hipsters." Since the start of her junior year, she has been a member of the house; now she is known as the quirky Resident Advisor who throws random nicknames in Spanish. Outside of her McKelvy commitment, she is pursuing her studies in Mathematics-Economics with a Financial Policy & Analysis Certificate.
Her greatest passions are entrepreneurship, economic development, education reform, and the empowerment of Latino leaders and first-generation college students; she hopes to build a non-profit organization or small business one day that combines her skill set in finance, administration, and community outreach.
Yanel feels absolutely blessed to have met this intellectually-curious, hilarious group of students and to have been involved in Excel student research, LIME (Lafayette Initiative for Malagasy Education), externships with alumni, ASB (Alternative School Break Program), and an internship at Thomson Reuters's New York office. She looks forward to experiencing life-after-graduation and keeping in touch with her residents and fellow McKelvyites!
Jason Hill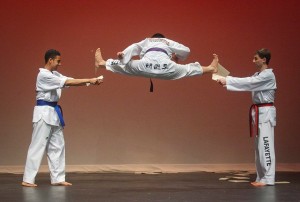 Jason is a history and Neuroscience double major from North Plainfield, NJ. He has been living in the McKelvy house since sophomore year. He is currently the president of the History Club and the Taekwondo Club. His typical hobbies involve reading (primarily Fantasy novels, history, Neuroscience/psychology, and philosophy), playing chess, and practicing guitar. He also listens to a lot of music. If you ever pass by his room when he's inside, there will almost always be something playing (whether the music is listenable is up to debate).
     Jason finds it difficult to describe himself, since he is always changing. His self-knowledge hasn't quite caught up to his current self. One example of his shifting nature is his music habits. He didn't really begin to listen to much music until February of sophomore year, and that was at a slow pace. Now, it's a central piece of his life (he even started playing guitar at around that time). Quite a radical difference isn't it? Who knows what will change next. If this seems strange to you don't worry, it's easier to keep track if you get to know him.
Check out Jason's Little Corner to read about his passion for playing and listening to music!
Robert Maber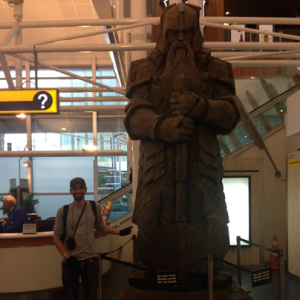 Robert Maber is currently a senior in Mechanical Engineering. He is active in McKelvy's Recruitment Committee, as well as Vice President of Lafayette Freethinkers. To him, the essence of what it means to live in McKelvy House boils down to the drive to have an intellectual curiosity about the world around us. It boils down to being able to discuss a wide array of topics outside of the classroom and without a member of the faculty having to encourage you to participate. From the rise in Artificial Intelligence to American Exceptionalism to something like Art or even the concepts of education and fields pertaining to outer space, there is no limit to what students want to intellectually discover and investigate. There's no better place to do that – and to be surrounded by individuals that share this drive and intellectual passion – than at the McKelvy House.
Check out Maber's Movie Madness to read about his take on different movies, and productions!
Robert Sanchez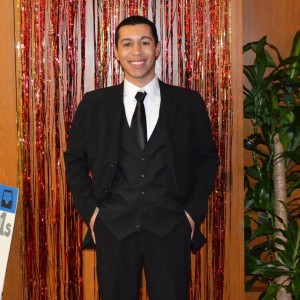 Robert "Rob" Sanchez is a rising senior, which means he runs Lafayette (or at least he tries to). "Rob" is a double major in International Affairs and Philosophy, with plans to go to law school (so that he may one day rule not just Lafayette, but the world). Hailing from the great city of Plainfield, NJ (right in the heart of Central Jersey), Robert enrolled in Lafayette because he has great taste in colleges. More specifically, he had a good feeling about the student atmosphere at Lafayette and felt that he could call Lafayette home. While Lafayette is by no means perfect, "Rob" does not regret choosing to attend Lafayette; he has met so many awesome people in his time thus far at Laf, some of whom even live in McKelvy (weeeeeeeee). As for the future (as terrifying as it is), "Rob" hopes to one day practice civil rights related law, ideally as a lawyer for the ACLU, SPLC, or DOJ. At the very least, he hopes to not be saddled with loans from law school for the rest of his life.
     On campus, you'll find that "Rob" is rather busy, as he is involved in a myriad of social justice and oversight related organizations on campus. He is a Kaleidoscope Social Justice Peer-Educator, member of the Student Conduct Committee, and a student representative for the Presidential Oversight Committee on Sexual Assault and Harassment, as well as the Vice-President for the Association of Lafayette Feminists. When he isn't being a total boss, you can find him procrastinating in McKelvy by either watching Person of Interest in his room or by "working" in the McKelvy library (always a questionable choice). At any rate, "Rob" is equal parts thrilled and mortified to begin his senior year, and he looks forward to finishing out his college career as a Scholar in the Wonderful World of McKelvy.