Dr. Julie Owen, George Mason University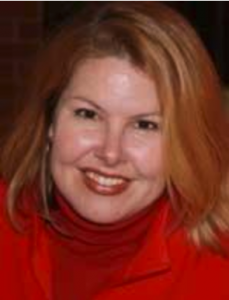 Dr. Julie E. Owen is an Associate Professor of Leadership and Integrative Studies in the School of Integrative Studies (formerly New Century College), George Mason University, where she teaches courses on socially responsible leadership, civic engagement, and community-based research. She is a scholar for the National Clearinghouse for Leadership Programs and is co-editor of both editions of the Handbook for Student Leadership Development (Jossey-Bass). She is active on several national research teams, including serving as PI of the Multi-Institutional Study of Leadership – Institutional Survey (MSL-IS) and a research team member with the Leadership Identity Development (LID) project. She is a frequent presenter, consultant, and keynote speaker on topics related to leadership, social change, and organizational development. Most recently, she did the opening keynote at the 2017 Leadership Educators Institute and complemented the event's other featured speakers such as Dr. Alexander Astin, Dr. Susan Komives, and Rev. Dr. Jamie Washington.
Owen is a 2005 recipient of the K. Patricia Cross Future Leaders Award, the 2008 recipient of the CAS research grant, a 2011 ACPA Annuit Coeptis initiate, and a 2012 Mason Teaching Excellence Award winner. She has assumed leadership roles in numerous professional associations including ACPA: College Educators International and the International Leadership Association (ILA). Owen received her B.A. degree (1993) in psychology and English from the College of William and Mary, and her M. Ed. (1996) in College Student Personnel Administration from James Madison University. She holds a certificate of non-profit administration from Duke University (2000) and received her PhD (2008) in college student personnel at the University of Maryland, College Park.
Current Research
Multi-Institutional Study of Leadership www.leadershipstudy.net
The Multi-Institutional Study of Leadership (MSL) is an annual, national survey of leadership development among college students. It explores the role of higher education in developing leadership capacities with a special focus on specific environmental conditions that foster leadership development.
Council for the Advancement of Higher Education (CAS) Research Grant
A quantitative study assessing the extent to which each of the thirteen component parts of the CAS standards for Student Leadership Programs (SLPs) predict leadership outcomes related to social change and leadership efficacy at over 100 institutions of higher education.
Electronic Portfolio Research Coalition (I/NCEPR) Cohort III http://ncepr.org/
The Inter/National Coaliton for Electronic Portfolio Research convenes research/practitioners to study the impact of eportfolios on student learning and educational outcomes. Cohort III includes campuses at which academic affairs and student affairs educators are collaborating to support in-class and out-of-class learning through eportfolios.
Leadership Identity Development (LID) Project
A grounded theory project examining the development on non-hierarchical leadership in college students.
Selected Publications
Haber-Curran, P., & Owen, J. E. (2013). Engaging the whole student: Student affairs educators and the National Leadership Education Research Agenda. Journal of Leadership Education, 12 (3), 38-50.
Owen, J. E. (2012). Using student development theories as a conceptual framework in leadership education. In K. Guthrie & L. Osteen (Eds.). Developing Student Leadership Capacity (pp.17-36). San Francisco: Jossey-Bass.
Owen, J. E. (2012). Findings from the Multi-Institutional Study of Leadership Institutional Survey (MSL-IS): A National Report. Washington, DC: National Clearinghouse for Leadership Programs.
http://leadershipstudy.net/wp-content/uploads/2012/07/msl-is-publication-final.pdf
Owen, J. E. (2011). Peer educators in classroom settings: Effective campus partners. In L. Williams (Ed). Emerging Issues and Practices in Peer Education (pp. 55-64). San Francisco: Jossey-Bass.
Courses Taught
NCLC 140 Self as Citizen
NCLC 203 Inquiry for Action
NCLC 375 Leadership and Ethics
NCLC 375 Principles of Transformative Action
NCLC 395 Leadership and Group Dynamics
NCLC 494/595 Applied Ethics in Organizations
Education
Ph.D. Counseling & Personnel Services, University of Maryland, College Park, Maryland
M. Ed. College Student Personnel Administration, James Madison University, Harrisonburg, Virginia
Certificate of Non-Profit Administration, Duke University, Durham, North Carolina
B.A. Psychology and English Literature, The College of William and Mary, Williamsburg, Virginia
Professional Affiliations
American College Personnel Association (ACPA)
Association for the Study of Higher Education (ASHE)
Council for the Advancement of Standards in Higher Education (CAS)
International Leadership Association (ILA)
National Clearinghouse for Leadership Programs (NCLP)
National Association of Student Personnel Administrators (NASPA)