As has been tradition, lunchtime includes a group of distinguished alumni. Our moderator will guide the alumni in a casual discussion at each table about the five effective leadership practices in The Leadership Challenge (Kouzes & Posner, 1987). This model includes the following leadership behaviors: Challenging the Process, Inspiring a Shared Vision, Modeling the Way, Enabling Others to Act and Encouraging the Heart. Our alumni will introduce themselves to our attendees and then share personal best stories of leadership representative of one or more the five practices while seated at tables with attendees.

Bryan Vrondran '98
Bryan Vorndran graduated from Lafayette College with a Bachelor of Science in Civil Engineering Bryan and earned his MBA from the University of Michigan, Ross School of Business in 2012. Upon graduation from Lafayette, Bryan accepted employment with Procter and Gamble as an operations management engineer and then worked in the same capacity with Merck & Co., Inc. In August 2003, Bryan entered on duty as a Special Agent with the Federal Bureau of Investigation (FBI) in the FBI's Washington Field Office (Washington, DC) where he investigated criminal enterprises trafficking cocaine and heroin. Beginning in November 2008, Bryan spent five months in Afghanistan as part of the International Contract Corruption Task Force and was instrumental in securing criminal convictions for a $20MM contract fraud scheme related to the war in Afghanistan. In September 2009, Bryan was promoted to Supervisor Special Agent at FBI Headquarters, Counterterrorism Division. From June 2013 until September 2016, Bryan returned to the FBI's Washington Field Office where he led the Joint Terrorism Task Force (JTTF). The JTTF was comprised of 27 federal, state, and local law enforcement partners. During his tenure, the JTTF charged, arrested, and convicted 18 terrorism subjects including Nicholas Young, the first sworn law enforcement officer charged in the United States with providing material support to a designated terrorist organization. In September 2016, Bryan was promoted to Assistant Special Agent in Charge within FBI's Baltimore Division. He is currently responsible for all Cyber and Counterintelligence operations throughout Delaware and Maryland. Bryan has remained active in his community. In 2006, Bryan founded the National Police Week 5K before ultimately turning the operation of this charity over to Officer Down Memorial Page in 2013. Between 2006 and present, this charity event raised more than $500K for various law enforcement charities.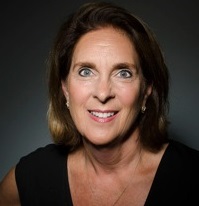 Debrorah Geffken '75
Deborah graduated from Lafayette with a BS in Economics. She is a former member of the Philadelphia Stock Exchange (PHLX) and traded derivatives with several firms including her own trading firm, Mohr Options Inc. Also served on the PHLX Board of Governors and was actively trading from 1975-1998. From 1999 to 2009, while working at the American College of Financial Services, Deborah designed and launched the turnkey learning solution for the investment industry creating a successful path to pass the CFP (Certified Financial Planner) certification program expanding into a new market for the College and creating a sustainable revenue source. She has over 35 years of investment and business development experience spanning Entrepreneur, Intrapreneur and Social Entrepreneur. Deborah is currently Founder of Mohr Options, consulting with clients in a myriad of industries particularly female entrepreneurs and startups recognizing human potential and identifying underutilized assets to increase ROI. She supports the entrepreneurial ecosystem in the Philadelphia area and serves on the Advisory Council for Villanova's ICE (Innovation, Creativity and Entrepreneurship) Center mentoring and coaching VU students. Also on the Center for Entrepreneurship Advisory Board at the College of Charleston in South Carolina.

Jodi Katz ' 97
In 2007, Jodi founded a full-service creative agency, Base Beauty, dedicated to the beauty industry. THe agency provides brand strategy, creative development, packaging design, and public relations. Best known for her role as the first creative director of L'Occitane en Province, Jodi built and led the global integrated creative department for four years. While there, she honed her brand building skills and developed a desire to collaborate with, nuture and grow innovative beauty brands. For ten years, her company has proven that next-gen agency structure really works –it's a model that functions daily as a virtual business led by seasoned professionals. The agency has run successful campaigns for Clinique, Conair, and Pierre Fabre while also partnering with emerging brands, such as Hairfnity, Noxidoxi, Farmaesthetics, and Au Naturale Cosmetics.


Michael Schmidt '05
Michael S. Schmidt is a journalist and correspondent for The New York Times in Washington, D.C. Schmidt began working for The Times as a news clerk in 2005. In December 2007, he was made a staff reporter, covering performance-enhancing drugs and legal issues in sports and by 2009 broke the stories that David Ortiz, Manny Ramirez and Sammy Sosa were among the roughly 100 players who tested positive for a performance-enhancing drug. Over the next several years, Schmidt broke a number of national headlining stories including the story about how the firm of baseball super-agent Scott Boras' may have broken rules designed to prevent players from being exploited by providing tens of thousands of dollars in loans to a young prospect and while in Iraq he uncovered a series of classified documents which were testimony from Marines about the 2005 Haditha Massacre. As a Washington correspondent for The Times he broke the story that Hillary Rodham Clinton had exclusively used a personal email account when she was secretary of state prompting Mrs. Clinton to announce that she would release all of her work related emails from her time in office. In May 2015, Schmidt was part of a group of Times reporters who broke a series of stories about the Justice Department charging FIFA executives and was in the lobby of a hotel in Switzerland when law enforcement officers arrested the executives.

Ousmane Diegne '98
Ousmane Diagne' 98 holds degrees in Electrical Engineering and Economics and Business from Lafayette. He is investment manager and principal of Timbuktu Capital Management, LLC, a Boston based asset management and investment advisory company. He is a member of the CFA institute and The Boston Security Analysts Society, Inc. Diagne has over 15 years of experience working both as a market maker (trader for Charles Schwab) and as financial advisor. His experience through two financial crises and the rigorous training of the CFA program have equipped him with the necessary skills to manage assets for both institutions and high net worth individuals. With his consulting experience, he was selected as a MIT ideas global challenge competition judge; he has given lectures at various institutions such as Princeton University.

Peter Lops '91
Peter Lops graduated with a BA in Economics and is the Chief Operating Officer for the Content Distribution group at Viacom. Peter joined Viacom in 2007 as the Senior Vice President of Financial Planning & Analysis. After this corporate role, he joined Content Distribution as the Senior Vice President of Finance and he was soon promoted to COO. His responsibilities include leading a centralized deal team, overseeing deal analysis and modeling, ensuring MFN and contractual compliance, responsibility for monthly results, budgets/forecasts, overseeing business operations as well as administrative/HR responsibilities. Prior to Viacom worked for FOX Televisions Stations Group and the National Football League. At FOX he was the Vice President of Finance for a new network and established the finance and accounting department. Peter held various positions at the NFL during his 9 years there, including Controller, Vice President of Financial Planning & Analysis and Vice President of Finance for the NFL's Media and International Divisions. While at the NFL, he helped develop and launch the NFL Network, analyze and renew the NFL Sunday Ticket package and worked on various League and club websites. Before joining the NFL, he was a Manager at Arthur Andersen in the New York and Sydney offices and served both public and private clients in the media industry.