.
Accounting for the Erosion of Participatory Reforms
This reevaluation of the participation revolution in light of its less than compelling track record makes a unique and timely contribution to the literature on democracy in American politics. While most academics studying democratic governance focus on how to increase citizen engagement in public decision-making, I study why this might not be the best route to achieving democratic ideals.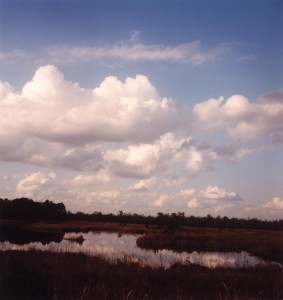 The Politics of Localness project finds that the short-lived success of participatory reforms is by no means an accident, but a consequence of their design. By comparing the long-term fate of one much-acclaimed stakeholder collaboration to two similar, but far less inclusive regimes, I explore the anger and disillusionment that can result from promoting extensive participation at the local level. I find that the use of abstract ideals and formal rules to govern these processes is the reason for their eventual capture by elites and experts. By seeking to replicate and perpetuate participatory successes in formulaic ways, proponents erode fragile gains. Non-elite stakeholders become exhausted, disengage, or even sue. In the face of disappointing results, administrators attempt to rectify setbacks by implementing more formal requirements, or outsource engagement to consultants. Ultimately, an analysis of participatory practices in real life contexts must investigate the political and managerial interests these reforms support. If democracy's disappointments are not the fault of individuals or local communities, we must place them in the context of much larger failures of democratic governance. But we can also compare the results achieved through more informal, less "photogenic" alternatives.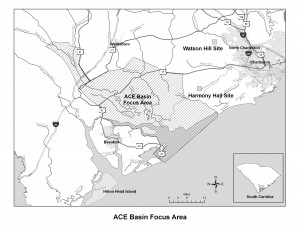 This research project used interviews, content analysis, surveys, and participant observation to understand how participatory governance is achieved in real life contexts. In over a hundred interviews with key stakeholders in collaborative conservation partnerships in South Carolina, New Hampshire, and California, I assess retrospective evaluations of the benefits and challenges of participation for community members. Content analysis of newspaper articles and letters to the editor in the communities studied assists in documenting how such processes and their coverage affect public attitudes toward participation and local governance. The research was conducted in two phases from 2001 through 2004 and 2006 through 2009, in eight states and Washington, DC. Awards from the Social Science Research Council, the Miller Center of Public Affairs, the University of California, and Lafayette College funded this research.
Award for this research:
2008 Outstanding Article Award: "Is There a Place for Private Conversation in Public Dialogue?" Collective Behavior and Social Movements Section, American Sociological Association.
Peer-reviewed publications of this research:
Lee, Caroline W. 2014. "Accounting for Diversity in Collaborative Governance: An Institutional Approach to Empowerment Reforms." Pp. 127-158 in Varieties of Civic Engagement: Deliberative, Collaborative, Network, and Narrative Approaches, edited by Carmen Sirianni and Jennifer Girouard. Nashville, TN: Vanderbilt University Press.
Lee, Caroline W. 2011. "The Politics of Localness: Scale-Bridging Ties and Legitimacy in Regional Resource Management Partnerships." Society & Natural Resources 24: 439-454.
Lee, Caroline W. 2009. "Conservation as a Territorial Ideology." City & Community 8(3): 301-328.
Lee, Caroline W. 2007. "Is There a Place for Private Conversation in Public Dialogue? Comparing Stakeholder Assessments of Informal Communication in Collaborative Regional Planning." American Journal of Sociology 113(1): 41-96.
A guide for practitioners and members of the public:
Lee, Caroline W. 2010. "Making Community Governance Work." Directory, Alliance for Sustainable Communities, Lehigh Valley.