The eyes of the world are upon us and their good spirits beneath our Hermione's mighty bow. As one who knows the power of publicity, I humbly share the best of ours and solicit you to create your own via #BeTheMarquis.
View Our Flickr Sets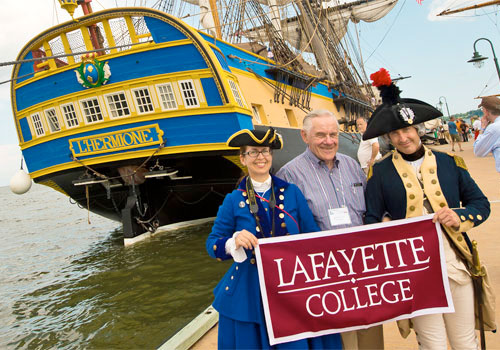 College Archives: The Marquis' letters and memorabilia
In the News

Image credit: Friends of Hermione-Lafayette in America, Inc.