Rho DKE Brothers Jon Simmons and William Brandt are attending the Undergraduate Interfraternity Institute (UIFI) at the University of Indiana.  UIFI is a five-day experience that brings together fraternity men and sorority women from across the United States to create opportunities to explore, define, and enhance their leadership skills, personal awareness and commitment to their fraternity or sorority.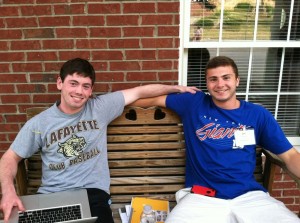 Jon Simmons and Will Brandt enjoy some downtime at the UIFI 
UIFI is interactive, fun and challenging experience. Attendees partake in hands-on interaction, experiential activities, in depth discussion, and personal reflection time. UIFI focuses on the positive aspects of fraternities and sororities in addition to important issues that threaten their future.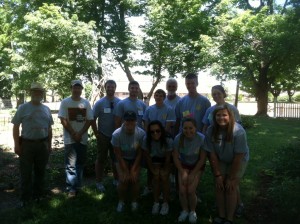 Brother Simmons and his UIFI Brigade
As representatives from the Rho chapter of Delta Kappa Epsilon Brother Simmons and Brother Brandt will return to Lafayette better prepared to manage the challenges facing Fraternities and Sororities.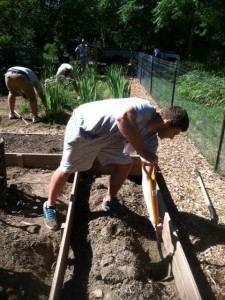 Brother Simmons Serving the Community