This page provides information about the timing of respondents' entrance into the field, their background and preparation, and their training experience. Please see the Discussion page to discuss these results.
Moving from Interest to Practice

Median year of initial interest: 1996
Median year of first facilitation: 1998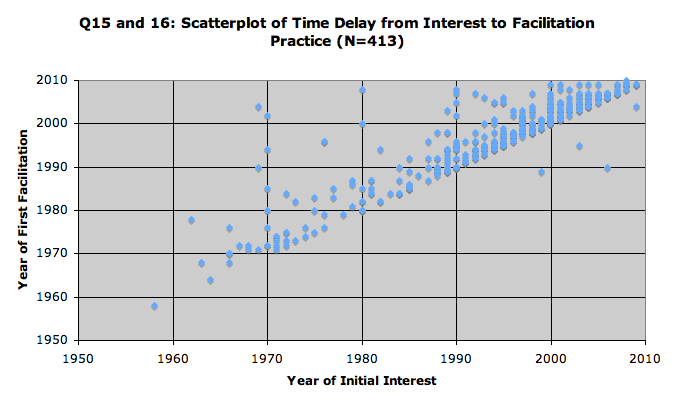 Background and Preparation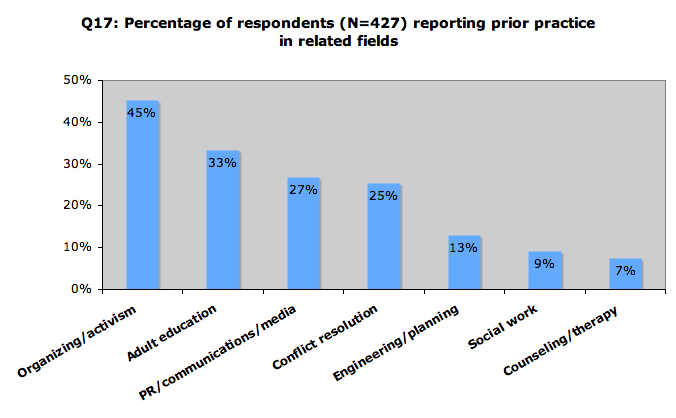 Seventy-one percent of respondents have an advanced degree or certificate. Those advanced degrees are in a wide variety of specialties: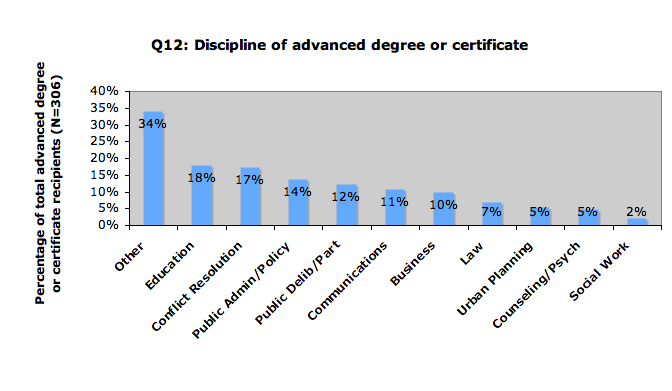 Training
Seventy-two percent of respondents have participated in at least one training program. Those with training experience had participated in 2.4 training programs on average.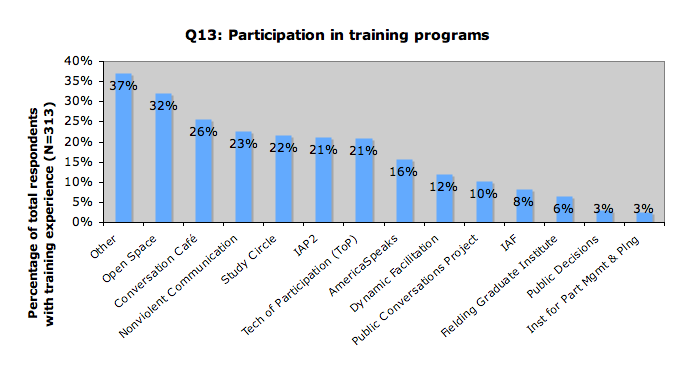 The most common trainings in the "Other" category were National Issues Forums trainings, alternative dispute resolution and conflict resolution trainings, group process trainings, Future Search trainings, and Appreciative Inquiry trainings.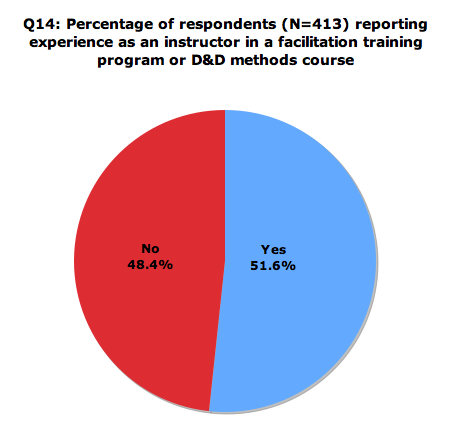 Click HERE to go back to the top of the page. Click HERE to discuss these results.