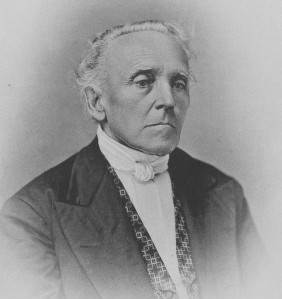 The earliest information about the Lafayette Papyrus comes from an 1860 article by Gustavus Seyffarth in The Transactions of the Academy of St. Louis. It is reported here that, "George A. Stone Esq. of Roxbury, Mass., while traveling in Egypt, acquired a Papyrus found on the body of a Mummy in one of the Rock Tombs in the hill called 'Shik-abd-el-Gourna 'at Thebes, in October 1858." Along with the papyrus, Stone acquired "a gold spread eagle" (pectoral), "a tablet," and "a scarabæcus," for which he paid the equivalent of £90 stg.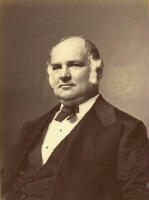 Sometime between the 1860 publication of the Transactions and 1873, the papyrus, pectoral, and tablet were purchased by John Work Garrett, President of the Baltimore and Ohio Railroad, who presented this gift to his alma mater, Lafayette College. In 1873, the papyrus was exhibited by the College's President, William C. Cattell, at the fifth annual meeting of the American Philological Association, held that year at Lafayette College. In 1876, Scribners Magazine featured Lafayette College in an article and documented the college's ownership of the papyrus.
At Lafayette, the papyrus hung above the entrance to the college library housed in South College until the early twentieth century, when it was moved to the new Van Wickle Library. There, it continued to be on display for many years in the Reading Room. When Skillman Library opened in 1964, it was placed in a seminar room and then removed to a locked staff area a few years later. From 1987 to 2019, it was housed in the Special Collections Department. The papyrus now resides in the Kirby Art Study Center at the Williams Center for the Arts.
Download PDF of Seyffarth's Article in the Transactions of the Academy of St. Louis
Images of the text of Seyffarth's Article in the Transactions of the Academy of St. Louis