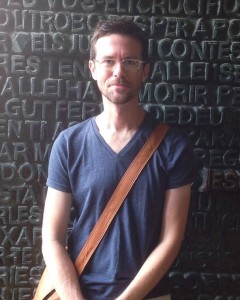 Greetings! I am an Associate Professor of Government & Law at Lafayette College. After I received my Ph.D from the University of California, Berkeley, my path to Lafayette took a number of preliminary steps through visiting positions at Stanford University, Northwestern University, Duke University, and Williams College.
My research and teaching are in the field of political theory. More specifically, my research engages critical theory and its concerns for power and emancipation. My teaching interests are broad. In recent years, I have taught courses on Capitalism and its Critics, Mass Incarceration, Critical Theory, Conservative Political Thought, Modern Political Theory, and Contemporary Political Theory.
My book (The Powers of Sensibility, Northwestern University Press, 2018) treats the intersection of power, sensibility and radical political agency. Recent articles appear  in Political Theory, Contemporary Political Theory, Polity, Theory & Event, European Journal of Political Theory, Philosophy and Social Criticism, Radical Philosophy Review, the Journal of French and Francophone Philosophy,and Political Studies.
If you have any questions, please contact me at feolam@lafayette.edu