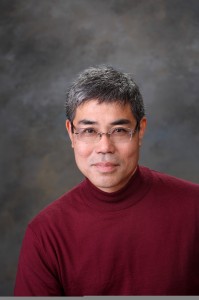 James Higa, who was born in the US and grew up in Japan, has had a long and storied career in high tech. He reported directly to Steve Jobs for much of his tenure at Apple and NeXT that spanned nearly three decades, and worked alongside him at Apple to change the landscape of technology and entire consumer industries. Among his most significant contributions to the global IT industry are his involvement in the development of major milestones such as: leading work on the Unicode encoding standard that is the foundation for multi-lingual support of all the world's languages on personal computers, browsers, and apps. Being a part of the core team that created, negotiated, and launched iTunes which changed the face of music forever, and iTunes University, the education platform that sparked the online MOOC revolution.
Since leaving Apple after Steve Jobs passed away, Higa has stood at the unique intersection of philanthropy, technology, and social entrepreneurship. He is a Mentor-in-Residence at the venture capital firm, Index Ventures, whose investments include Dropbox, Etsy, Facebook, and Skype. He is the Executive Director of Philanthropic Ventures Foundation, a non-profit organization that makes seed grants to local causes and social entrepreneurs, amounting to roughly $12 million a year. PVF is at the forefront of a new kind of philanthropy based on radical collaboration to close the growing Inequality Gap in the Bay Area. Additionally he is an advisor to Uniqlo, the Japanese fashion retailer, and Lawson, the Japanese convenience store chain.
Higa attended Stanford University and received his AB '81 in Political Science. He currently serves on the Lafayette West Coast Advisory Counsel, The GRAMMY Foundation MusiCares Board, Stanford University Libraries and Academic Information Resources Advisory Council, and Stanford Distinguished Career Institute Board. He is a former member of the SAA Alumni Executive Board, Haas Center for Public Service National Advisory Board, Stanford Admissions Office Advisory Board, extended faculty member of the Stanford d.school, and arbitrator for the International Chamber of Commerce.
Thursday Keynote
Angel L. Mendez
Senior Vice President, Transformation
Cisco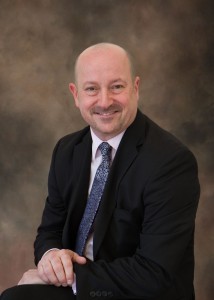 Angel L. Mendez is the Senior Vice President of Cisco Transformation. His collaborative approach and commitment to operational rigor and innovation enable him to lead the Accelerated Cisco Transformation Program, a company-wide, multiyear enterprise-transformation program. Under his direction, the program has helped Cisco to reinvent and evolve its operating model, systems, and processes to deliver next-generation products and services to customers, while improving value for stakeholders.
Mendez's ability to manage change and inspire teams to align around a common vision has set the standard throughout his career. A champion for diversity and globalization at Cisco, Mendez works with and provides mentoring for a number of communities, including women in leadership and the Cisco Conexión resource group for Latino employees, of which he is the executive sponsor.
Prior to his current role, Mendez led Cisco's Customer Value Chain Management organization, a global team that speeds innovation and value for Cisco customers through outstanding value chain performance. His areas of responsibility included global corporate quality assurance, customer value teams, demand management, new product introduction, strategic sourcing, manufacturing, logistics, and customer service.
Mendez brings nearly 30 years of management experience to Cisco. Prior to Cisco, Mendez served as Senior Vice President of Global Operations for Palm, Inc., where the operational excellence and transformation program that he led fueled the company's turnaround and return to profitability. Mendez began his career at General Electric (GE), where he graduated from the Manufacturing Management Program and served 11 years in increasingly responsible manufacturing and supply chain management assignments. Following GE, he also served in senior executive roles at AlliedSignal, Citigroup, and Gateway.
Mendez's business background includes extensive business experience in North America, Latin America, Europe, and Asia. He was named by Business 2.0 Magazine to the list of "Business 2.0 Dream Team—All-Star Executives Any Company Would Kill For." Hispanic Business Magazine placed him among its "20 Most Influential Hispanic Executives in Corporate America," and he has been included on the list of "Most Influential Latinos in Silicon Valley."
In addition to his responsibilities at Cisco, Mendez is a member of the Executive Advisory Board of SCM World and the Supply Chain Management Institute at the University of San Diego. He also serves as a member of the Board of Governors of the Manufacturing Leadership Council and the Board of Trustees of Lafayette College, where he chairs the Information Technology Committee.
Mendez holds a bachelors degree in electrical engineering from Lafayette College and a master's degree in business administration from the Crummer School at Rollins College.