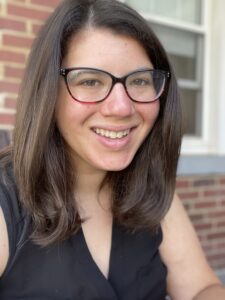 Dr. Angela C. Bell (she/her): Hi! I am an assistant professor of psychology and the faculty advisor to the McKelvy Scholars program at Lafayette College. I teach and conduct research on what I am most passionate about: intergroup processes, social cognitive biases, social identities, and stereotyping/prejudice. When I'm not working I'm usually watching scary movies, taking too many pictures of my cats, eating tacos, and exploring national parks.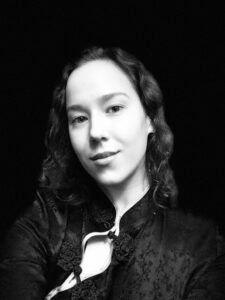 Milena K. Berestko (she/they): is a Psychology, Theater and Women, Gender & Sexuality Studies student at Lafayette College, PA (class of 2022). Berestko was born and raised in Rzeszów, Poland and moved to New York City to continue her education there. Her drive for social justice and curiosity led her to becoming a recipient of a Posse Leadership Scholarship at Lafayette College. Her means of social change are art politics, writing and research. Berestko is thrilled to join the Bias Lab and execute her honors thesis with Dr. Bell to learn more about racialized spaces and prejudices that we hold as remnants of the murky US history.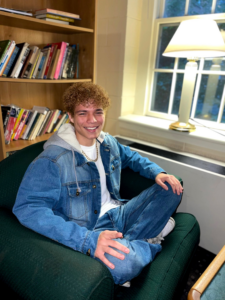 Hi! My name is Jefrey Alexander '23 and I'm a neuroscience major at Lafayette College. I was born and raised in Colombia, but now I live in Alexandria, Virginia. The reason I joined the Bias lab was because I found myself truly engrossed with the material they were researching and wanted to further contribute to the work they were doing. Furthermore, I wanted more experience doing research. As an aspiring professor, I wanted more exposure to the skills that are needed and important for someone seeking a career in academia.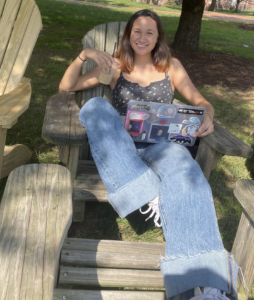 Hello my name is Bella Moger! I am a senior neuroscience major (class of 2022) at Lafayette College and from right outside of Philadelphia. As well as being a research assistant, I'm on the Fencing team, host a radio show and am a Resident Advisor for underclassmen. Additionally, I love playing the piano and am a complete coffee addict! What made me want to join the Bias lab was the opportunity to actively characterize and measure the effects of prejudice as well as critically engage with the impact and multidimensionality of racism. This really fascinates me and seems like necessary work in further unpacking and challenging such a societally uncomfortable topic.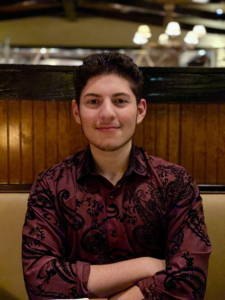 Hi all! My name is Lawrence Narotsky, and I am a junior (class of 2023) at Lafayette College from Roslyn, NY majoring in psychology and minoring in government and law. In my free time, I love to spend time with my friends, listen to music, train at my boxing gym, and go deep sea fishing. I joined the Bias lab because I want to explore more about why prejudice exists, how it characterizes and affects conscious and unconscious behavior, and what can be done to mitigate its negative effects on both a personal and societal level. In the future, I am looking to go into psychiatric research, and I believe that gaining a more complete understanding of how prejudice and bias affect psychological processes will allow me to lead future studies in a more complete, responsible manner.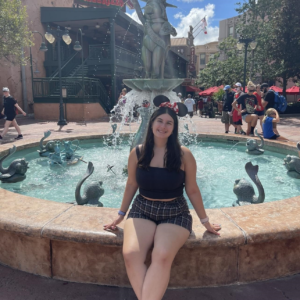 My name is Marisa Palmucci and I am a sophomore psychology and theater double major (class of 2024). Outside of the lab, some of the things I am involved in on campus are playing the flute in concert band and pep band and competing with the mock trial team. Additionally, I learned to knit over the pandemic and I enjoy writing in my free time. In regards to research, I am very interested in learning more about social psychology as a whole, but specifically regarding topics such as stereotypes and prejudice. I am very excited to be involved in this lab because I am very passionate about researching social issues and I am looking forward to being able to do that through a psychological lens.
Lab Alumni – Section Under Construction – Check back soon!


Sandi Manfreda '21 – Predoctoral Research Associate for the Stereotyping and Social Interactions Laboratory at Lehigh University
Juliana Sikorski '21 – Patient Care Manager at Center For Anxiety
Bec Stargel, '20 – PhD Graduate Student of Sociology at North Carolina State University
Mackenzie Calvert, '20
Leslie Villaverde, '19
Christel Chavez, '18