Primary Investigator
Jennifer M. Talarico, Professor, Department of Psychology, Lafayette College [CV] (she/her)
Follow me on Twitter @j_talarico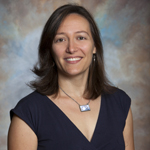 .
Recent lab alumni

Jafar Bhatti '19
Jafar won the William Rappolt '67 and Walter Oechsle '57 Neuroscience Prize, awarded to "outstanding senior(s) in Neuroscience based on scholarship in the classroom and laboratory, and service to the major, college or community." He completed an independent study and thesis under my supervision, both focused on how the phrasing of questions influenced the recall of flashbulb memories. Jafar is currently a research associate at the National Institutes of Health (NIH) as part of the post-baccalaureate intramural research training award program. He intends to pursue medical school (and perhaps an MD/PhD program) in the future.
Zeyu Xue '19
A B.S. Psychology major, Zeyu worked as a volunteer on a study of how inferential processing leads to both new knowledge and false memories. He is dedicated to a career as a research scientist.
Allison McHayle '18
An EXCEL Scholar and B.S. Neuroscience major, Allison contributed to a study of how important life events shape the organization of autobiographical memory. She also worked at a peer tutor and teen mentor while at Lafayette. She plans to attend medical school after taking a gap year to work in New York city doing medical transcription.
Katie Elander '15
A varsity lacrosse player and Psychology & Art double major, Katie's research examined affective forecasting by student-athletes. Her results demonstrated a reduced impact bias for estimating the influence of athletic events than academic events on overall mood. She is currently a User Experience Associate at OTG Management.
Bridget Rauch '15
Bridget completed a joint thesis in Psychology and Mathematics comparing perceptions of opponents in the Prisoner's Dilemma playing extortionist vs. non-extortionist strategies. She is currently a Business Intelligence and Analytics Consultant at Thorogood Associates.
Jillian Sacchetta '14
Jillian was class valedictorian with a perfect GPA! She was a Spanish and Psychology double-major and her joint thesis examined the accessibility of autobiographical memories of study abroad experiences when cued by native- and second-language cue words. She is currently working as high-school Spanish teacher and hopes to purse a Master's in Educational Psychology.
Nicole Maselli '14
Nicole, a Psychology major with a minor in English, successfully defended her thesis on how prior expectations influence individuals' perceptions of humor. She is currently a graduate student in the Mental Health Counseling program at Hunter College.
Samantha Ladell '14
A BS Psychology major with a minor in Art, Sam's thesis examined boundary distortion in recognition memory for pictures of pleasant, sad, and neutral images. Sam is currently a graduate student in the Clinical Psychology (PsyD) program at Yeshiva University.
Kara Enz '13
Kara worked in the lab for three years, conducting a variety of studies and presenting her work at various regional and national conferences. Her thesis was even published in Applied Cognitive Psychology. Since graduating from Lafayette, she has earned a Master's Degree in cognitive psychology from the University of New Hampshire and is pursing a PhD in cognitive psychology at Princeton University.
Plamena Georgieva '13
A double major in Psychology and Economics, Plamena examined how post-experience information influences reconstructive memory for products by consumers. She presented this word at the Lehigh Valley Association of Independent Colleges (LVAIC) Psychology Conference and at the Eastern Psychological Association (EPA) conference. She is currently earning an MBA at Cornell University.