Primary Investigator
Jennife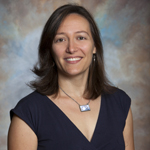 r M. Talarico, Professor (she/her)
Department of Psychology, Lafayette College [CV]
Follow me on Twitter @j_talarico
.
Recent lab alumni

Nina Curko '22
Upon graduating, Nina won the won the Herbert W. Rogers Prize, awarded to the "graduating senior(s) who is deemed outstanding by a vote of the Psychology Faculty." Her thesis was a replication and extension of Contextual Prerequisites for Understanding by Bransford & Johnson (1972). She is currently a graduate student in cognitive psychology at Boston College.
Erin McKenney '20
Erin also won the Herbert W. Rogers Prize! She completed a thesis under my supervision but of her own design on how timing of accessibility to alternative communication devices in childhood influences well-being and subjective feelings of independence in adulthood among non-speaking individuals. She is currently pursuing a PhD a clinical psychology at Rowan University.
Shanyin Yang '20
Shanyin completed a thesis under my direction examining age-related in-group bias in emotional attribution to earn Honors in Psychology. She recently graduated from Boston University with a Master's of Public Health with a concentration in Epidemiology and Mental Health.
Marissa Bocchiaro '20
A dual-degree student who earned a BS in Neuroscience and BA in Italian Studies minor, Marissa worked as an Excel Scholar with me (and Shasha) on a project examining social group membership and flashbulb memories. She is currently a DMD Candidate at the Rutgers School of Dental Medicine.
Sasha Winston-Khan '20
A Neuroscience major, Sasha collaborated with me (and Marissa) on the social group membership and flashbulb memories project as part of an Advanced Research project. She is currently working as a research assistant at the Brigham Multiple Sclerosis Center at the Brigham and Women's Hospital before applying to graduate schools.
Jafar Bhatti '19
Jafar won the William Rappolt '67 and Walter Oechsle '57 Neuroscience Prize, awarded to "outstanding senior(s) in Neuroscience based on scholarship in the classroom and laboratory, and service to the major, college or community." He completed an independent study and thesis under my supervision, both focused on how the phrasing of questions influenced the recall of flashbulb memories. Jafar was a research associate at the National Institutes of Health (NIH) as part of the post-baccalaureate intramural research training award program and is now a graduate student at the University of Pennsylvania.
Zeyu Xue '19
A BS Psychology major, Zeyu worked as a volunteer on a study of how inferential processing leads to both new knowledge and false memories. He is pursuing a career as a research scientist in his native China.
Allison McHayle '18
An Excel Scholar and BS Neuroscience major, Allison contributed to a study of how important life events shape the organization of autobiographical memory. She also worked at a peer tutor and teen mentor while at Lafayette. She is currently attending medical school at Brown University.