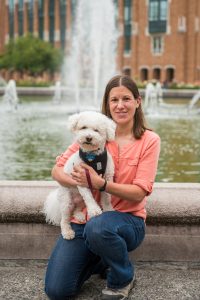 I am a neuroscientist at Lafayette College studying the cellular and molecular processes behind sensory hair cell development and death. I carry out this research using the zebrafish lateral line system. I received my Ph.D. in Neurosciences from the University of California – San Diego in 2011 working in the lab of Dr. Yishi Jin. I completed postdoctoral training at the University of Washington in the labs of Dr. David Raible and Edwin Rubel.
Want to learn more? Look around the site and follow @StawickiLab on twitter.
Interested in joining?
If you are a Lafayette student interested in joining the Stawicki lab please complete the linked Stawicki Lab application form and e-mail it Professor Stawicki (stawickt@lafayette.edu).