Three evenings of live original music, created in the spirit of Festival UnBound and dedicated to the Festival's mission of envisioning our future home. A collaboration with Godfrey Daniels, and headed by beloved folk musician Anne Hills, guaranteed to be a rich experience. Click here for more information.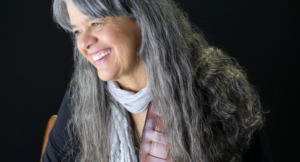 DATES & TIMES:
Wednesday, October 9 – 7:00-8:30p (@ The Sigal Museum | 342 Northampton Street, Easton, PA)
Thursday, October 10 – 7:00-8:30p (@ The Lyric Room, Miller Symphony Hall | 23 N. Sixth Street, Allentown, PA)
Friday, October 11 – 8:00-9:30p (@ Godfrey Daniels | 7 E. Fourth Street, Bethlehem, PA) *Panel discussion follows performance
PRICE: $15; limited amount of Pay What You Will tickets for purchase; please call 610-867-1689 to order.